L-SPARK selects six B2B SaaS startups to join Fall 2016 Accelerator
Ottawa, ON – Six B2B SaaS and cloud software startups have been chosen to join L-SPARK's Fall 2016 Accelerator program that begins this month.
Following a three week bootcamp, 11 companies were selected to participate in a Pitchfest held at the end of September.  A selection committee including representatives from OMERS, Inovia Capital, Information Venture Partners, MaRS Investment Accelerator Fund, Mistral Venture Partners, Microsoft Canada, Wesley Clover International, Mitel, Capital Angels Network, and Whitecap Venture Partners chose the six winning applicants. The selection process drew companies from Montreal, Waterloo, Toronto and Ottawa.
The six selected companies will move into L-SPARK's office space for nine months starting immediately, with the objective of propelling their companies to 10x revenue growth. Through one on one mentorship, intensive SaaS workshops from subject matter experts, and interaction with successful SaaS entrepreneurs, the selected companies will focus on scaling customer traction and revenue.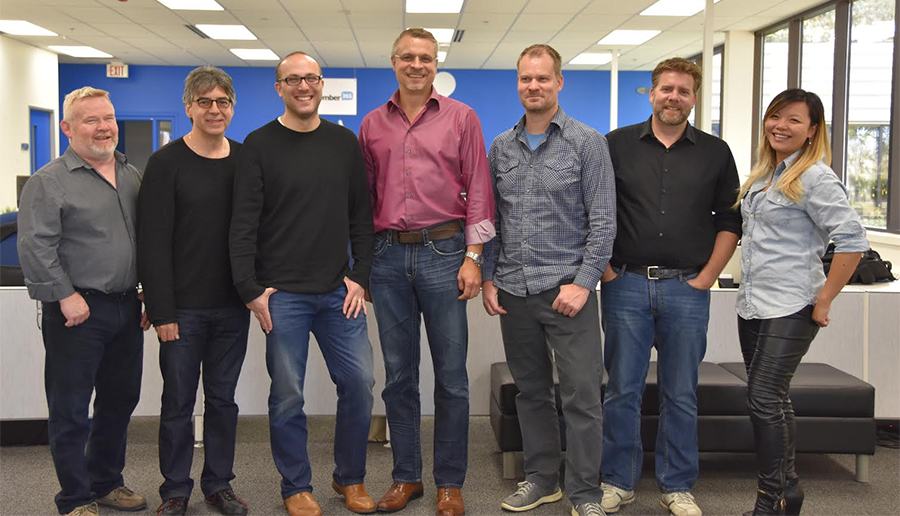 Following in the footsteps of the L-SPARK alumni, this newly minted cohort will immediately focus on scaling sales. As an alumni, Chris Perram, CEO of Filefacets reflects on his recent experience in the L-SPARK program and emphasizes to incoming entrepreneurs;
"With an optimized channel strategy, we grew our revenue from $7k MRR to over $100k MRR over the course of the nine month program. Entrepreneurs entering the program should be prepared to work intensely together with the L-SPARK team to accelerate revenue, infrastructure, market reach and opportunities."
L-SPARK will work with each company to create a custom plan and develop an aggressive but realistic strategy to generate month over month growth. Each company will be paired with a mentor to work hands-on, side by side for two days a week throughout the entire duration of the program to help execute on the plan – not just advise from a distance.
Applications to the early stage winter 2017 program will open October 24th. More info via the L-SPARK website https://www.l-spark.com/accelerator/
Fall 2016 L-SPARK Accelerator Cohort:
About L-SPARK
The L-SPARK Accelerator is the destination for market ready SaaS and cloud companies to connect with Canada's SaaS experts. The L-SPARK acceleration model positions companies to propel their revenues to $100k MRR. With a network of established relationships with key venture capital firms, angel investors, and the investment community at large, L-SPARK's goal is to scale Canada's best in SaaS to 10 x revenue growth.  Visit us at www.l-spark.com, connect with us on linkedin.com/l-spark or follow us on Twitter @LSPARKGlobal.
If you would like more information about this topic, please contact Jamie Keeley at (613) 791-2761 or email jamie@l-spark.com.