Ottawa-Based Software As Service Accelerator L-SPARK Announces Its Fall Cohort With Seven SaaS Startups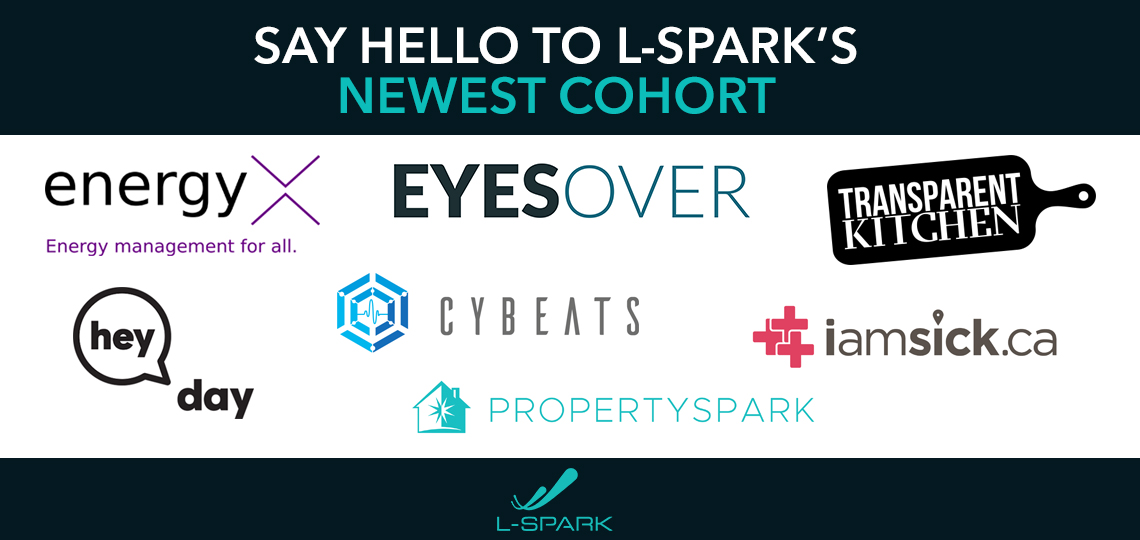 L-SPARK is on a mission to make Ottawa the SaaS capital of the world. Already, the city was named Canada's best tech hub to live and work in 2017.
Ottawa, Canada, Oct. 24 2017 – L-SPARK, Canada's leading accelerator for Software as a Service (SaaS) companies, today announces its new fall cohort of seven SaaS startups. Through participation in the accelerator, L-SPARK aims to scale Canadian companies into globally competitive firms by nurturing rapid month over month growth.
Following a three-week boot camp, twelve companies were selected to participate in a Pitchfest in Ottawa to compete for a place in the accelerator. The selection committee consisted of 24 leading corporate and venture capital firms, including Lucas Matheson of Shopify, Narbe Alexandrian of OMERS Ventures and Alex Katz of ff Venture Capital. The selected companies will move into L-SPARK's office for nine months starting immediately, with the objective of propelling their companies to 10x revenue growth.
The L-SPARK accelerator is on a mission to help market ready SaaS and cloud startups to connect with Canada's SaaS experts. L-SPARK offers one on one mentorship with software veterans, intensive SaaS workshops and interaction with successful SaaS entrepreneurs to give Canadian SaaS businesses what they need to succeed.
"We're pleased to announce the next cohort of the L-SPARK SaaS accelerator," said Leo Lax, the executive managing director of L-SPARK. "With the support of our mentors and business development team, these seven companies will be on their way to increasing revenues 10x and becoming global leaders in today's SaaS industry."
"Ottawa has always been known as a hub for outstanding tech talent and SaaS startups," said Narbe Alexandrian, Senior Associate at OMERS Ventures. " It was a pleasure to attend L-SPARK's Fall cohort event and meet with the next generation of SaaS startups within the region. Time can only tell which of these startups will become the next Shopify, but I'm optimistic that Ottawa and L-SPARK will lead the way!"
Since the launch of the first cohort in January 2015, L-SPARK has accelerated 29 companies to date. This batch rounds the portfolio out to 36 companies, hailing from Ottawa, Toronto, Montreal and the maritimes. With over 10,000 SaaS investors, corporate partners and startups now in their network, L-SPARK has curated a Canadian SaaS community for participating companies to join.
Fall 2017 L-SPARK Accelerator Cohort:
iamsick: The iamsick.ca healthcare engagement platform is a fully integrated web and mobile app with a powerful backend. Designed with a system-wide lens, it helps patients find healthcare services, book appointments online, see wait-times, and send prescriptions.
Heyday: Heyday is the ultimate AI-powered customer experience chatbot. It leverages Natural
Language Generation (NLG) to adapt its personality, tone and manner in real-time based on the customer's preferences and personal data. The solution can be integrated with our client's CRM and connect with popular e-commerce platforms.
Transparent Kitchen: Transparent Kitchen enables restaurants to increase revenue. The platform converts online interests into real diners, by connecting them to both the restaurant's and suppliers' products through a digital menu.
Cybeats: Cybeats provides an immune system for IoT devices. Taking an "inside-out" approach to cybersecurity, Cybeats' software is implanted into Enterprise IoT devices to provide continuous protection, allowing devices to detect the most sophisticated threats instantly and gather data to help security professionals neutralize them. Cybeats' Cloud SaaS Ecosystem analyzes forensics data from the infected device, providing CSOs and IT pros a full diagnosis and treatment plan for the threat, saving them time and money.
PropertySpark: PropertySpark is an easy-to-use platform to help Realtors advertise and publish content on social media. It has an audience of more than 300,000 people who have engaged with real estate on social media.
EnergyX: EnergyX is an energy management technology company on a mission to disrupt and replace traditional energy audits via our online energy audit and marketplace platform, MyEnergyXpert. Their recent PEI launched was featured in CBC, and PEI's The Guardian.
Eyesover: Eyesover leverages AI to discover the new keywords that are being used in discussions online. The platform saves users time by eliminating the need to search and input new keywords for social media listings, and then provides actionable data. Eyesover CEO Craig Leonard was the former Minister of Energy for the Government of New Brunswick.
ABOUT
The L-SPARK Accelerator is the destination for market ready SaaS and cloud companies to connect with Canada's SaaS experts. The L-SPARK acceleration model positions companies to propel their revenues to $100k MRR. With a network of established relationships with key venture capital firms, angel investors, and the investment community at large, L-SPARK's goal is to scale Canada's best in SaaS to 10 x revenue growth. Visit us at www.l-spark.com, connect with us on linkedin.com/l-spark or follow us on Twitter @LSPARKGlobal.
CONTACT
Name: Jim Glade
Phone: 1-646-480-0356
Email: Jim@publicize.co