L-SPARK, Canada's Leading Accelerator For SaaS Companies, Appoints Erin Blaskie As New Director Of Marketing
Erin will push L-SPARK's commitment to increasing the visibility of its innovative portfolio companies and key stakeholders on a national and international level.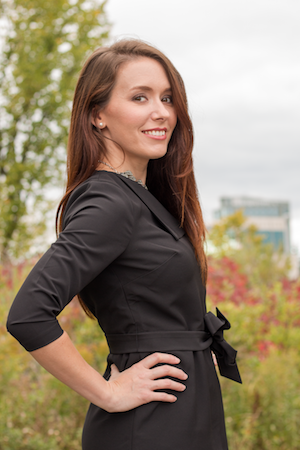 Ottawa, Ontario, May 14, 2018 – L-SPARK, a leading accelerator for Software-as-a-Service (SaaS) companies, today announces its new Director of Marketing, Erin Blaskie. Erin is L-SPARK's former Community Manager and has over a decade of experience helping to increase the visibility of technology startups and large corporations. In her new role, she'll work closely with L-SPARK portfolio companies to help them develop marketing strategies that drive growth.
Additionally, Erin will play an integral part in furthering L-SPARK's contribution to growing awareness of Canada's technology sector as a whole. She has already made key contributions to Canada's tech scene including working on the Steering Committee for Canada's largest SaaS conference, SAAS NORTH, holding an advisory position at Algonquin College of Applied Arts and Technology´s Entrepreneurship Program, as well as a board membership on Willis College's Women in Technology Scholarship Program.
Before joining L-SPARK in 2017, Erin was herself a successful entrepreneur for more than 13 years. She founded her own digital marketing firm that worked with 300+ entrepreneurs and startups, including Inflection (acquired to Ancestry.com for $100M), and large corporations such as Microsoft, Disney and Ford Motor Company. She will bring her experience and relationships to her new role at L-SPARK, helping to further the mission of the portfolio, stakeholder community of investors, sponsors and community partners.
L-SPARK's previous Director of Marketing, Jamie Petten, will be taking a new role as the President and Executive Director of the Kanata North Business Association. The L-SPARK community is extremely grateful for her service and looks forward to her continued success.
Erin also has a deep knowledge of digital news media. She is a TEDx and Google Certified Speaker, and will use her experience on these international platforms to shine light on the L-SPARK community.
"L-SPARK is extremely fortunate to have found a person with a breadth of marketing knowledge as well as a deep passion for entrepreneurship and technology. Erin's experience as a regular columnist for Huffington Post, as well exposure in Forbes, Entrepreneur, Wall Street Journal, to name a few, will help us excite and continue to grow our portfolio companies and our community as whole." said Leo Lax, Executive Managing Director of L-SPARK.
About L-SPARK
The L-SPARK Accelerator is the destination for market ready SaaS and cloud companies to connect with Canada's SaaS experts. The L-SPARK acceleration model positions companies to propel their revenues to $100k MRR. With a network of established relationships with key venture capital firms, angel investors, and the investment community at large, L-SPARK's goal is to scale Canada's best in SaaS to 10 x revenue growth.
CONTACT
Name: Jim Glade
Phone: 1-646-480-0356
Email: Jim@publicize.co