It's the most wonderful time of the year: GEW 2020
'Tis the season… to celebrate entrepreneurship, that is! Happy Global Entrepreneurship Week to all!
We don't really need an excuse to applaud those who dare to make their entrepreneurial dreams a reality and, if we're being honest, it's entrepreneurship week all year long at L-SPARK.
We thought about writing down some of the tips, tricks, and words of wisdom that we've picked up over the years from the founders we've met, but we figured that it'd be all the more special if you heard first hand advice from the entrepreneurs themselves. 
Whether or not you're a founder yourself, the following advice is sure to inspire. 
We asked:
1. If you could look back to when you were first starting out, what advice would you give yourself?
2. What has been the most surprising part about your entrepreneurial journey?
They answered: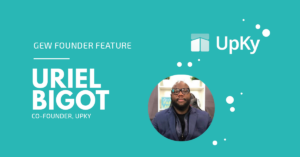 1. Release, release and release. It is pointless to aim for perfection. The faster you are able to put a product out there the faster you will improve it and get it closer to perfection.
2. Being an entrepreneur is constantly pursuing an objective even if you don't have the exact path to get there. One thing will always lead to another one and you will reach your goal. So, unless you quit, you will succeed and that is what is extraordinary about entrepreneurship.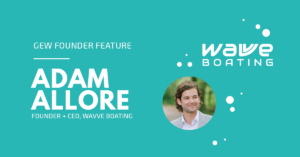 1. Trust your gut and be leary of the people that try to overcomplicate everything. Be extremely critical of your time and focus on your  quarterly goals – also, set quarterly goals.
2. The amount of people who are motivated to get involved, whether it be potential employees, advisors, or investors. There's a lot of people who are eager to be involved in the strange and exciting work environment of a startup.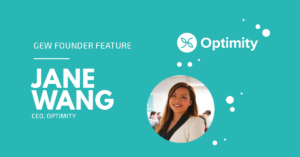 1. Go and build up your resilience. During your journey as an entrepreneur, there are always going to situations that won't go as planned. The key is to reflect and adapt quickly. Be creative and learn to be resourceful. You will be able to accomplish a lot with this mindset.
2. The people I have met along the way have just been fantastic, they are truly some of the smartest in the world. I have been able to learn from them and apply it to my own journey to become a better entrepreneur.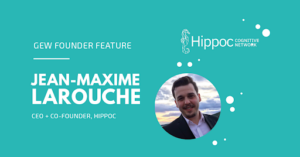 1. Stay calm and continue to learn from every situation. It's a marathon (a very long distance) and perseverance is key. In addition, you need to find ways to relax and evacuate stress and be disciplined.
2. Two things that define me: A) a humanistic approach to leadership and B) a deep thrust for discoveries. In this sense, I'm the CEO of Hippoc, but I'm also a researcher in cognitive neuroscience at the Université de Montréal.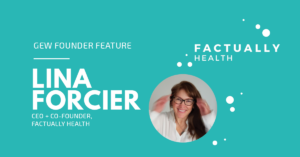 Lina Forcier, Co-Founder + CEO of Factually Health
1. I'm not sure I could give myself any advice that I could use. I would like to think I could have gone FASTER, with more confidence, plowed through to get to where we are NOW, faster. A year faster? 6 months?
 Yet, I think, every growing pain and 'joy filled' step was needed. Aren't strength and endurance built over time?
2. The support and shared joy, power and energy in the Canadian entrepreneurship world!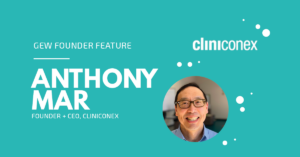 1. Firstly, don't feel that you have to figure everything out yourself. You'll get to a business faster by seeking advice, first to figure out your and your team's blind spots and then to find your way through them.
Getting advice won't be the problem once you are open to it, figuring out what works for your business will be the hardest part. One thing to remember is that, since you are working on the business every day, you already know more about the business (customer needs, how they buy, what they will pay, and so on) than your advisors, mentors, or friends. Use their thinking to tease out perspectives about the business that you don't see but that could be crucial to achieving your goals. Thoughtfully curate from that advice what you and the team ultimately action but be prepared to adjust when you learn more.
Data and emotions are both valid perspectives. Ideally, seeking and interpreting data and acknowledging emotions and reactions as separate processes leads to better decisions and deeper understanding.
Adding processes may seem counter to start-up culture, but be steadfast in incrementally adding processes that enable you to scale the business.
And finally, one of the goals of scaling is to get the CEO out of running the business. The CEO needs to fundamentally get their head around only four facets of the business: Strategy (greater than one year out!), People (Skills and organization), Execution (e.g., the processes needed to scale as noted in the previous point and the accountability needed for consistency), and Culture (ideally linking culture to performance to compensation in a way that works for your current and future team). The work you do as CEO is to incrementally transition running the business to team.
The opportunity for growth that the entrepreneurial journey affords to individuals ready to take on the journey fully awes me. When I say growth, I also mean that the initial dimensions of the challenges often seem immense or insurmountable but know that other entrepreneurs have walked and run the same path so there is always a solution (whether there is a good solution in your comfort zone is another question). I've always found that there are great people out there who genuinely want to help you succeed as an entrepreneur.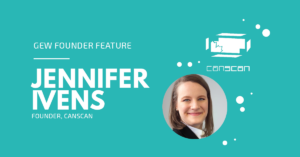 1. Doubt is normal, you don't need to have all the answers right away. You will learn from your experiences and things will get clearer and easier with each new step.
Don't let the imposter syndrome get the best of you. Everybody understands that at the beginning you are selling a vision and that the product in itself will develop with each new client.
Surround yourself with people smarter than yourself but never be shy to challenge them along the way.
Ask advice from everybody all the time! Take tons of notes and plan your own path by actioning the advice what makes sense to you and putting aside the rest. There is no right answer, trust yourself and your instincts.
Be very picky with investors, only choose those with whom you have a good connection and aligned vision. The same applies to new hires. You can be picky, the people who will join you are those that believe in you and your vision.
Don't be afraid to go outside of your comfort zone but do not let anyone push you to the point of discomfort. You should feel challenged and invigorated, not panicked to meet unrealistic expectations.
2. I always thought that people were either born with the ability to pitch and convince people of their vision or not. Being an introverted analytical person I thought that wasn't my strong suit. It ends up you can learn to do it, and do it well. I'm not saying that I enjoy pitching or leading sales meetings but I have developed that skillset with the help of mentors and I am now good enough to win pitch contests. To me, this is a revelation. I think people limit themselves by putting up artificial boundaries on their innate abilities, I know now that if you have the will, you really can do anything.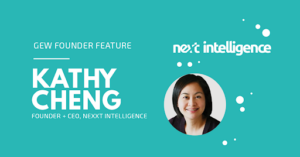 1. Don't follow the easy route. As a start-up, we were tempted to make do with existing technologies because we had no money and wanted to go to market quickly. But start-ups cannot afford being mediocre. To be truly innovative and build our own means a slower start, but provides a necessary competitive edge in the long run. 
2. How rewarding the journey itself can be. Entrepreneurship is one of the hardest things I have done, but surprisingly it also creates a sense of escapism and exhilaration from time to time. Obsession with tiny details of our product can be so enjoyable that we do it for the sheer sake of doing it!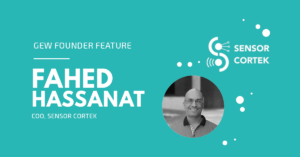 1. In my humble opinion, in deep-tech, there is core technology and there is product. Becoming conscious of that made me realize that I can pursue a shorter path to revenue by building a portfolio of use-cases based on the core-tech and capitalizing on the one that brings revenue the fastest. Then, with revenue secured, fortify with IP protection and start attacking other use cases.
2. The help you could get if you just ask. I had some reservations in asking people for help, thinking I would impose on them or be framed as unable to walk the path on my own. I was wrong, monumentally wrong. Asking people for help never hurt me, and it put me on a shorter path to what I needed in most cases. I also found that an earnest request always had a receiving end, a well receiving end.