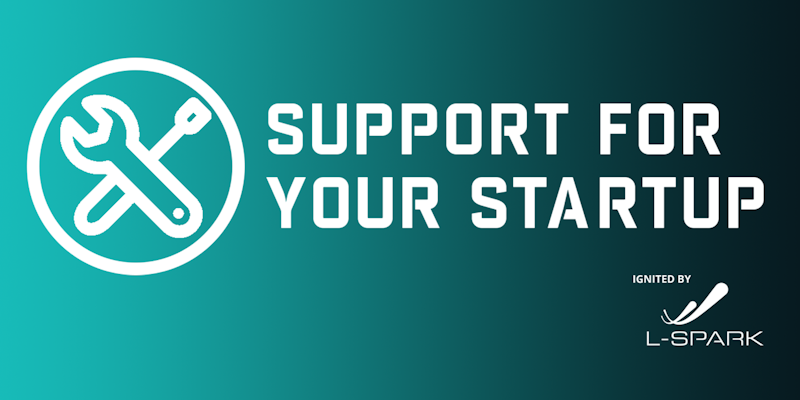 Agenda for the Event:
4:00 – 4:30: Registrations & Networking
4:30 – 5:30: Panel Discussion
5:30 – 6:00: Q&A
6:00 – 7:00: Post-Presentation Networking
Join us at L-SPARK's office at 340 Legget Drive, Suite 140 to learn how various government entities and NGOs can support your growing startup.
Together with a panel of experts, we will walk through a case study in the life of a startup, illustrating how they have been helped in the past and how they can continue to receive help in the future.

Terri Storey is the Founder and President of Terrace Wellness Group
Terrace Youth Residential Services (TYRS), an Ontario-wide residential treatment program for youth, and the more recent Terrace Wellness Centre, a family mental health clinic offering a broad range of integrated assessment and therapeutic services. Terri started TYRS over 20 years ago with a personal passion "to develop services that meet the mental health needs of youth, without the barriers". A recipient of Ottawa's 2014 Entrepreneur Businesswoman of the Year, Terri is a leader and a visionary in the field of mental health and she brings this expertise and deep understanding of Canadian mental health issues and barriers to treatment to Snapclarity.



As a Commercial Account Manager with the RBC Knowledge-Based Industries (KBI) team, Nick works primarily with growth-oriented companies who own or develop Intellectual Property.
RBC KBI has the expertise necessary to provide a full spectrum of customized financial solutions to its clients which range in size from startup to publically-traded. This includes Banking, Cash-Management, Foreign Exchange, Working Capital, Term Debt, SR&ED ITC loans, SaaS Financing, and financing partnerships with BDC, EDC, VC's, Angel's, and various private/public debt providers.
Nick joined Ottawa KBI as a Commercial Account Manager in 2014 after completing roles in Personal Banking and Small Business at RBC starting in 2005. Prior to RBC, Nick completed his Bachelor of Commerce (Finance specialization) at the University of Ottawa.
Stephan Bélanger is Director General of Innovation Canada's Service Strategy and Marketing branch. 
With over 17 years of experience in the digital space, Stephan has made the digital strategy of Innovation, Science and Economic Development of Canada (ISED) the envy of departments across the Government of Canada. From web to video to social media and design, he's been a wave maker in Ottawa's digital government scene.
Passionate about quality end-to-end service, Stephan advocates for Canadians first: making the web useful, so that Canadians can get their business done as quickly and easily as possible. That's the driving force behind the new Innovation Canada web platform – a game changer for serving up government programs and services to businesses.
Stephan has occupied senior roles at ISED, the Privy Council Office, Citizenship and Immigration Canada, and Service Canada. His background is in web management, and he holds degrees from the University of Ottawa.

Currently leading business development and account management in the Ottawa region, Mel started at BNR designing hardware and firmware at the ASIC and Systems Levels. Worked extensively within telecom and Internet domains as part of many research and development projects, and in cooperation with university research teams, while contributing to standards organizations such as ITU-T, ISO, 3GPP, IETF and ATM Forums. Published in Telecommunications and Metallurgy Sciences domains. A recipient of several hardware design and customer product rollout awards.
Après 15 ans de conception de réseaux et de systèmes, Mel est passé au développement des affaires et à la gestion des comptes. Progressivement, ses rôles face-à-face avec des clients globales lui ont aidé à construire une expérience solide de travail avec des entreprises multinationales. Récemment, il a formé un réseau de distribution au Canada pour les téléphones intelligents mobiles (Smartphones).
Connect on Social: LinkedIn

Bohdana joined FedDev Ontario in June 2017 as the Director General, Partnerships and External Relations, in the Policy Branch
With 23 years of experience in the Federal Government, Bohdana has a wealth of experience in program design and implementation, project management, strategic planning, performance measurement and evaluation, and has worked both within Canada and internationally. Having also spent many years at Western Economic Development Canada, she has a good perspective on the economic development of the various regions of Canada.
Bohdana holds a B.A. (Economics and Political Studies) from the University of Manitoba and a M.Phil. (International Development) from the University of Sussex.

Marcelo Grinfeld is currently the Senior Business Advisor for Ontario Investment Office, Field Office, at the Ontario Ministry of Economic Development and Growth and the Ministry of Research, Innovation and Science in Ottawa. Marcelo provides advisory services to producers of goods and services in order to facilitate technology adoption and participation in government programs. Before joining the Ministry in 2009, Marcelo has been working with the private sector as a financial exec and accountant where obtaining a broad experience in all aspects of accounting, auditing, financial management, government programs and international business. Marcelo has been working with industry for over 20 years in managing the finance, operations, and business development of several small and medium size companies in Canada and other countries around the world.

Bryan Haralovich, CPA, CA, CPA (Illinois) is a Partner at Welch LLP and the leader of our Technology and Knowledge-Based sectors. Bryan has a passion for serving entrepreneurs from both private and public companies to allow them to see their business through a financial lens. As an audit partner at Welch LLP he provides a range of assurance services, technical accounting advice, income tax planning and compliance, and financial statement internal control advisory services. . Bryan has over 20 years of public accounting experience and since joining Welch in 2011, he has served in excess of 100+ tech and knowledge-based businesses that have raised capital or completed corporate transactions in excess of $1 Billion.

Over 17 years of Employment Services, providing insight and support on services offered by Employment Ontario for job seekers and employers. This includes providing support of processes and funding for resourcing, training and upskilling to help companies grow successfully and improve our economic footprint. Our services are Free and intended to be an extension of your HR efforts for job posting, job matching, skills development and to mitigate risk of hire.
Connect on Social: @KarenKlavoie

As a Senior Associate with Export Development Canada (EDC), Megan Malone helps connect Canadian companies to global opportunities in the Information and Communication Technologies (ICT) sector. With a passion for international business and development, emerging markets, and the ever growing technology sector, her studies include an Undergraduate Degree in African Studies and Political Science from Carleton University and a Graduate Certificate in International Business Management from Algonquin College. She also holds the Certified International Trade Professional (CITP) designation and was recently recognized as one of Carleton University's Faculty of Public Affairs' 75 most inspiring Alumni.
Previous work experiences include Global Affairs Canada, the Trade Commissioner Service, the South African High Commission, and the North South Institute (international development think tank), as well having been a Board Member for the Organization of Women in International Trade (OWIT) Ottawa chapter.
An avid traveler, Megan has enjoyed several trips to Africa and the Caribbean, backpacked throughout South East Asia and is looking forward to visiting Morocco and Spain in 2018!
Connect on Social: @mmaloneCITP & LinkedIn

Ricardo Pereira is currently Senior Manager at BDC's Technology Industry group.
Over his 20-year career in international trade and finance, he has held several leading positions that had a direct impact on entrepreneurs in Canada and overseas.
Before joining BDC, Ricardo worked as Deputy Director for Switzerland Global Enterprise in Brazil for over 10 years where he was responsible for export and trade of hundreds of Swiss companies in that market.
Since he arrived in Canada in 2009, Ricardo has worked for the Government of Canada as Senior Marketing Manager and Policy Analyst, Small Business. In 2011, he became an Entrepreneur providing innovative business financing solutions to SMEs. While running his financing venture, he spent 2 years as Head of Communications Technologies at Invest Ottawa where he was responsible for bringing Ottawa's ICT companies to foreign markets and for attracting foreign direct investment into Ottawa.
Ricardo is passionate about SMEs and takes great pride in supporting entrepreneurs grow and overcome challenges.
He holds a Bachelor of International Business from the John Molson School of Business. A father of a boy and a girl, although Ricardo grew up in Brazil (a soccer nation), he spends quite a bit of time watching his kids play hockey.
Connect on Social: @ricardopereira5

As Vice President of Venture Development at Invest Ottawa, I lead all programming and support for start-up, early stage and growth companies alike, while supporting Ottawa's entrepreneurial ecosystem as a whole.
Previously at CellWand, I was co-founder and CEO, where I drove all development, strategy and execution, where we pioneered the use of abbreviated dialing codes in North America with our award winning #TAXI (Pound Taxi) service and subsequently in the mobile transportation space, with The Ride app.
Highlights included raising several million in capital, closing industry first deals with every major wireless carrier in North America and architecting a marketing strategy that made #TAXI a national brand used over 15 million times (and counting), while propelling CellWand to profitability and millions in revenue.
CellWand won numerous business and innovation awards, including the 2010 Canada's Top 10 Competition for Technology, Named one of the Hottest Innovation Companies in Canada, and one of the top 10 Wireless Companies to watch by IDC.

Chris Ritchie is a Business Development Manager with the Ontario Centres of Excellence (OCE). Prior to joining OCE, Chris spent 12 years as a management consultant focused on competitive analysis, economic analysis, IT systems integration, performance measurement strategies, and R&D program evaluation. Chris co-founded a firm in the travel and tourism sector with distribution partners in more than thirty countries. Chris was responsible for developing and launching products for Orlando and New York City, and putting partnerships
in place with Air Canada, Thomas Cook, Travelocity, AVIS, Macy's, TGI Friday's, and Reebok, to name just a few.. He holds a Bachelor degree in Economics from Queen's University and an MBA from the University of Ottawa.

Daniel is an experienced technology leader with excellent interpersonal and communication skills. He has a strong track record of business achievement in both the private and public sectors that spans more than 20 years. Furthermore, his various science and technology functions have provided him with both an excellent knowledge of end-to-end business processes and strong client relationship management. Daniel has extensive experience in implementing strategic and tactical activities within technology clusters, incubators and accelerators to build stronger innovation ecosystems. Daniel is currently advising innovative small to medium sized enterprises to improve their top- and bottom-line growth, tap into various sources of capital and build the capacity needed to access global markets.
Sarah Storm is a Program Coordinator, Education Initiatives with Information and Communications Technology Council (ICTC) on the WIL DIGITAL Team.
Sarah believes in the value of education and workplace learning. With an MA in Conflict Studies from Saint Paul University, a BA in International Comparative Studies and Political Science from Huron College (Western University), a post-graduate certificate in Disaster and Emergency Management from York University and a diploma in Journalism-Print from Niagara College, she understands the value of transferring the skills and knowledge from education into the workplace through her own lived experiences. One of the best opportunities Sarah had to apply what she learned was through an international work placement with the Trevor Huddleston Memorial Centre in Johannesburg, South Africa, in which she assisted with their computer literacy project, a youth HIV/AIDS awareness project and a small clothing business start-up.
She has held various positions in the non-profit world in different capacities including programs development and fundraising within the Nelson Mandela Children's Fund Canada and Volunteer Management in the Canadian Cancer Society in Toronto. Before joining ICTC late November 2017, she was the Coordinator for the Facilities Management Service at Saint Paul University in Ottawa.
In her spare time, Sarah has held several important volunteer roles in the past including logistics lead for the Ottawa Branch of the Canadian Red Cross; however, her spare time is now focussed on her two adorable children, Simon and Audrey, whom are three and four years old. When she does have time however, she enjoys playing cards and board games, painting and photography. She is also very passionate about South Africa, where she found a second home through a one-year university exchange at the University of Natal in Durban.
Connect on Social: @ICTC_CTIC

Petia works with the Trade Commissioner Service (TCS) Regional Office for Ontario. The TCS is a federal service that helps Canadian companies expand their business globally. Through its network of 160+ international offices, the TCS connects companies with market intelligence, warm introductions to potential clients and partners, and other support.
Petia works with early stage ICT and life sciences companies. She helps companies understand what's involved in working internationally, and helps them access resources and make global connections.
Connect on Social: @petiatch

Patrick White is a seasoned executive in the high tech sector with significant experience in startups, entrepreneurship, and business development. Patrick comes from a long history with Wesley Clover International, acting as the point man on several projects aimed at enhancing research and innovation in the Ottawa region. Patrick also actively represented the company at key industry events and consultations, and was responsible for media funding applications. An entrepreneur himself, Patrick founded Brookstreet Pictures, whereby he managed all the financial and staffing aspects of the business, as well as coordinated all sales and distribution channels. As Director of Operations, Patrick will ensure all services are delivered at a high standard, and will actively support the overall achievement of the business objectives of L-SPARK and its affiliated startups.
Don't miss out on an opportunity to learn how your startup can tap into support to grow your team and product!