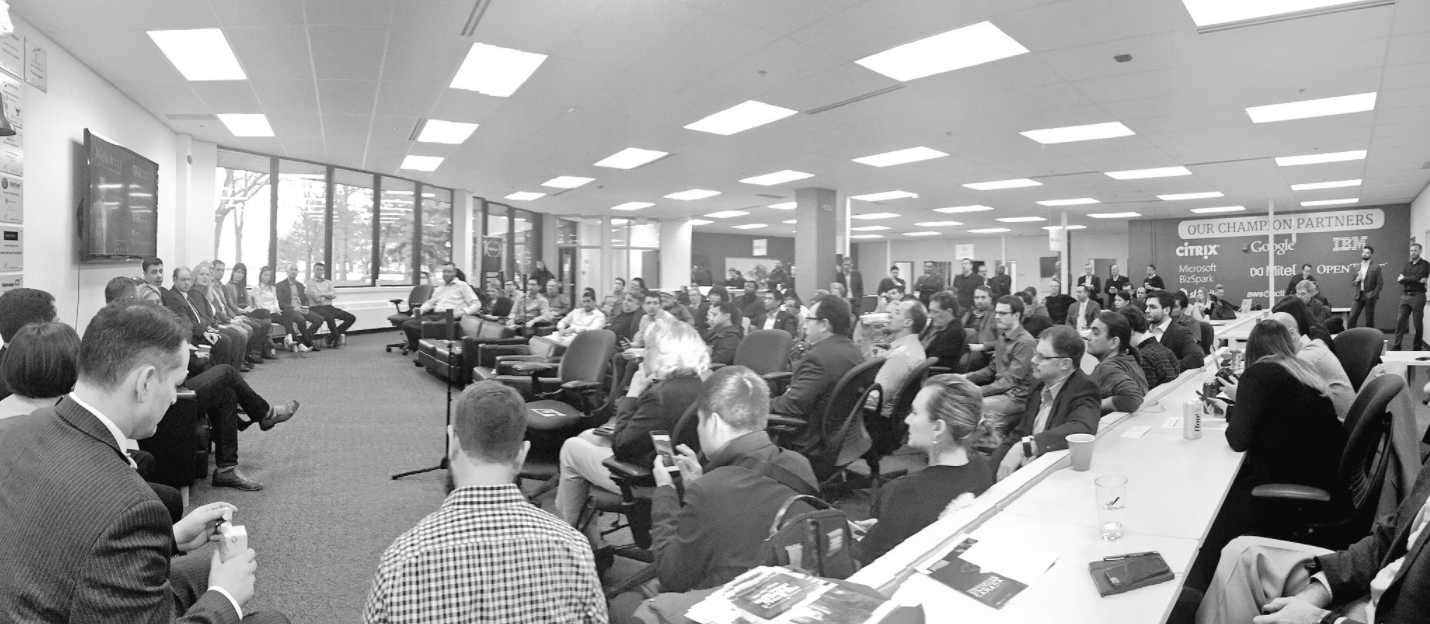 We held an event here at L-SPARK called Support for Your Startup, which featured fifteen different government organizations and NGOs. Each of the representatives spoke about how they have helped startup SnapClarity and/or how they could help them in the future. The idea was that it would allow each of the organizations to anchor in their support in a concrete and real-to-life example.
On the panel:
Terri Storey, SnapClarity
Nick Albright, RBC
Stephan Belanger, Innovation Canada
Mel Chaar, Mitacs
Bohdana Dutka, FedDev Ontario
Marcelo Grinfeld, Ontario Investment Office
Bryan Haralovich, Welch LLP
Karen Lavoie, YSB
Megan Malone, EDC
Ricardo Pereira, BDC
Nick Quain, Invest Ottawa
Chris Ritchie, Ontario Centres of Excellence
Daniel Saikaley, NRC
Sarah Storm, ICTC
Petia Tchoukaleyska, TCS
While the event is now over, you can watch a complete video replay of the event right here on L-SPARK's site. Hosted by our Managing Director, Patrick White, and sponsored by Welch LLP, this is a resource-filled recording that you won't want to miss. Thank you to Techopia for being on-site to record the entire broadcast.
Download the slide deck here.