#SaaSChats Recap: The Future of Work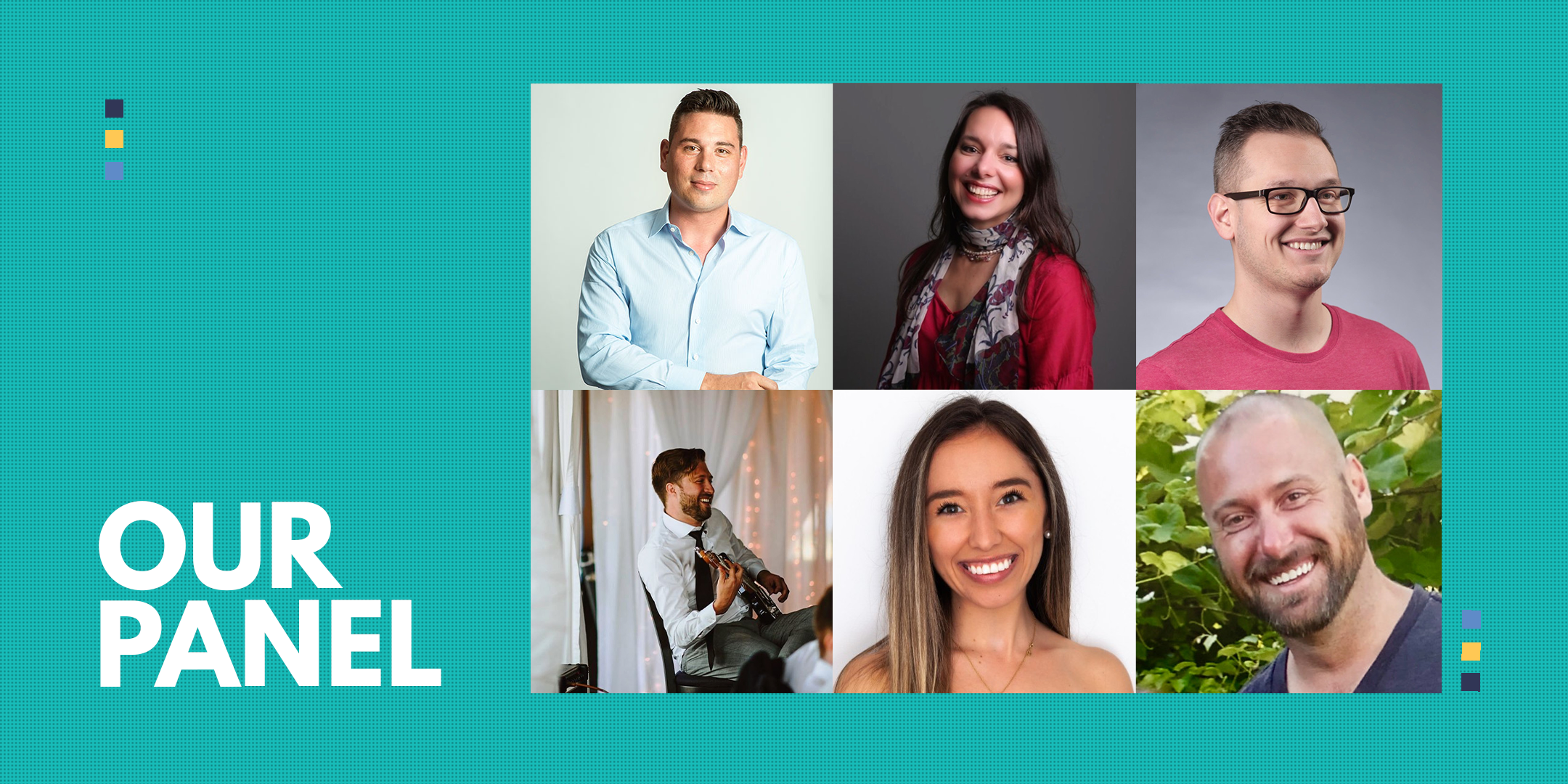 The future of work is here. Over the past decade, the way in which we think about our jobs and our time has changed immensely. The beginning of a new decade is the perfect time to reflect critically at how far we've come and how far we have to go to make the 'future' of work a reality for all of us.
Last week we held our latest #SaaSChats, a one-hour Twitter chat, where we dissected workplace trends, old and new, and discussed how they will evolve and have an impact on our work in the years to come.
Meet our panel:
Brad Ezard, COO, Keynote Group
Lindy Ledohowski, Co-founder & CEO at EssayJack Inc.
Phil Gamache, Marketing Automation and Operations Manager at Close
Joshua Schnell, Director of Marketing and Communications at BuySellAds
Manuela Bárcenas, Marketing Fellow at fellow.app
John Fleischauer, Chief Talent Officer, Pivot + Edge
Here's a recap of the questions that were posed during #SaaSChats as well as a few response highlights.
Q1: Tell us a little bit about your opinion of remote work. Do you prefer it to a traditional workplace?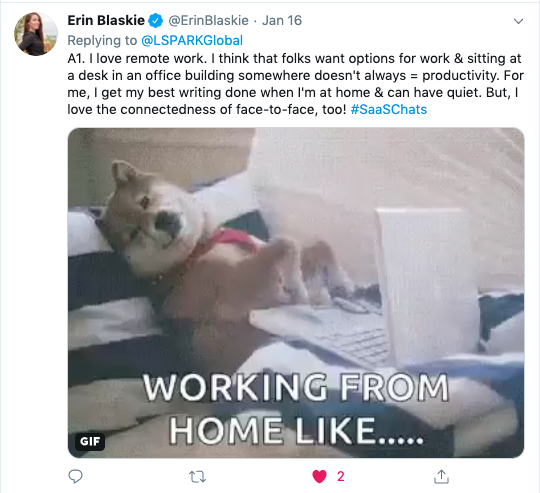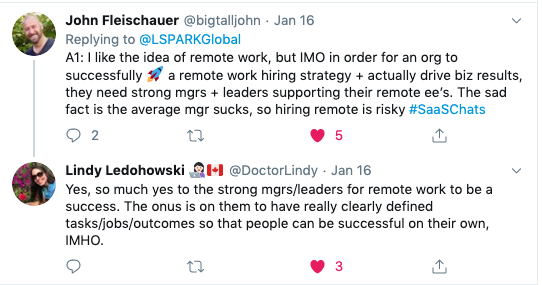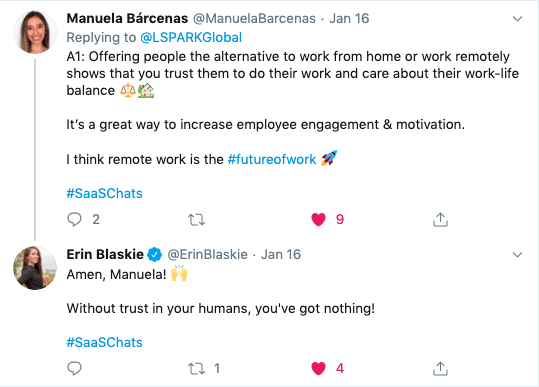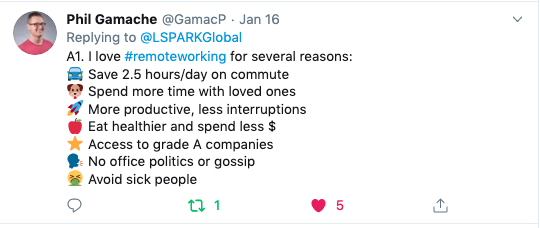 Q2: How is remote work weaved into your organizational culture?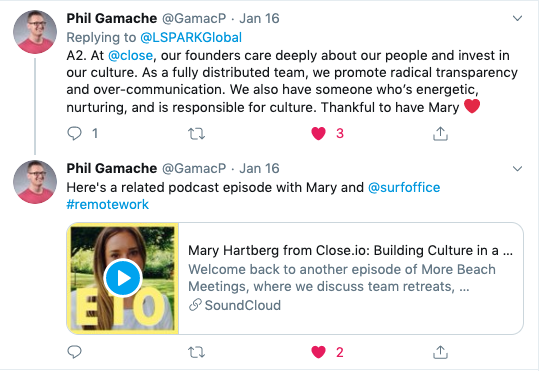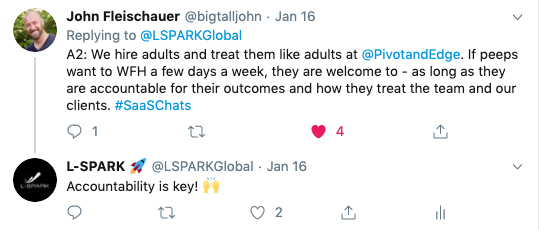 Q3: How do you separate work life from home life in a remote setting?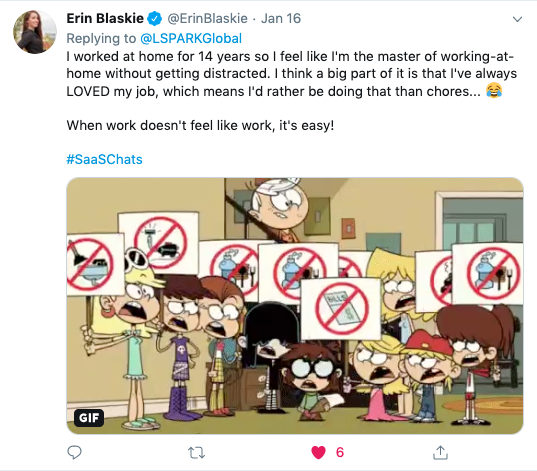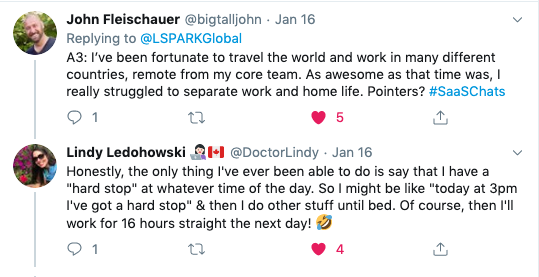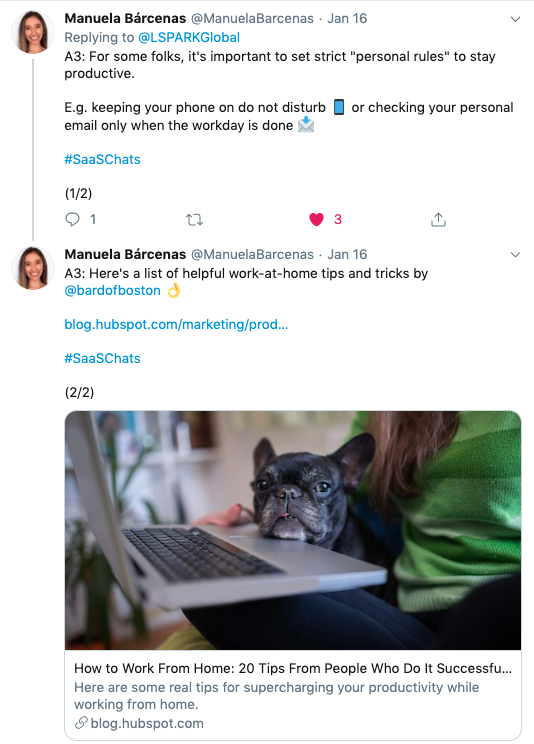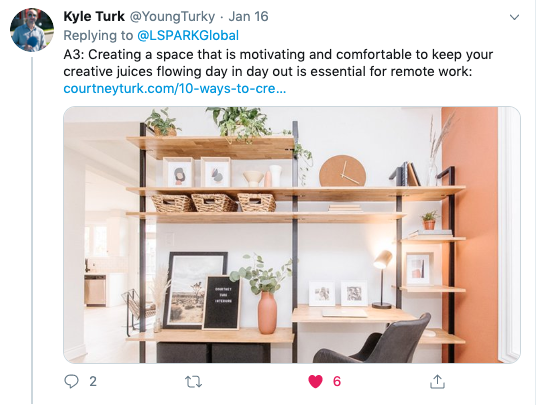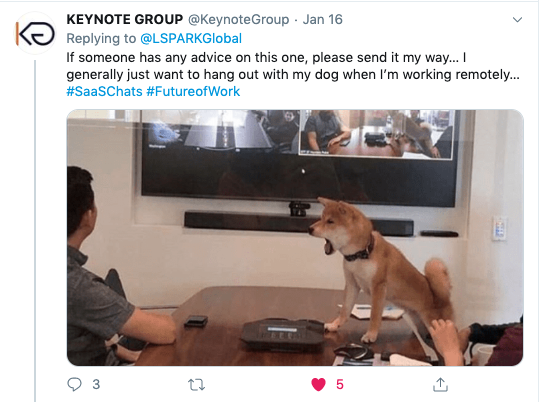 Q4: How do you maintain company culture and create a feeling of inclusivity with a remote team?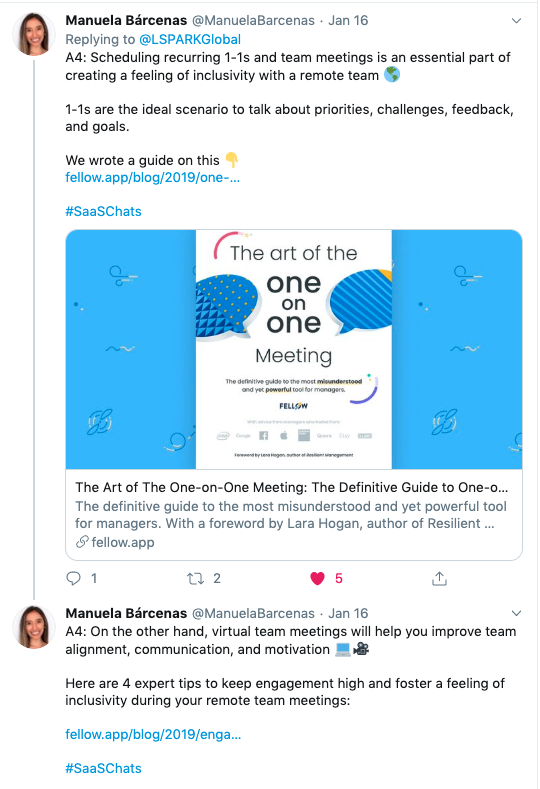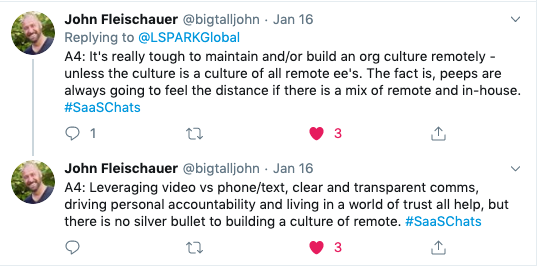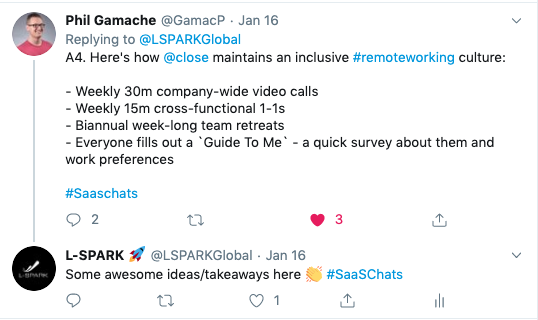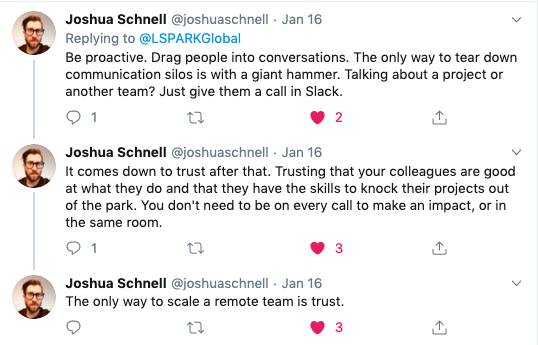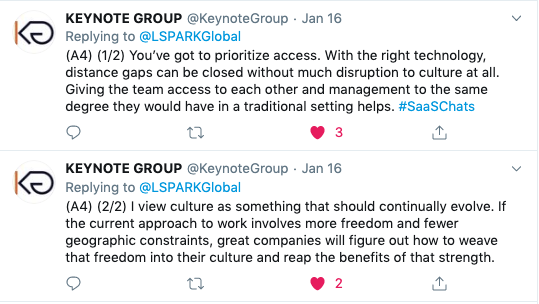 Q5: How does having a distributed team affect your ability to hire and retain top tier talent?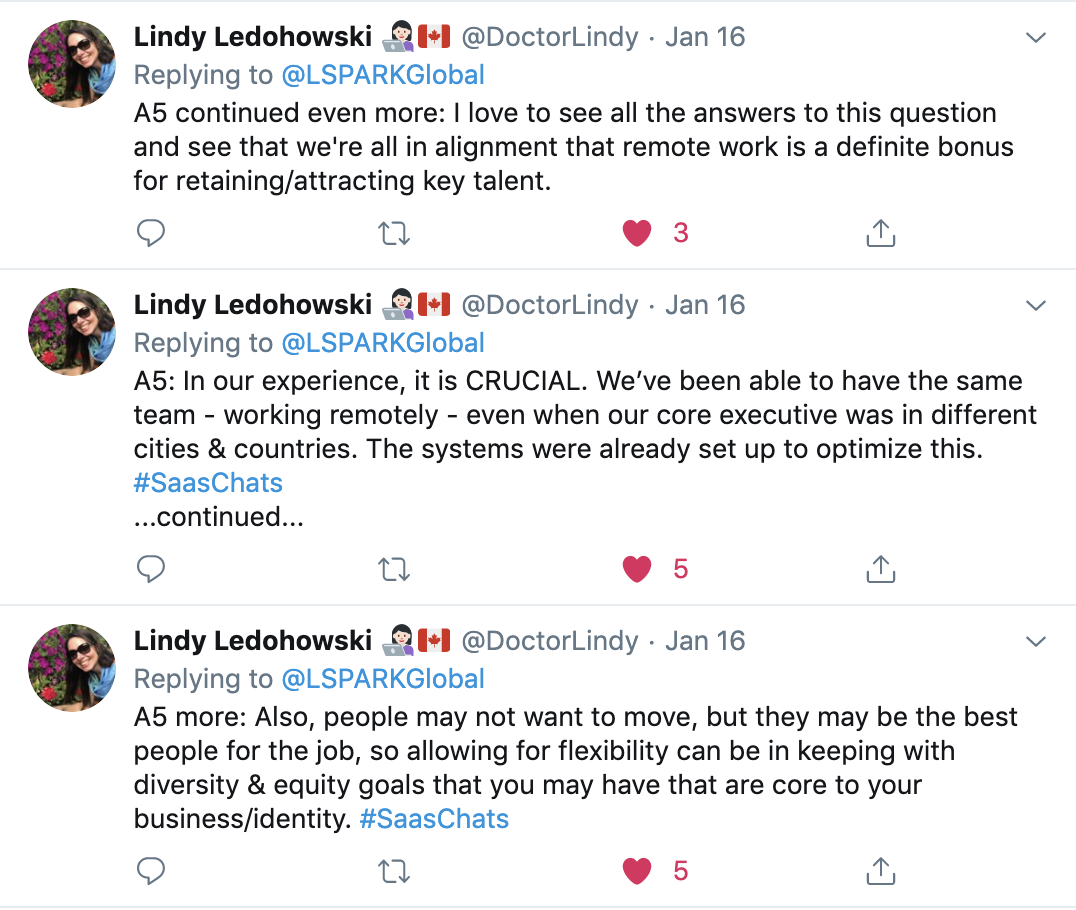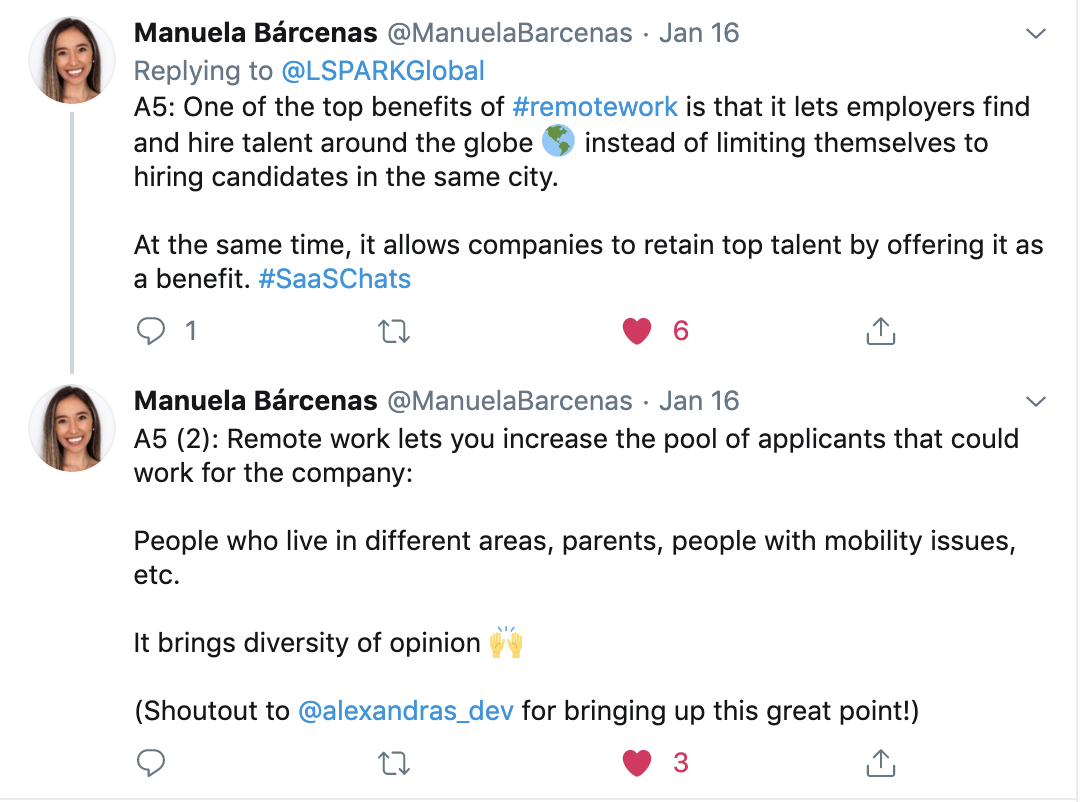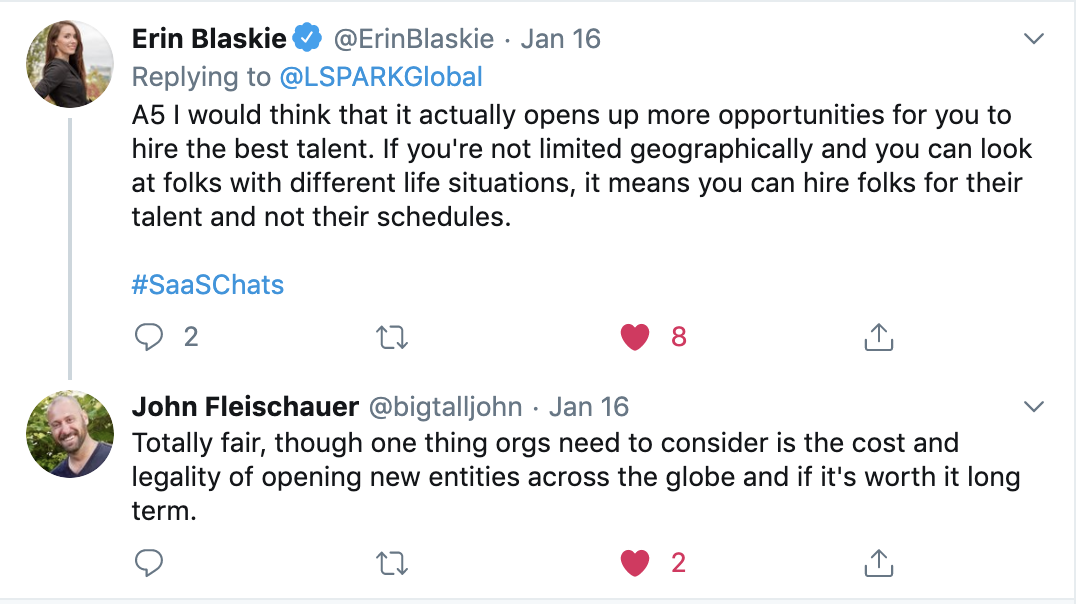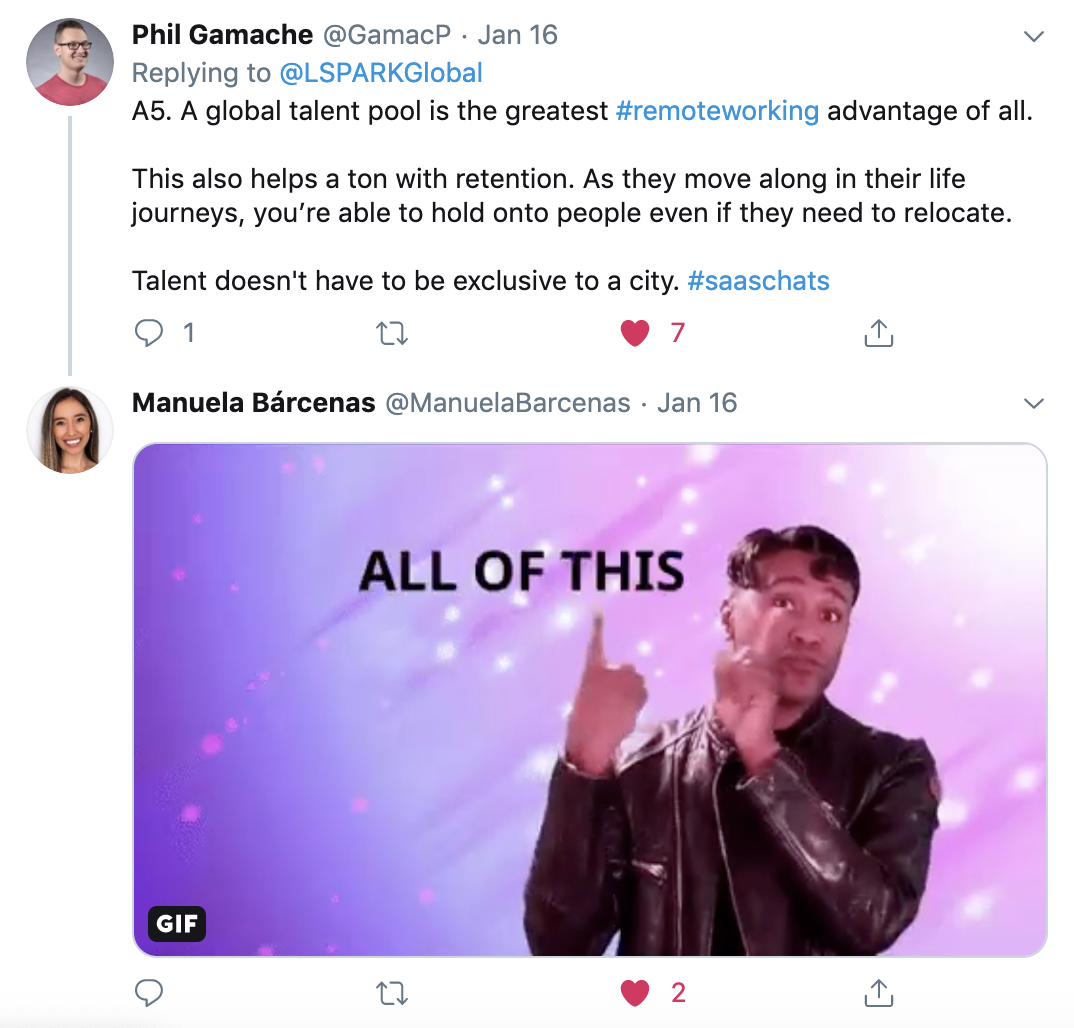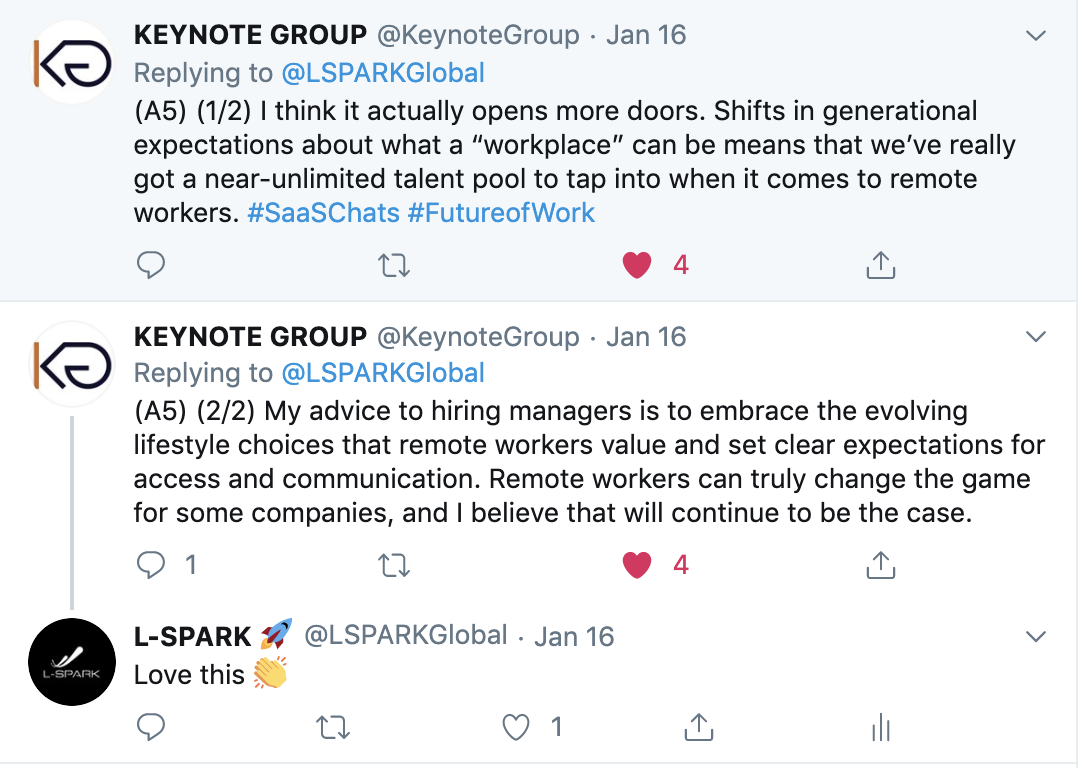 Q6: What are the biggest challenges you see with the changes in the way we work?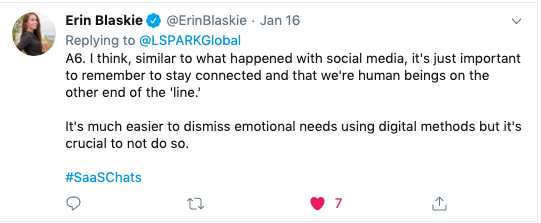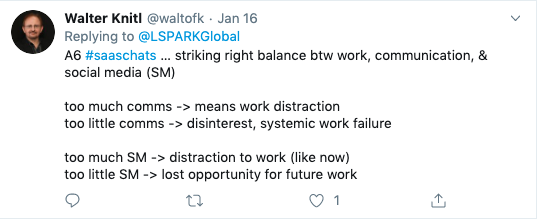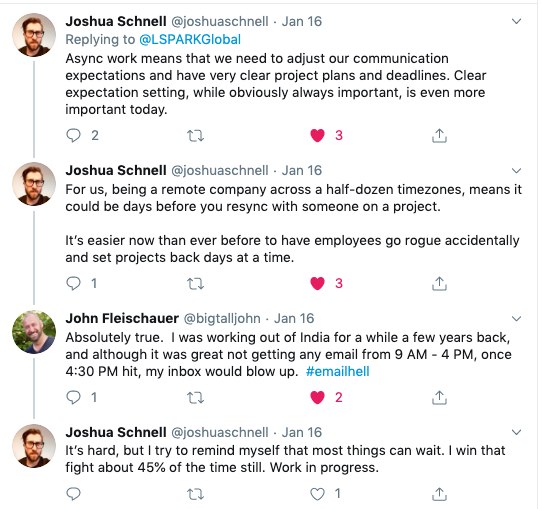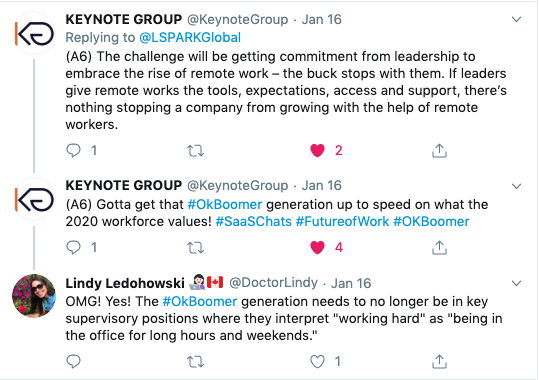 Q7: What are some of the trends we are seeing in the workplace as technology evolves and the world becomes even flatter?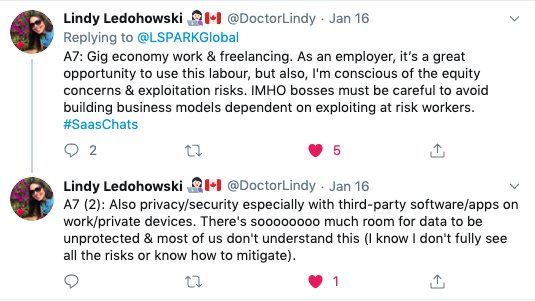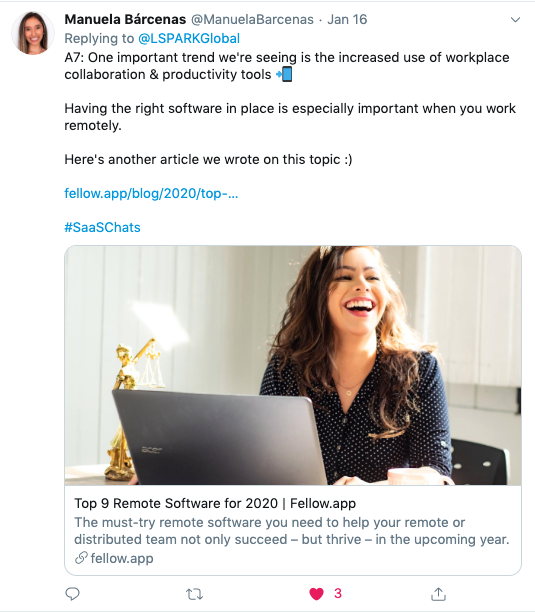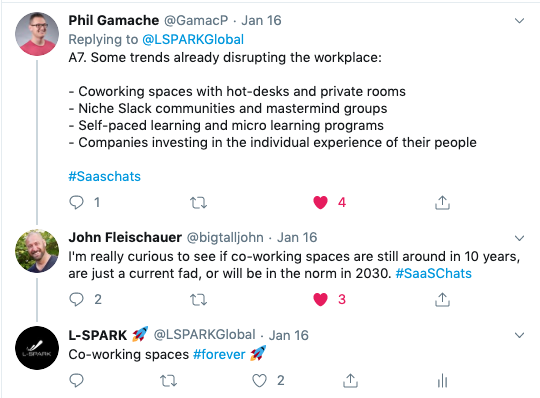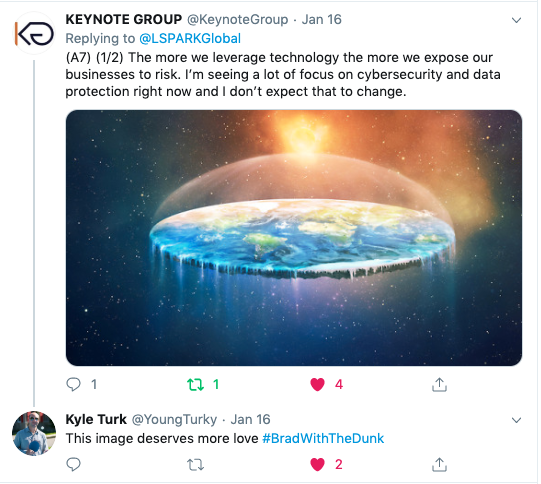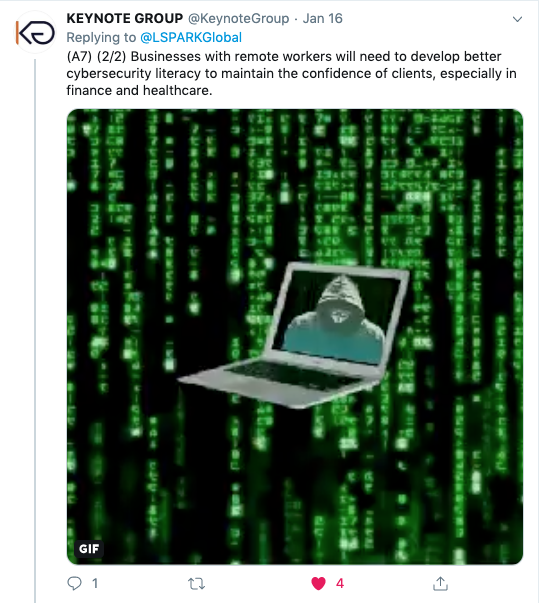 Q8: With the evolution of technology, how do you see work changing as we move into a new decade?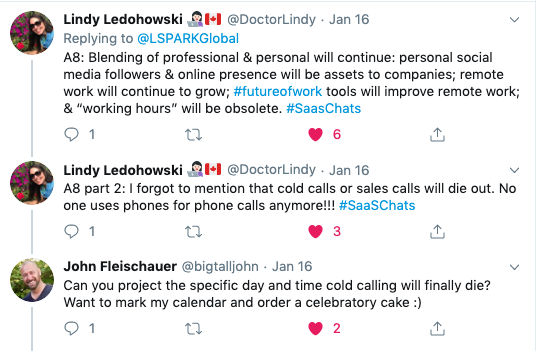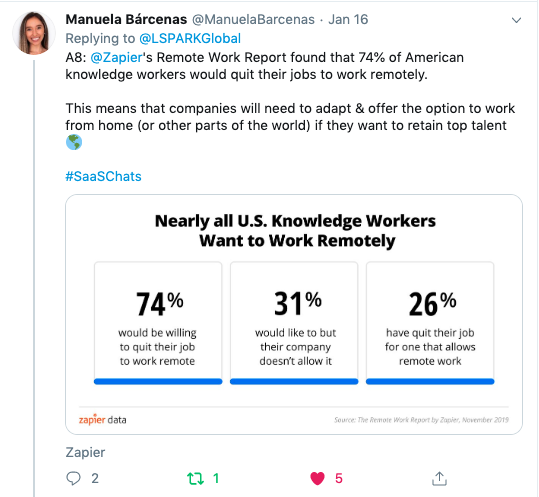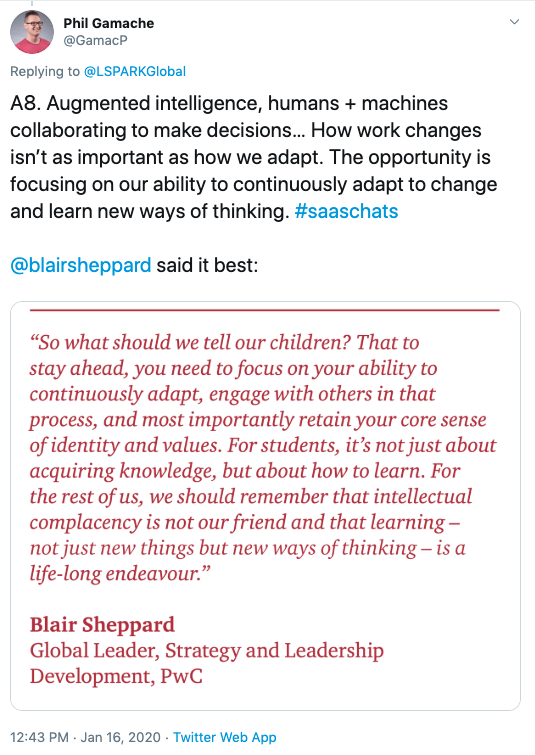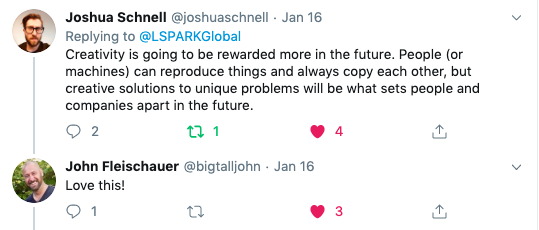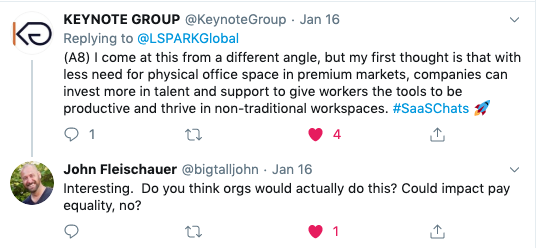 Q9: What tools do you use to make it easier for you to stay connected no matter where you are (project management, etc)?