#SaaSChats Recap: Surviving + Thriving in the New Normal
This week we held a special #SaaSChats to continue the conversation around COVID-19 and the 'new normal' it has created.
COVID-19 certainly came as a shock to the world, and we were left trying to navigate life in the middle of a global pandemic. The best way to adapt is to learn from each other and to share our experiences. We are not alone in this, and the world is working to steer through this together.
There is strength in numbers, so we hit the ground running to build out an amazing panel of all star experts. Our community quickly agreed to join in on this opportunity to share their experience with the new normal. They did not disappoint! There was no shortage of thoughtful insight, personal stories, useful resources, and hilarious gifs!
We took a few of our favourite responses and we'll include those for you below. You can head over to Twitter to read the full thread of responses, and we suggest you do!
Meet our panel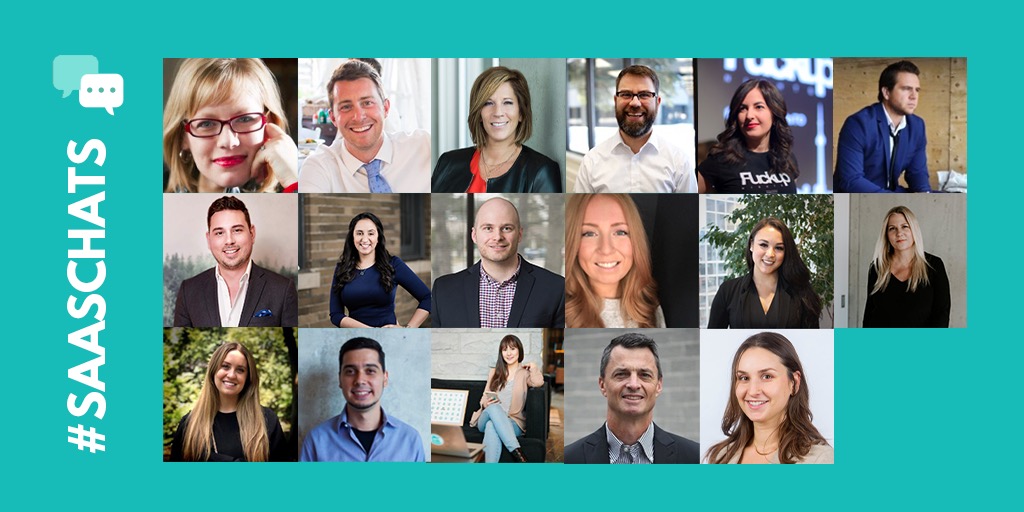 Thanks to this amazing lineup of panelists! This #SaaSChats presented a diverse and dynamic conversation thanks to the unique and valuable backgrounds of these experts.
Thank you to our panelists for participating in this event, and for being so open and honest with your experience during this 'new normal'.
Q1. COVID19 has brought with it a 'new normal'. What are the things that are making a difference/helping you succeed/survive in this new normal?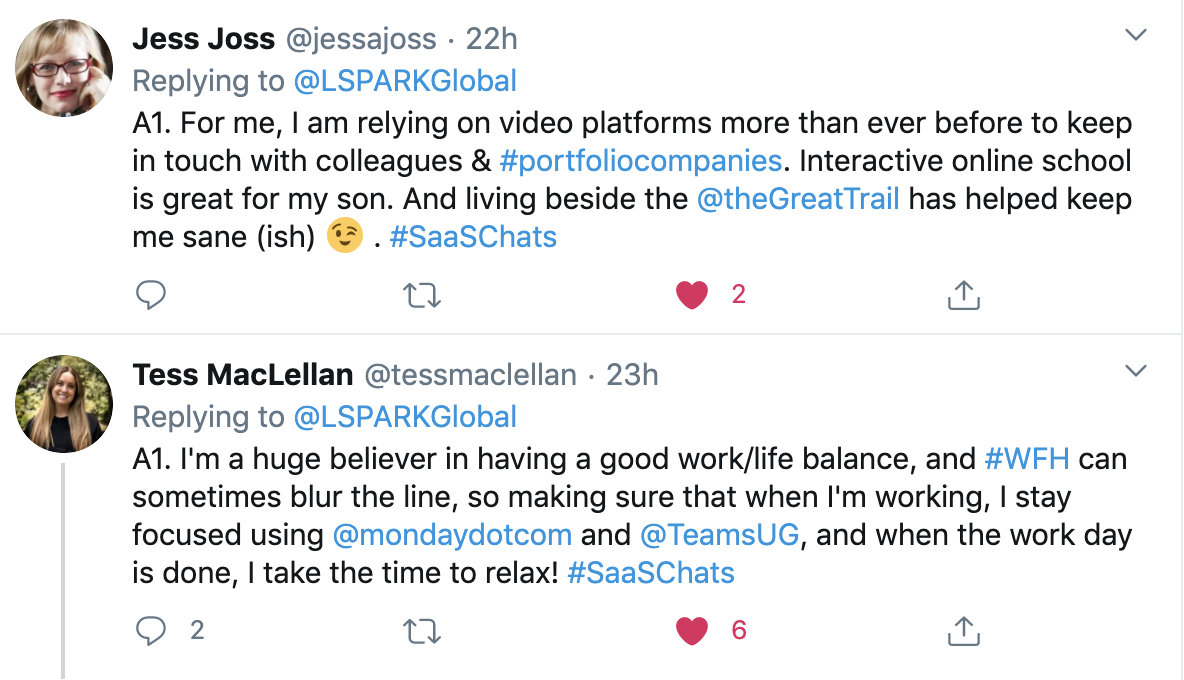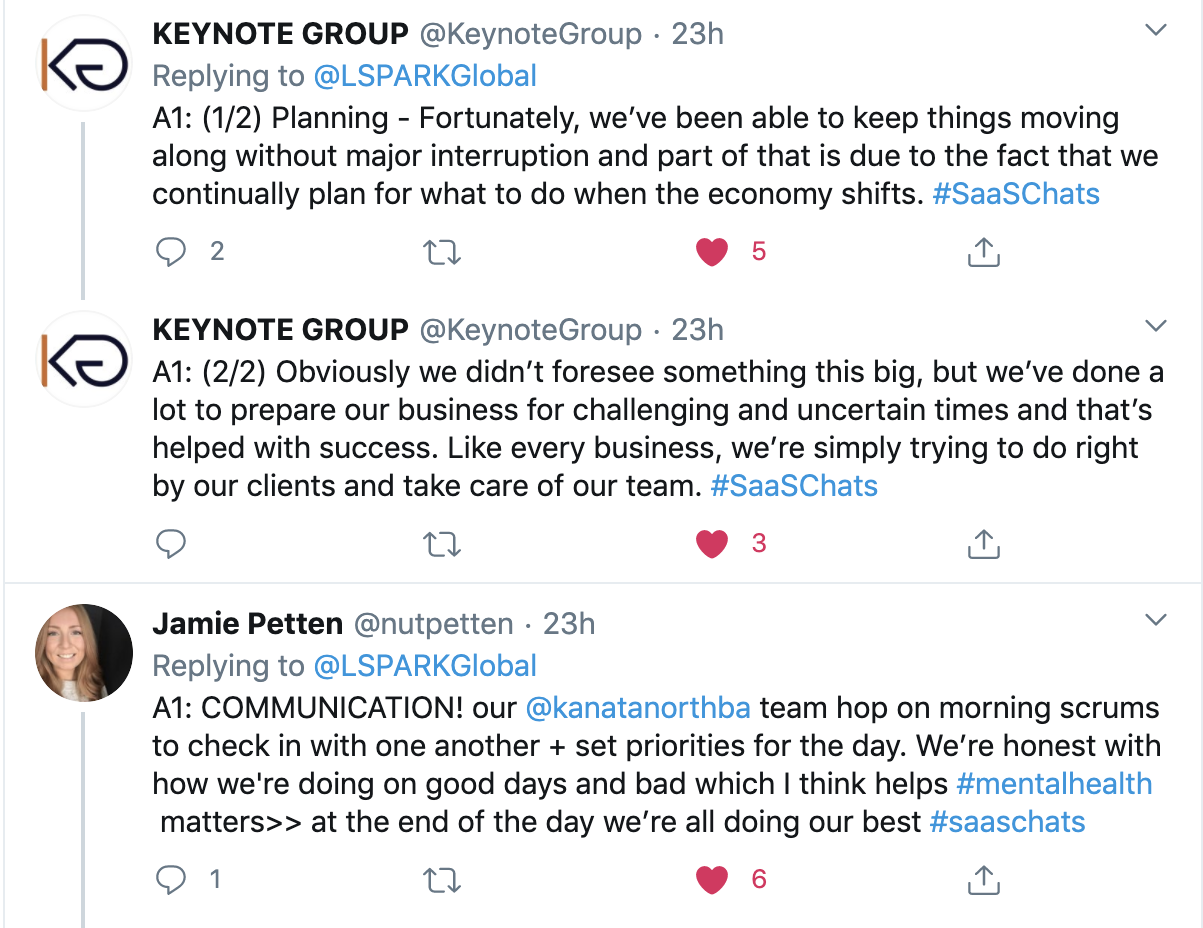 Q2. What pivots or changes have you made to your business that are working out, are you experimenting?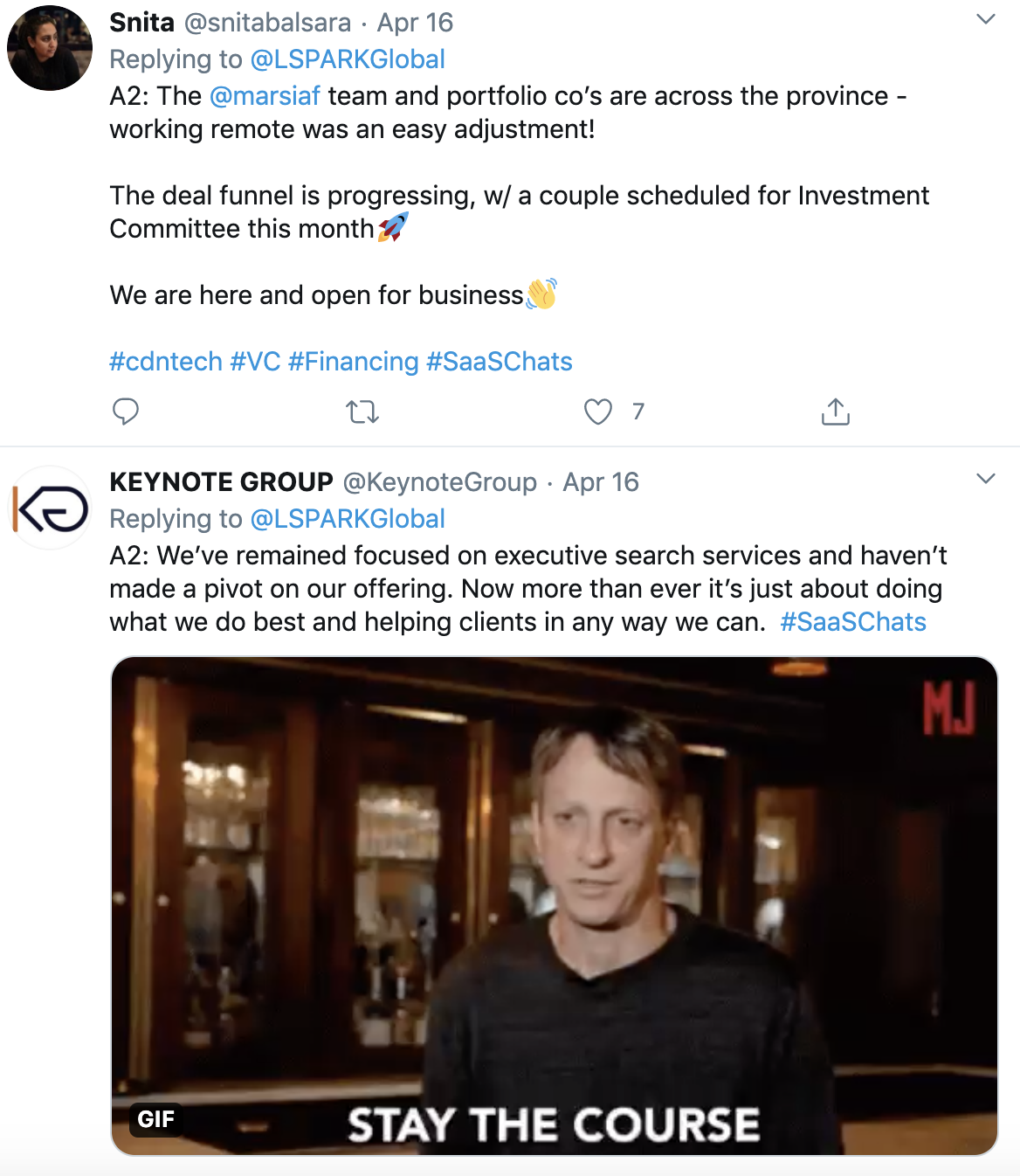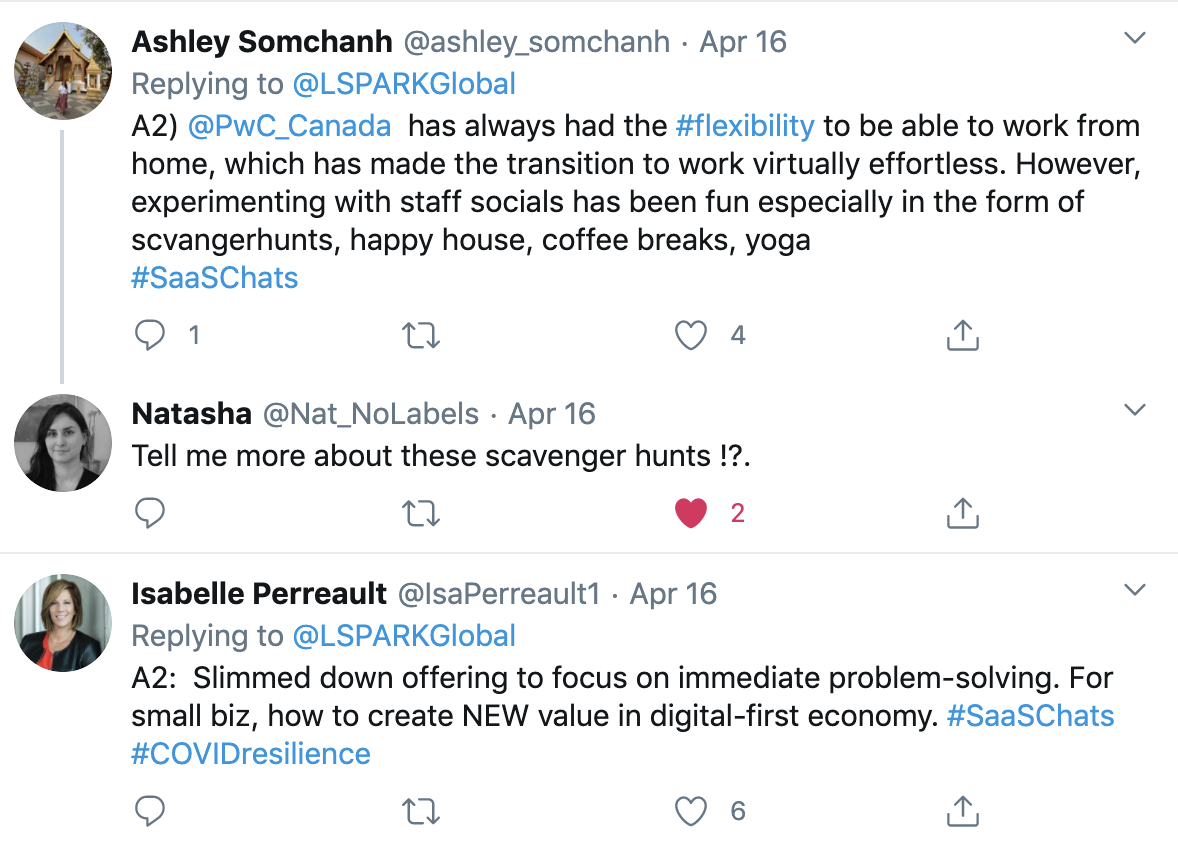 Q3. What are some of changes you see to your industry moving forward?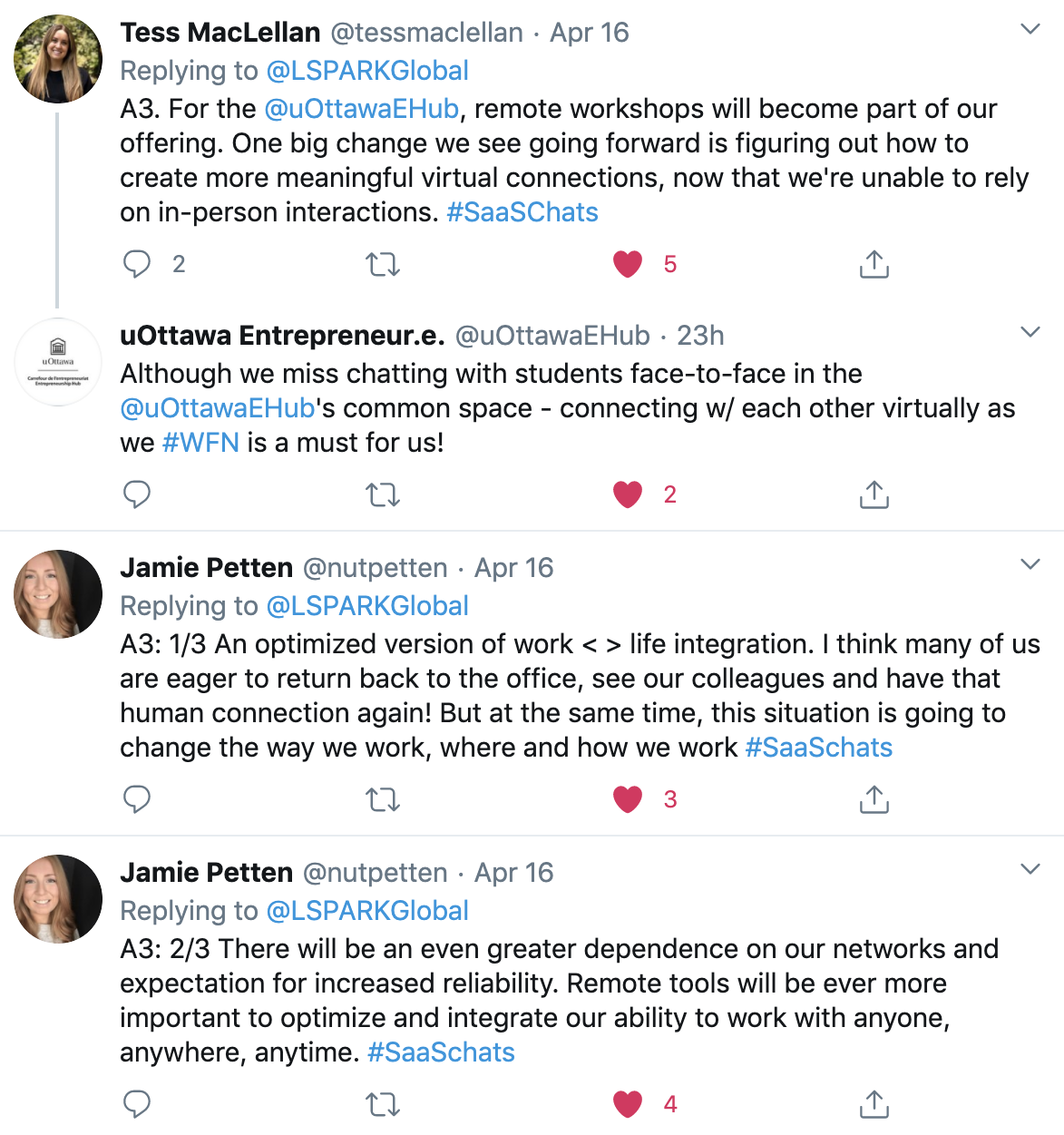 Q4. How have you been connected with your mentors/mentees and/or advisors during this time, do you have any process in place with meeting with them?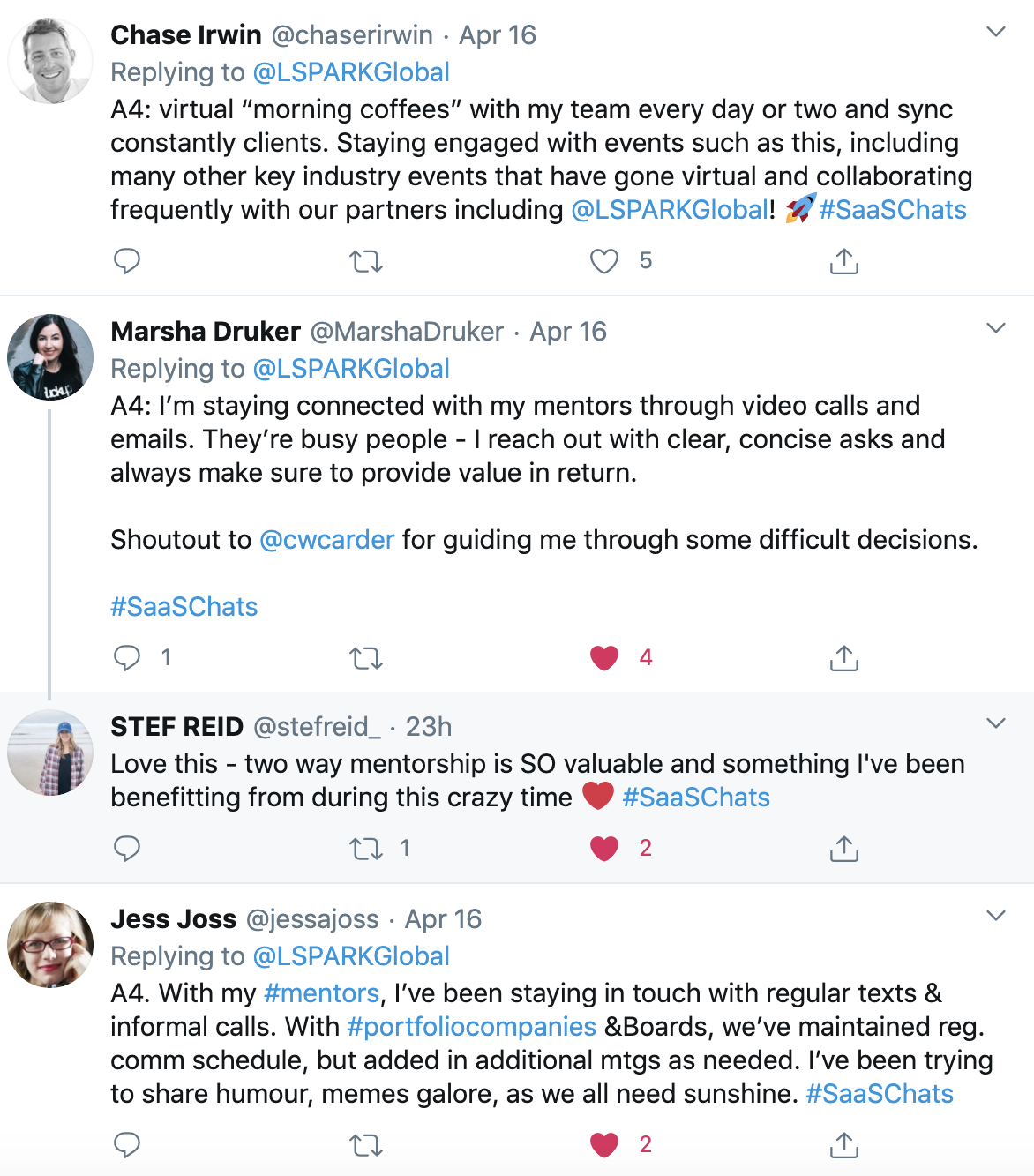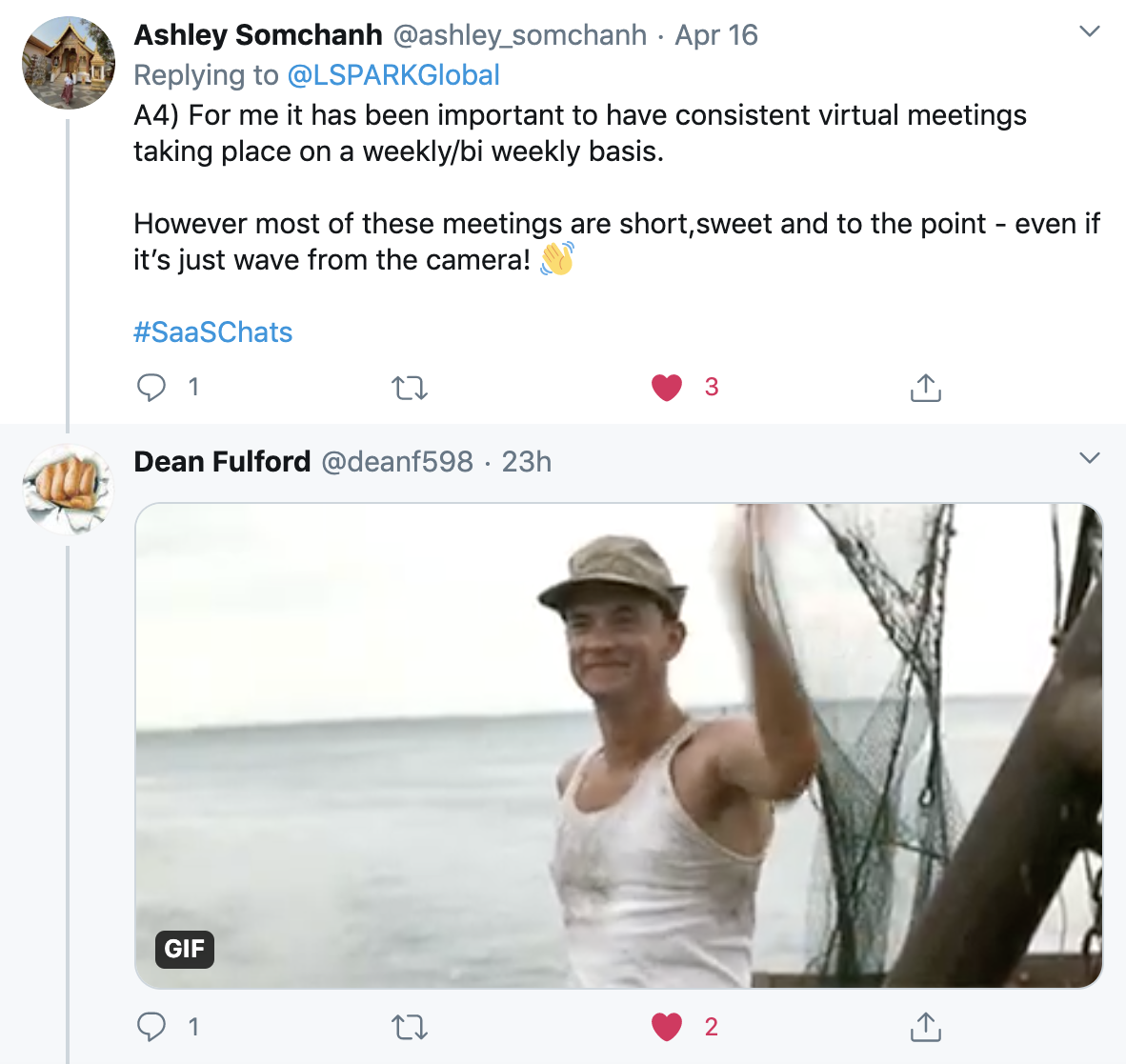 Q5. What is the best advice your mentors and key members of your personal network have given you?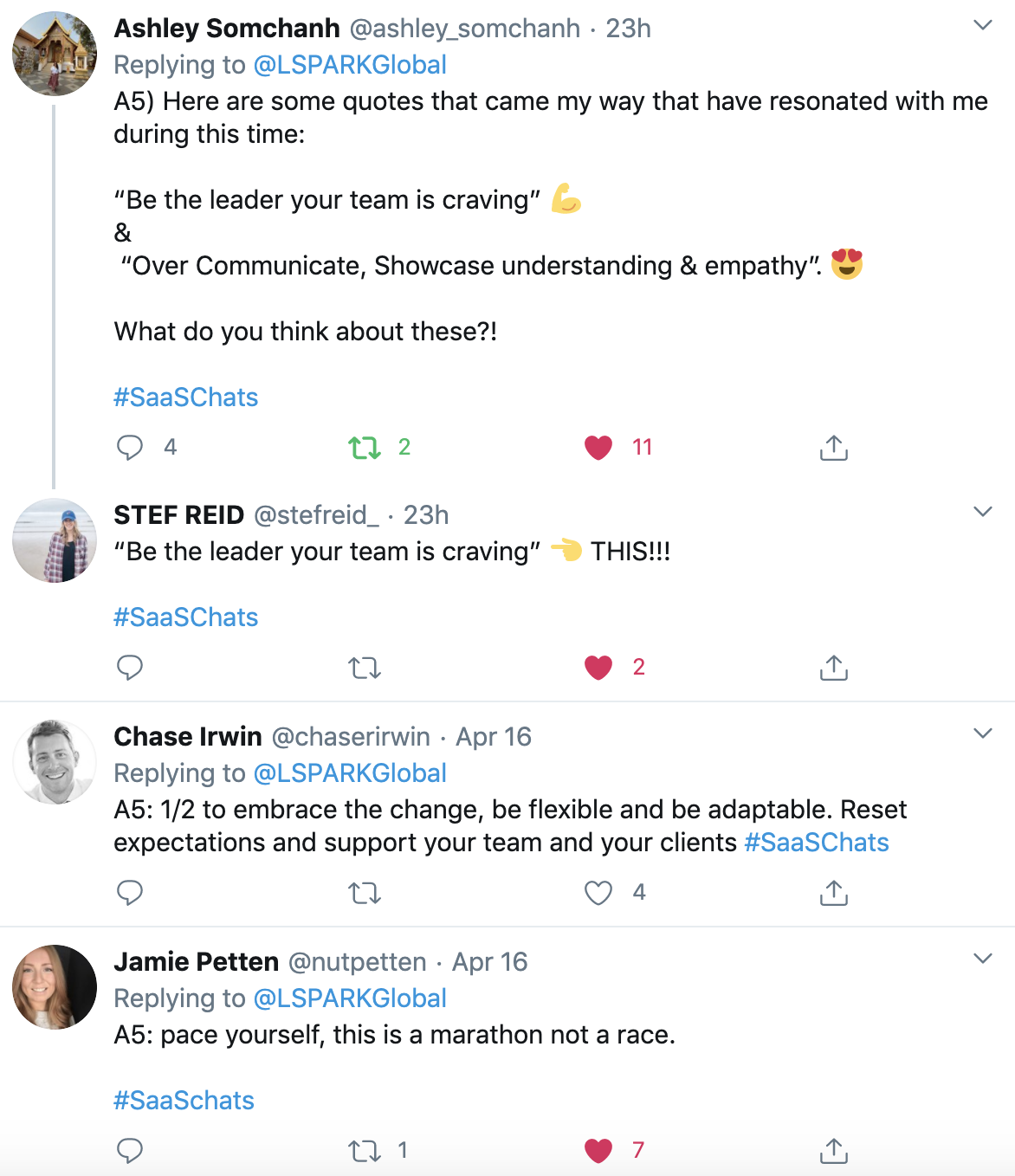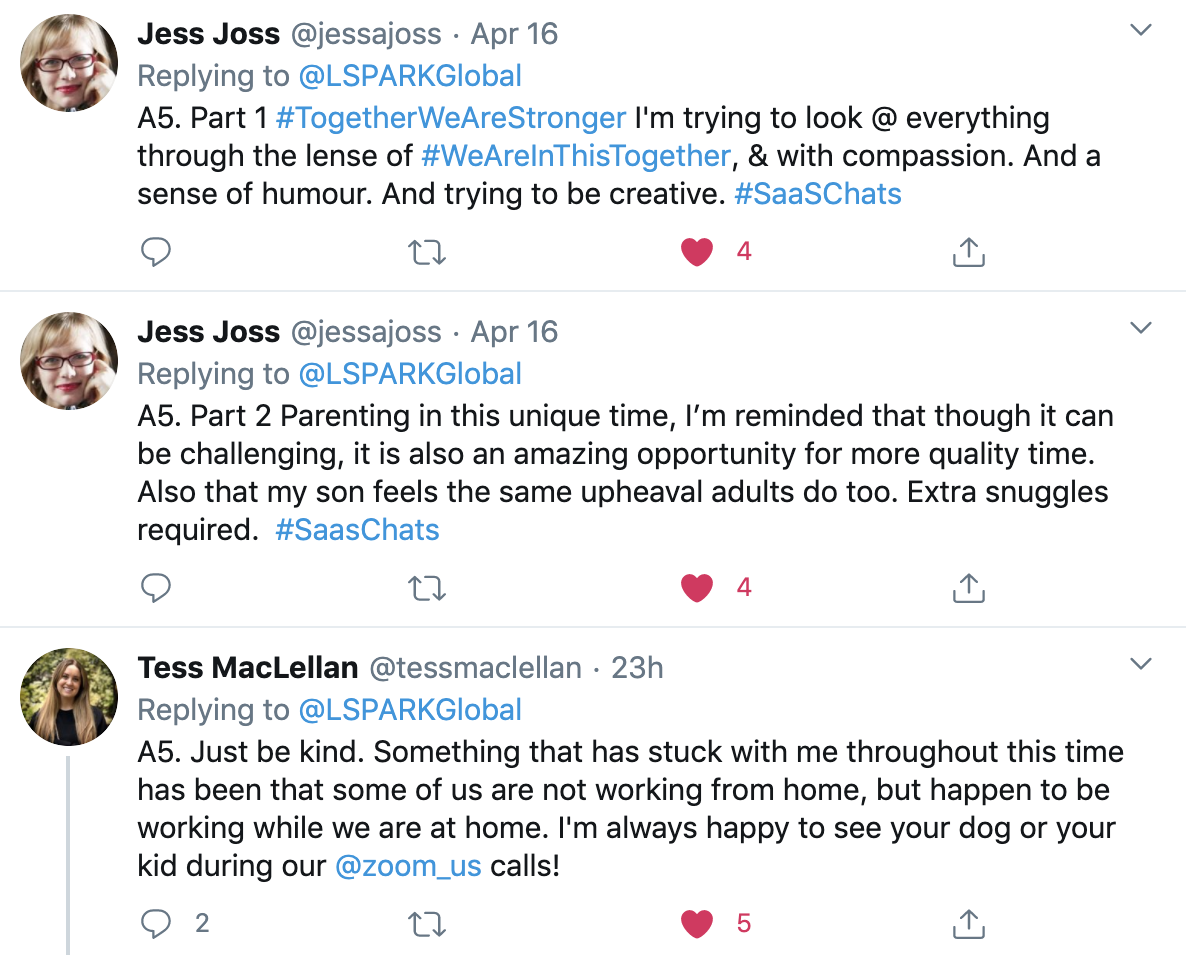 Q6. With more companies on social media, offering free services, creating content, how do you cut through the noise to help make sure your message is heard?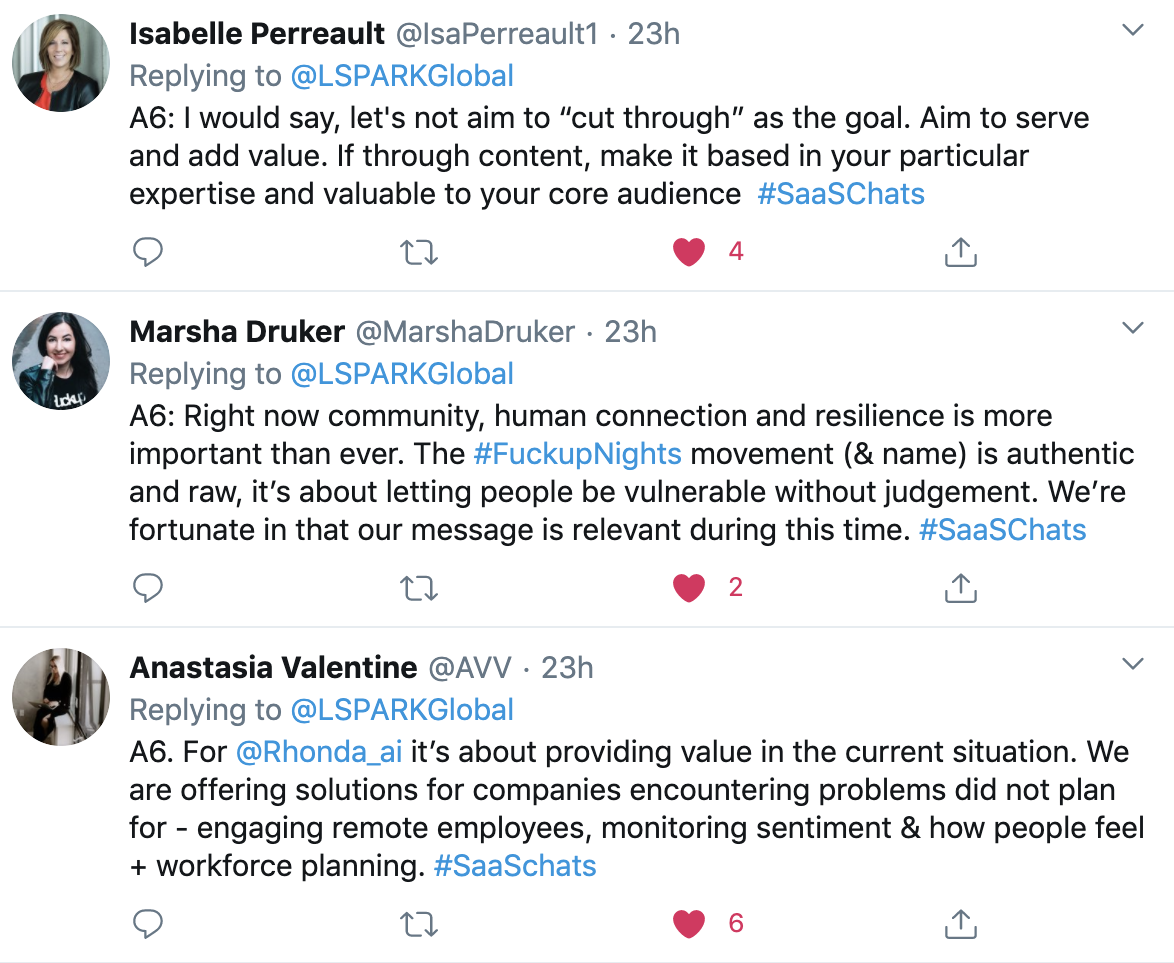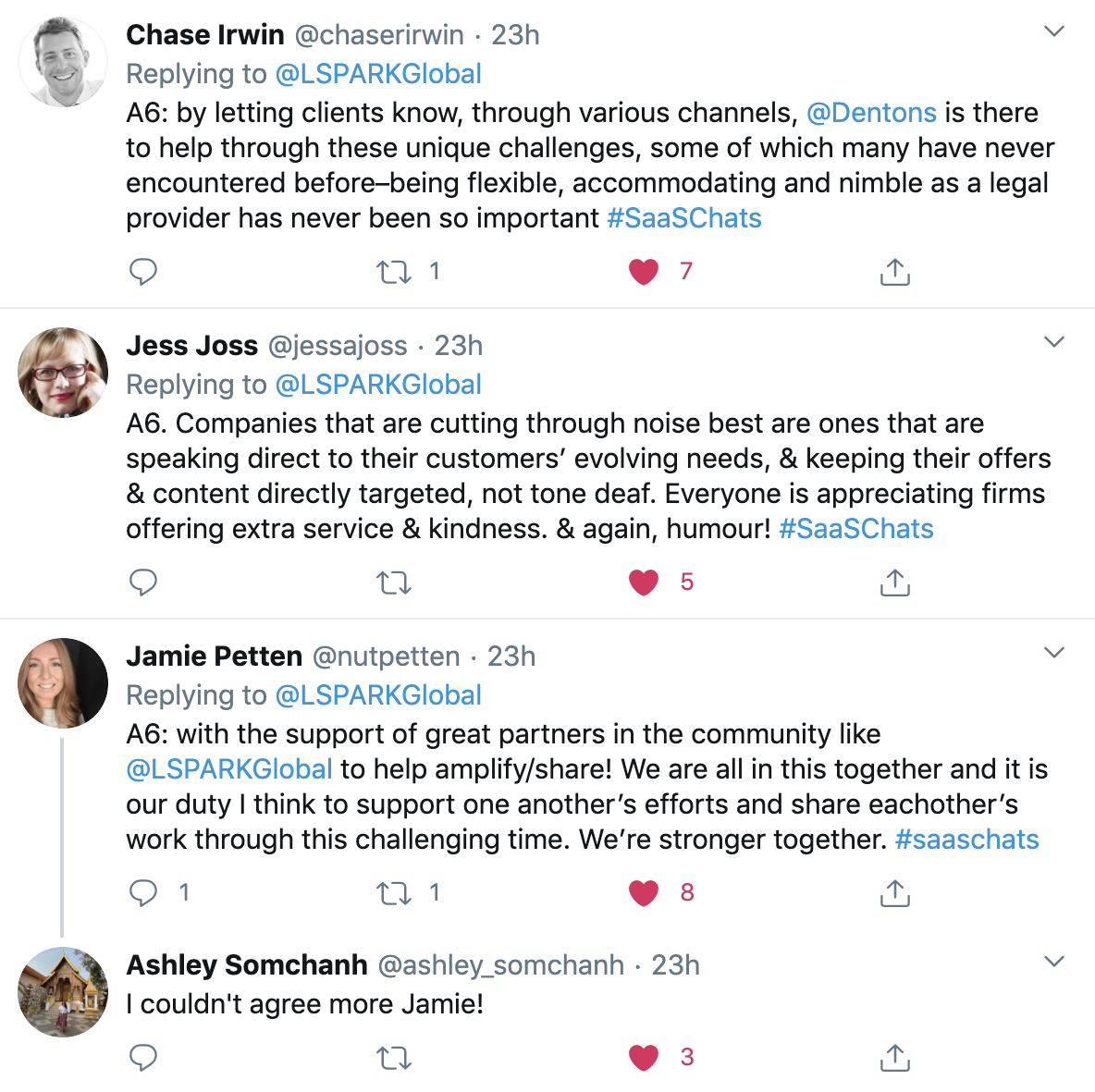 Q7.What technology did your company embrace that will remain high-use once things start going back to normal?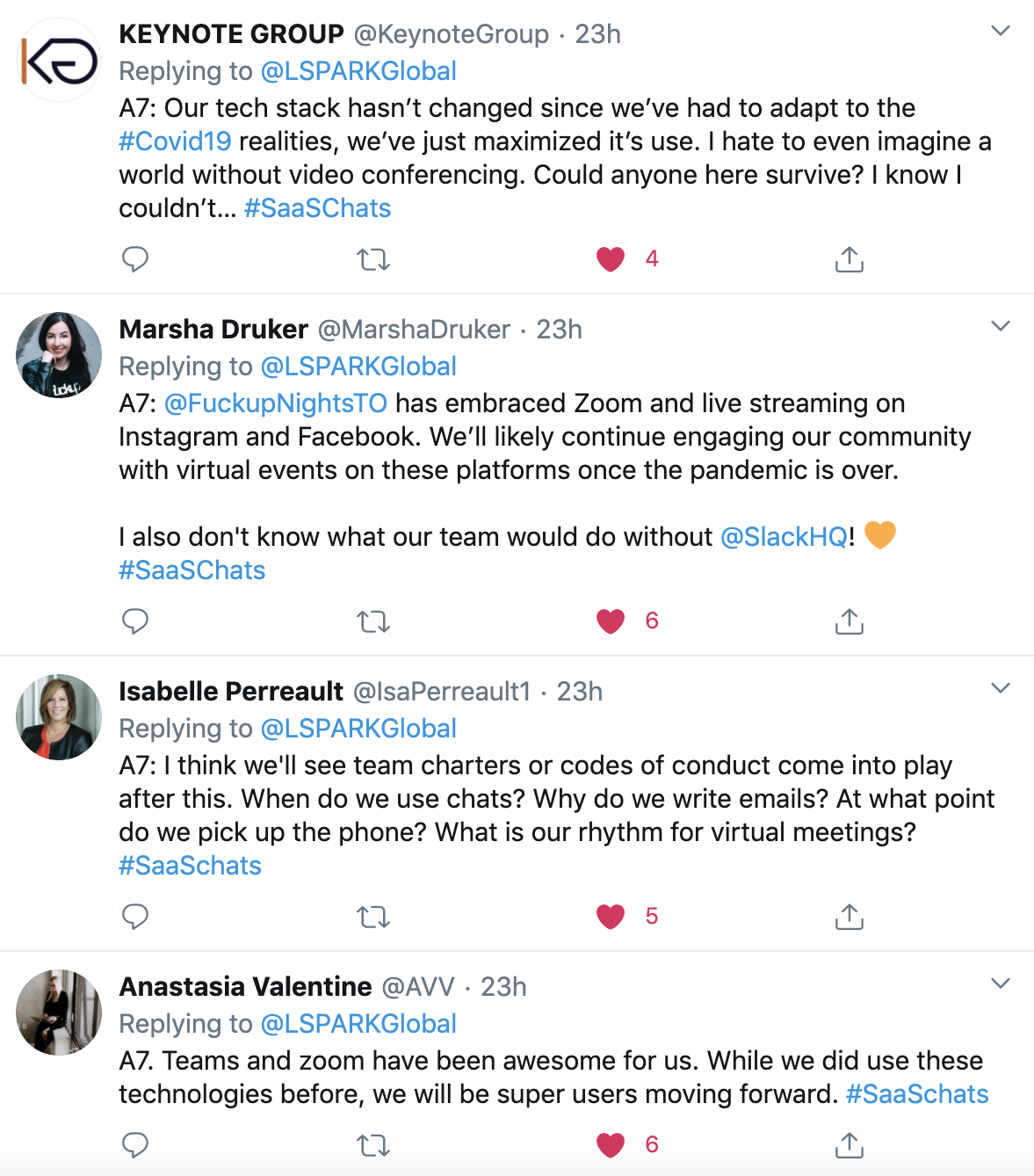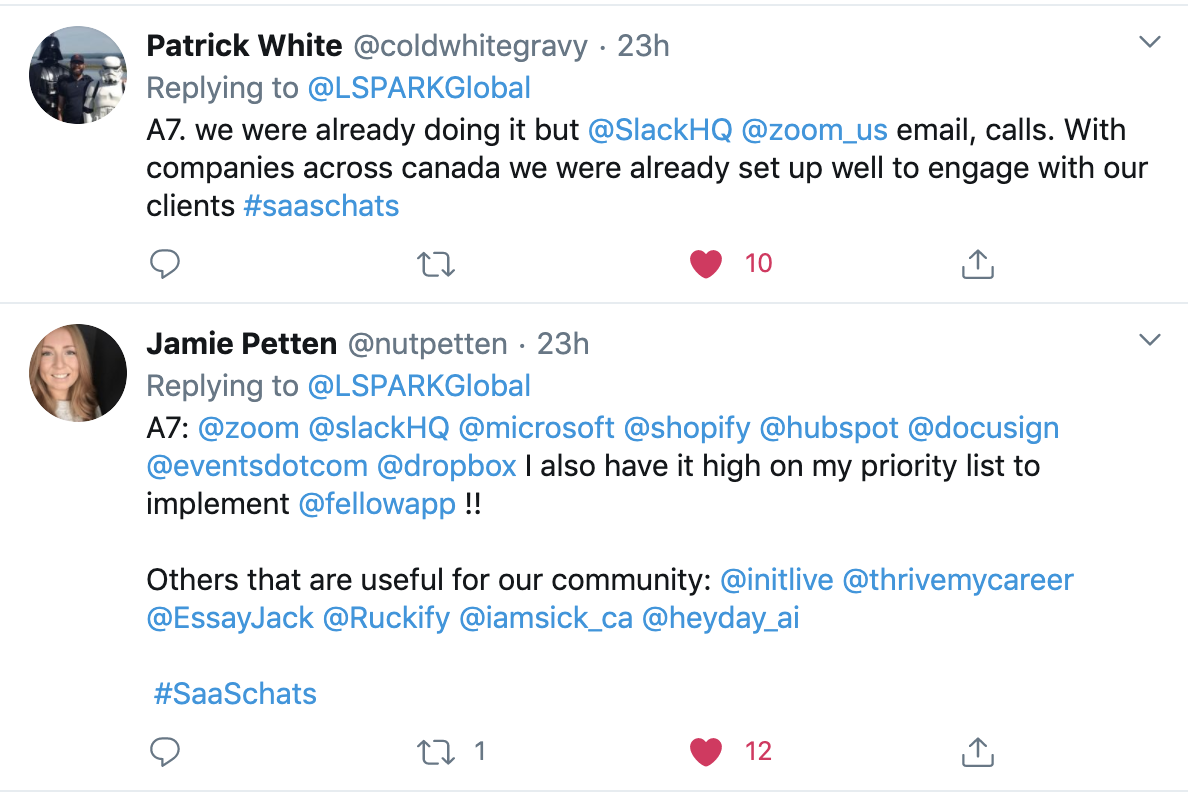 Q8. What government programs will you be taking advantage of? Are they doing enough? If not, what needs to get done in your opinion?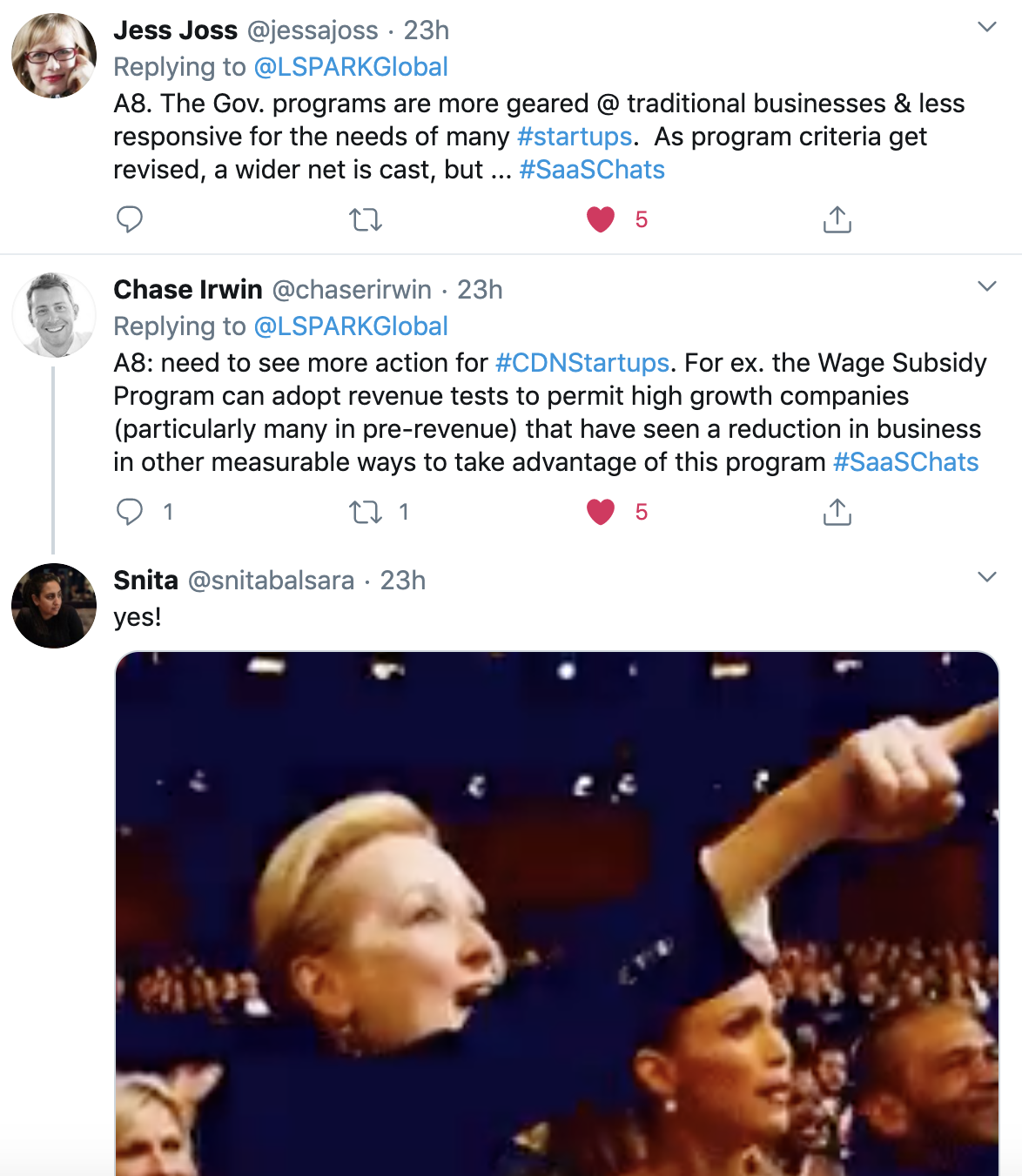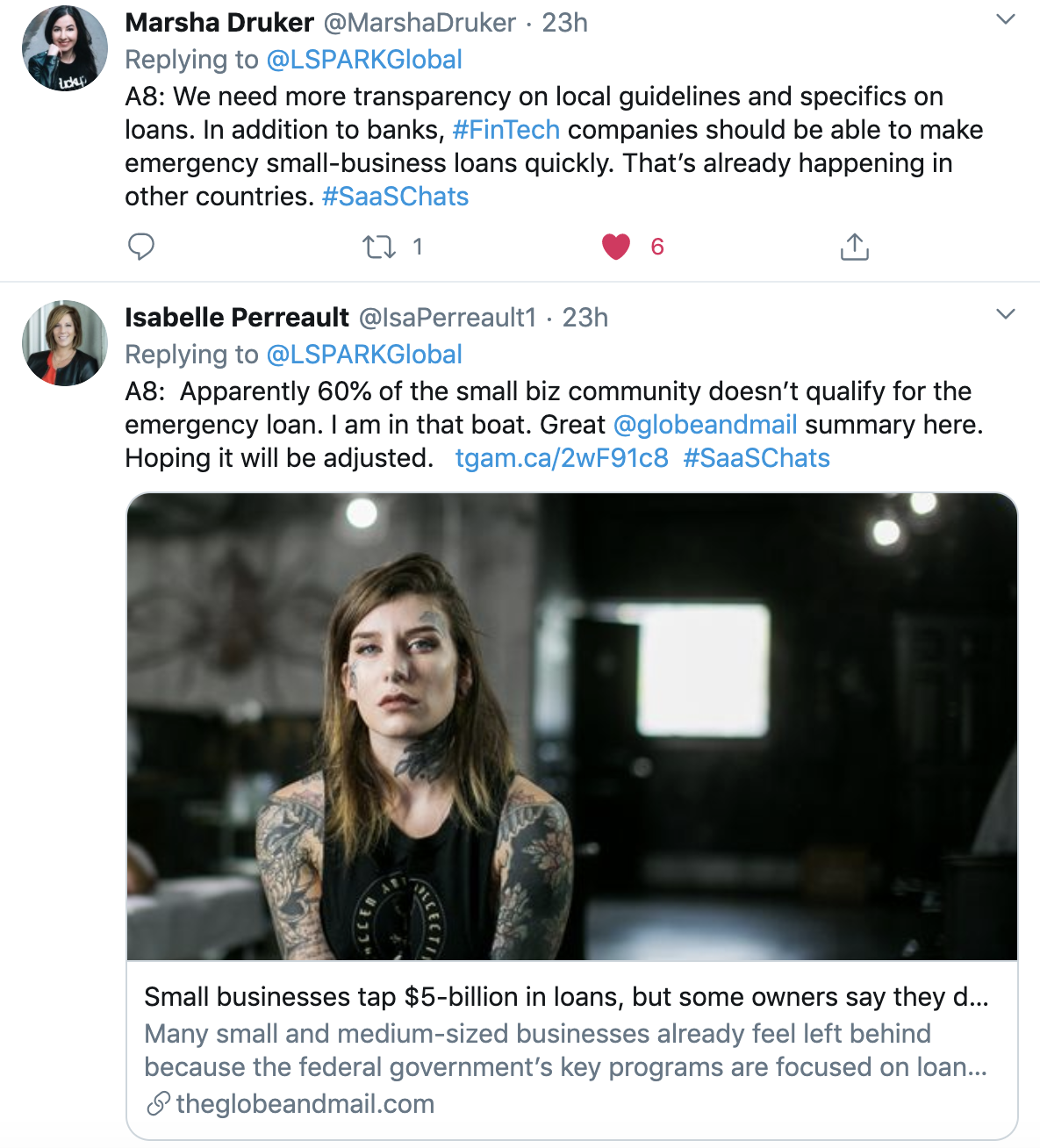 Q9. Give a shout out to some of your favourite local business' + services that you want to support through COVID-19!