#SaaSChats Recap: Leaders in Tech + Keys to Success
This week we held our monthly #SaaSChats over on Twitter (@LSPARKGlobal). We dedicated this month's chat to Leaders in Tech and their Keys to Success. Notice anything special about this panel?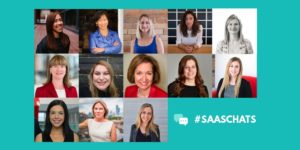 We do. Every single one of these panelists is a leader in the tech ecosystem and is contributing to this wonderfully supportive community that we are honoured to be a part of. This diverse panel of experts are all at different stages in their careers, but share an inspiring perspective on the world of tech and how they found themselves a part of it.
Meet the experts:
Shout out to our amazing panelists for being so open + honest, and for sharing their advice + experiences with our community. We'll highlight some responses below, but we HIGHLY suggest you head over to @LSPARKGlobal and read the full thread on each question. We promise you'll be blown away by the stories and advice shared by these leaders.
Let's dive in!
Q1. What inspired you to pursue a career in tech, and what do you love most about this industry?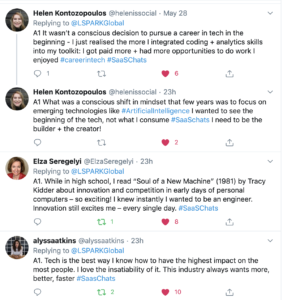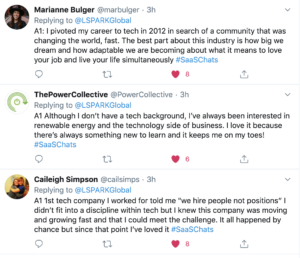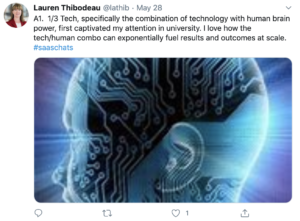 Q2. Have you ever experienced imposter syndrome? If so, what tools or resources helped you overcome it?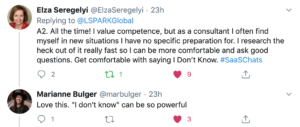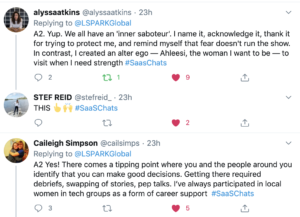 Q3. Women are often too humble, so we're asking you to brag: What has been one of your biggest successes so far in your career?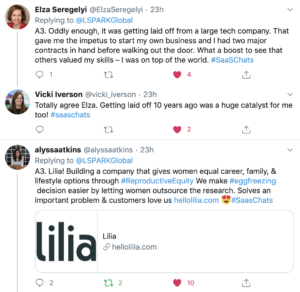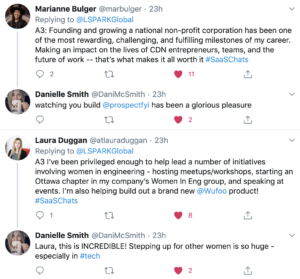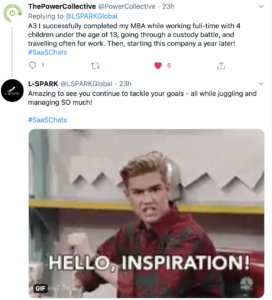 Q4. What has been your biggest regret so far in your career?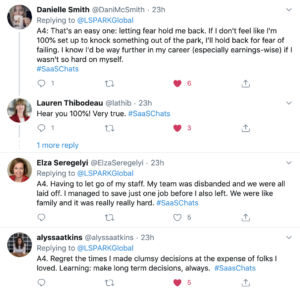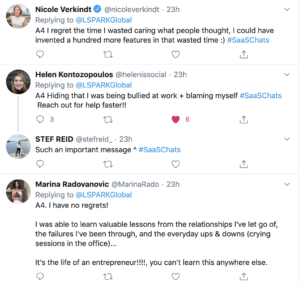 Q5. Do you track and measure your career achievements? If so, how?.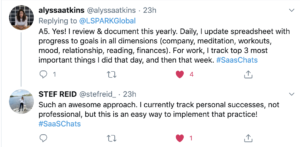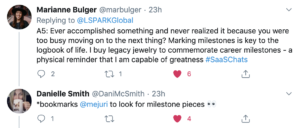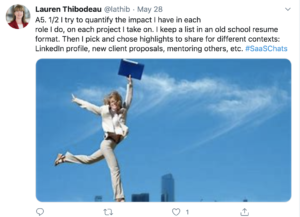 Q6. How do you balance mental health and self care throughout your career?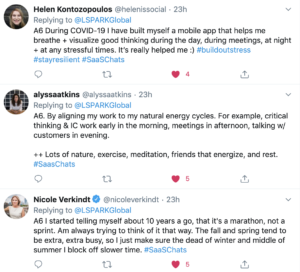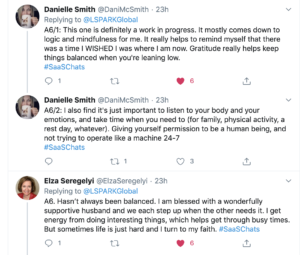 Q7. What is the greatest piece of advice you've ever been given, and what advice would you share with women who are early on in their careers in tech?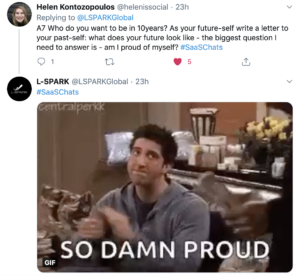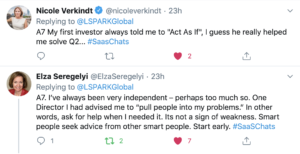 Q8. Do you feel you have had to sacrifice anything personally or professionally in your career, if so, what?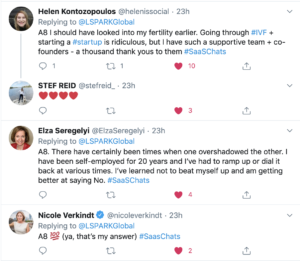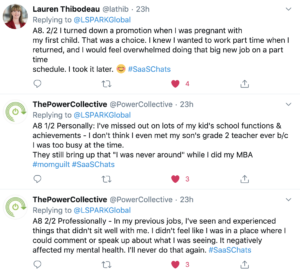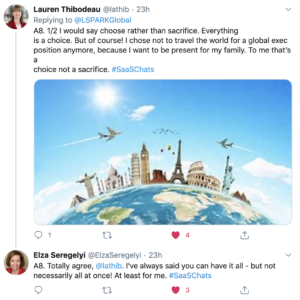 Q9. Where do you turn most often for career or professional advice/guidance?