#SaaSChats Recap: Investing in Sustainable Growth for your Startup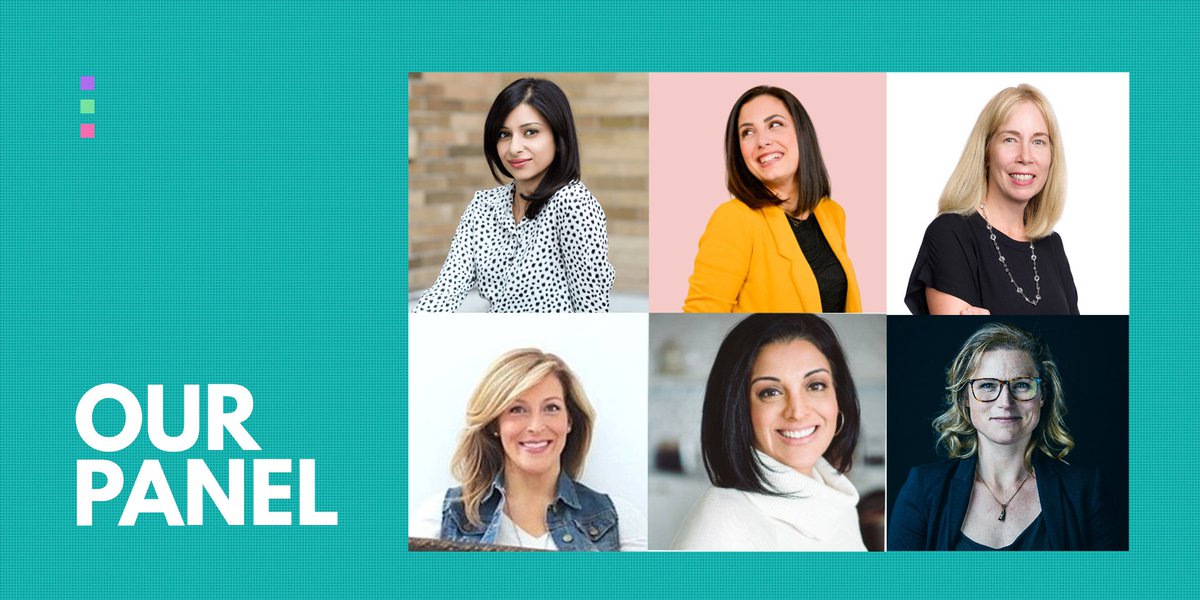 This week we held a special edition of our #SaasChats, a one-hour Twitter chat, in partnership with Invest Ottawa. We focused on the fine art of balancing your startup's growth, without sacrificing its sustainability and potential for social impact.
We had a star-studded panel of founders and investors with first-hand experience building startups from the ground up. They shared their tips, tricks, and lessons learned from resource-strapped entrepreneurs, covering everything from navigating the challenges of fundraising, seizing opportunities for growth, and much more!
Meet our panel:
Here's a recap of the questions that were posted during #SaaSChats as well as a few response highlights.
Q1: When pitching to investors, what are some essential questions founders must be prepared to answer?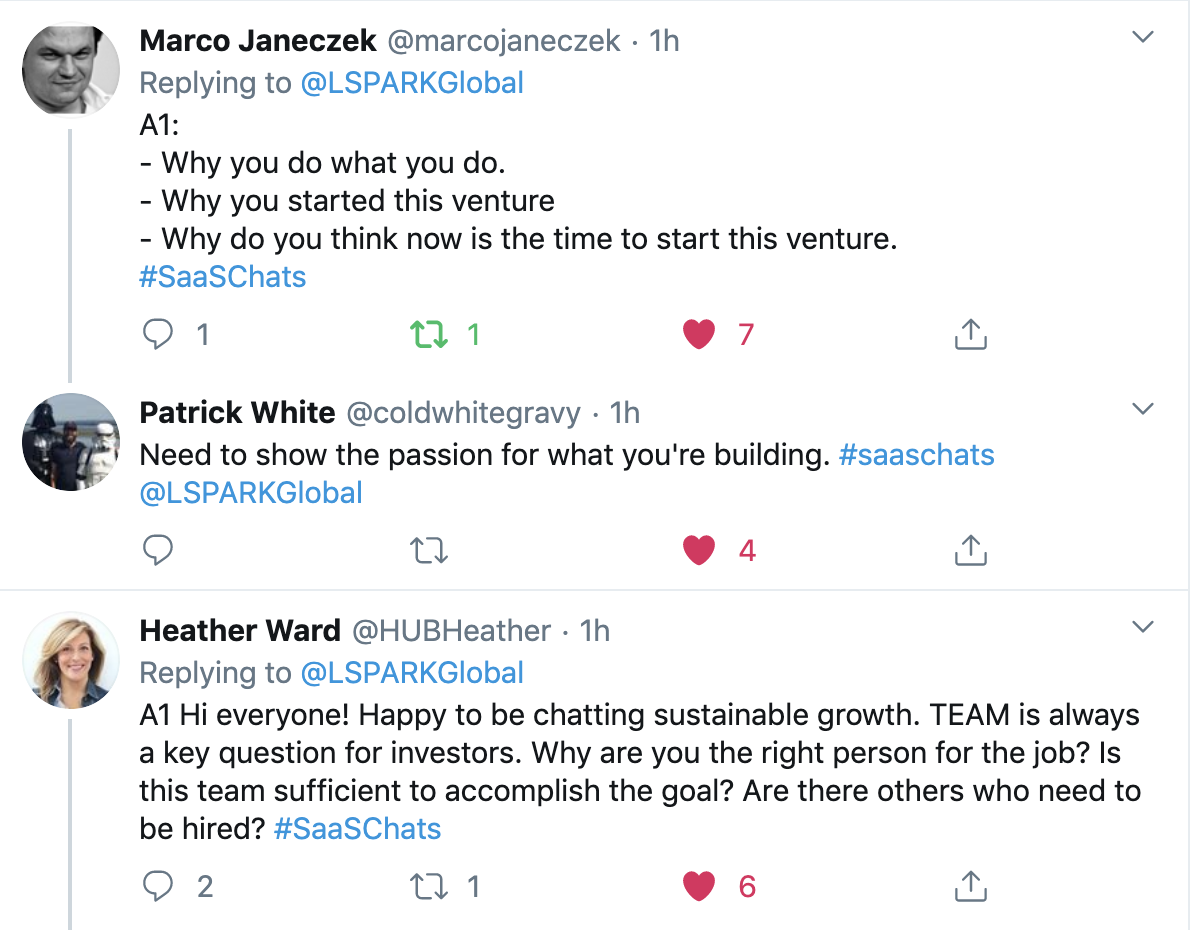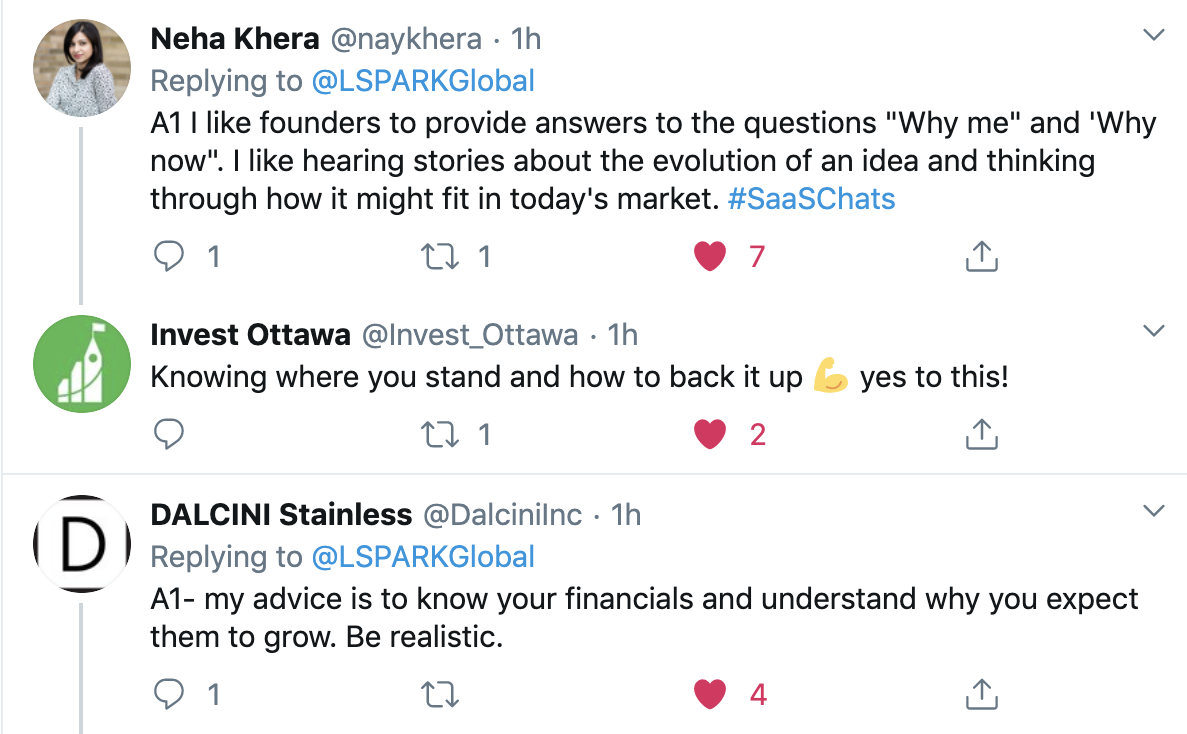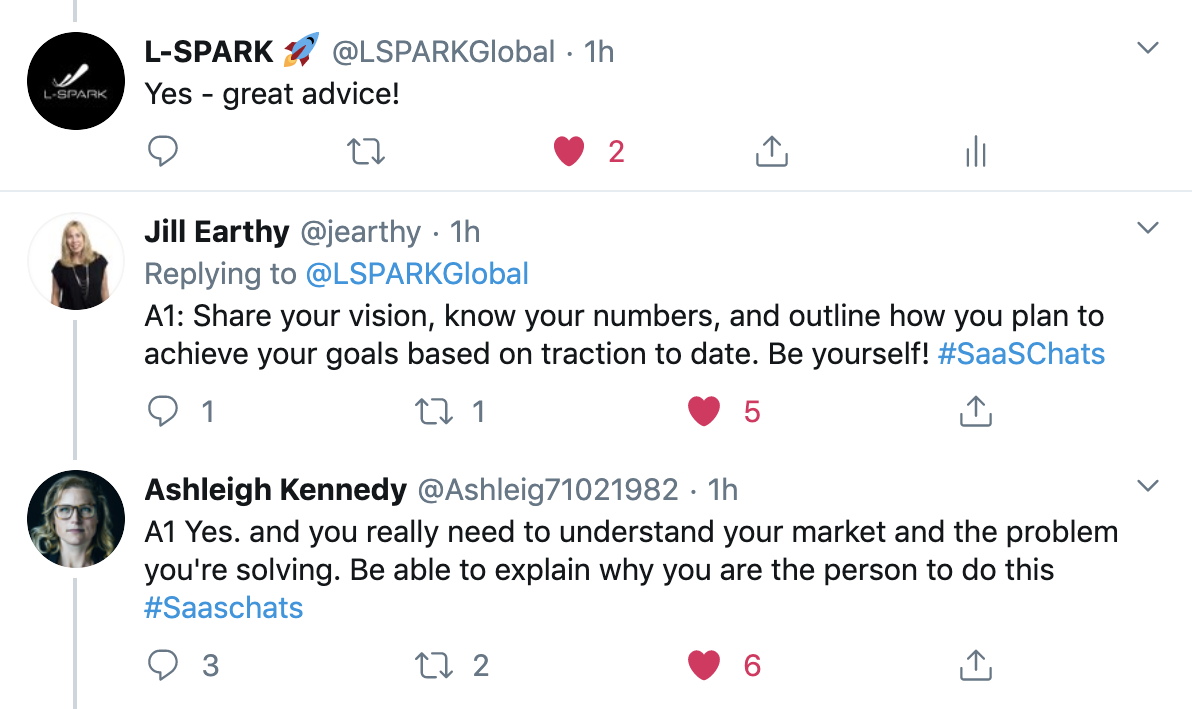 Q2: Before a company starts fundraising, what should they have in place foundationally?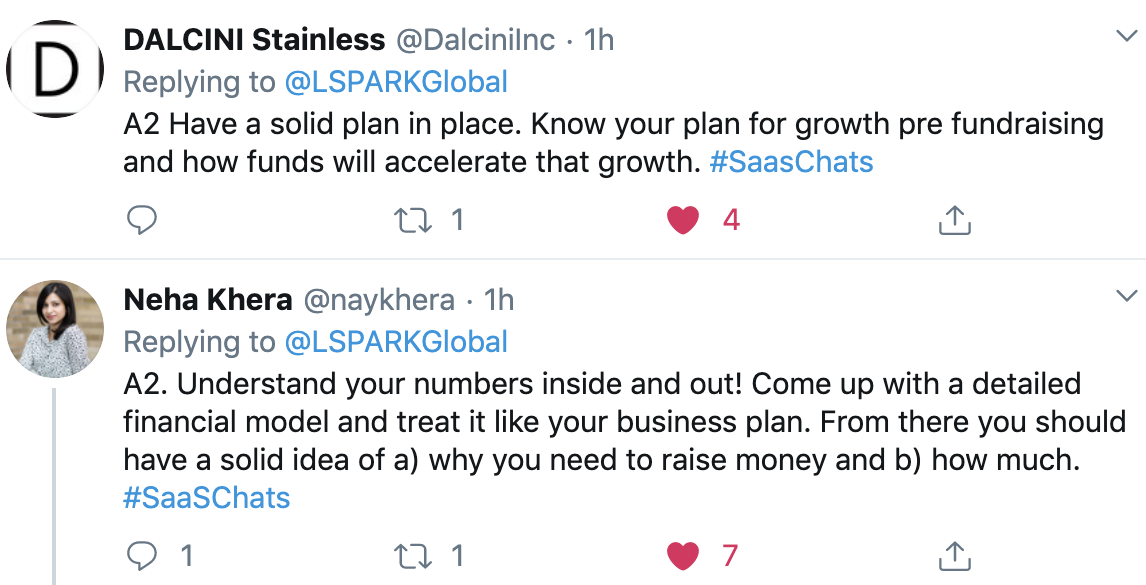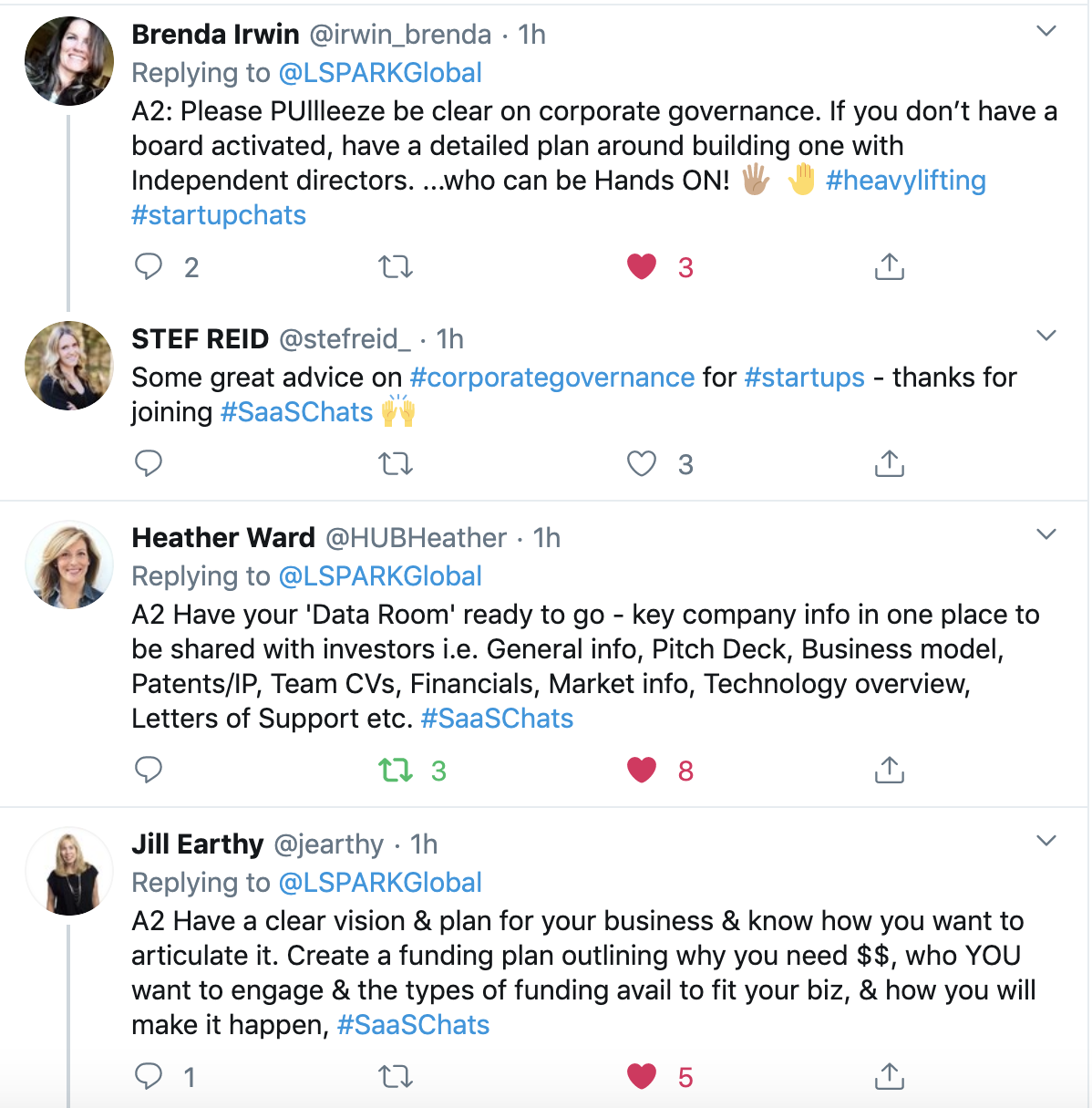 Q3: What are key things a founder should consider to determine if an investor is the right fit for them?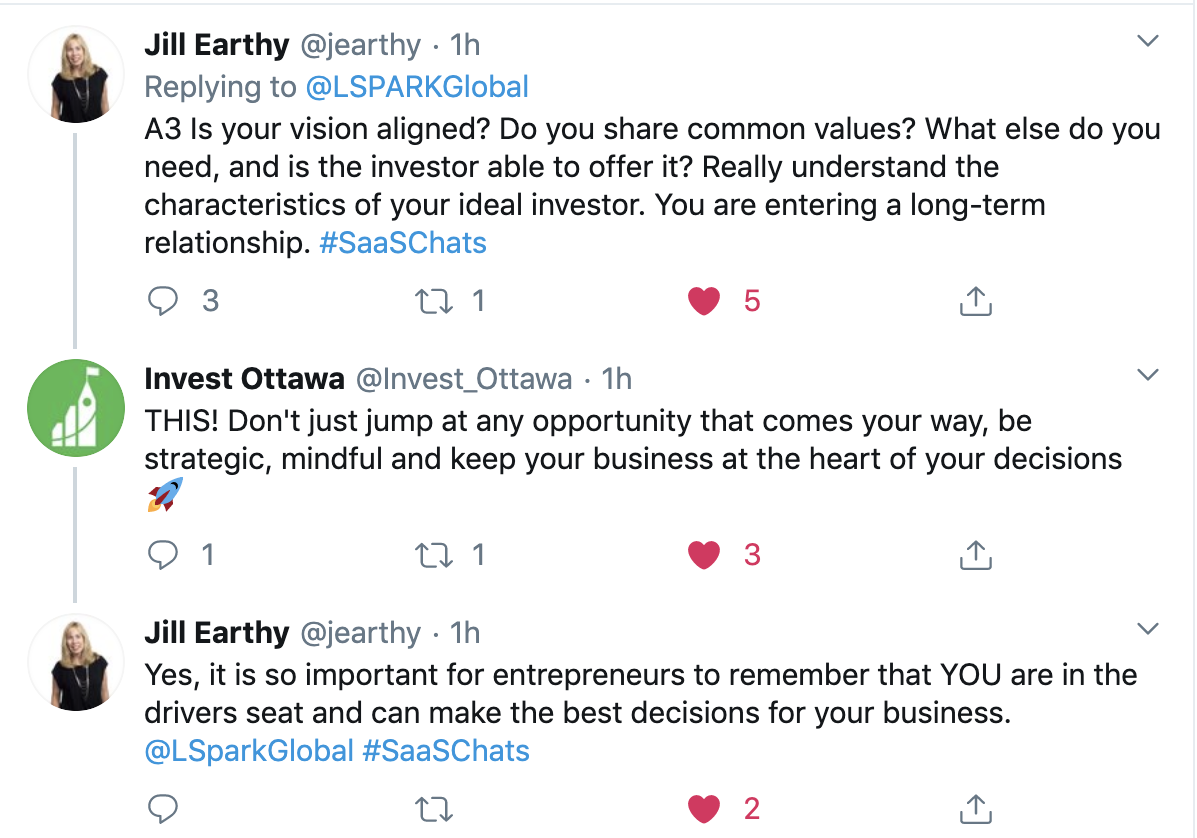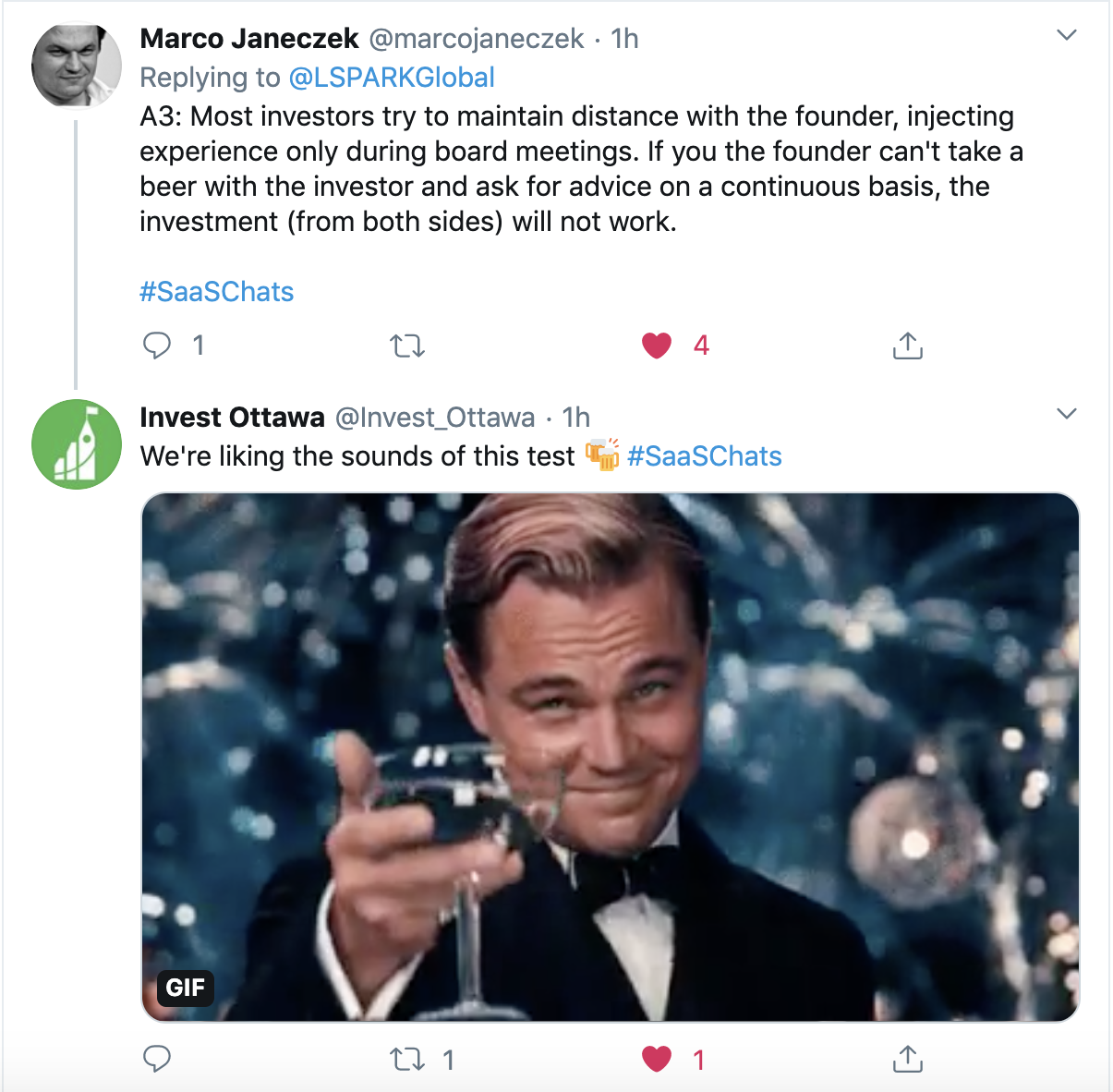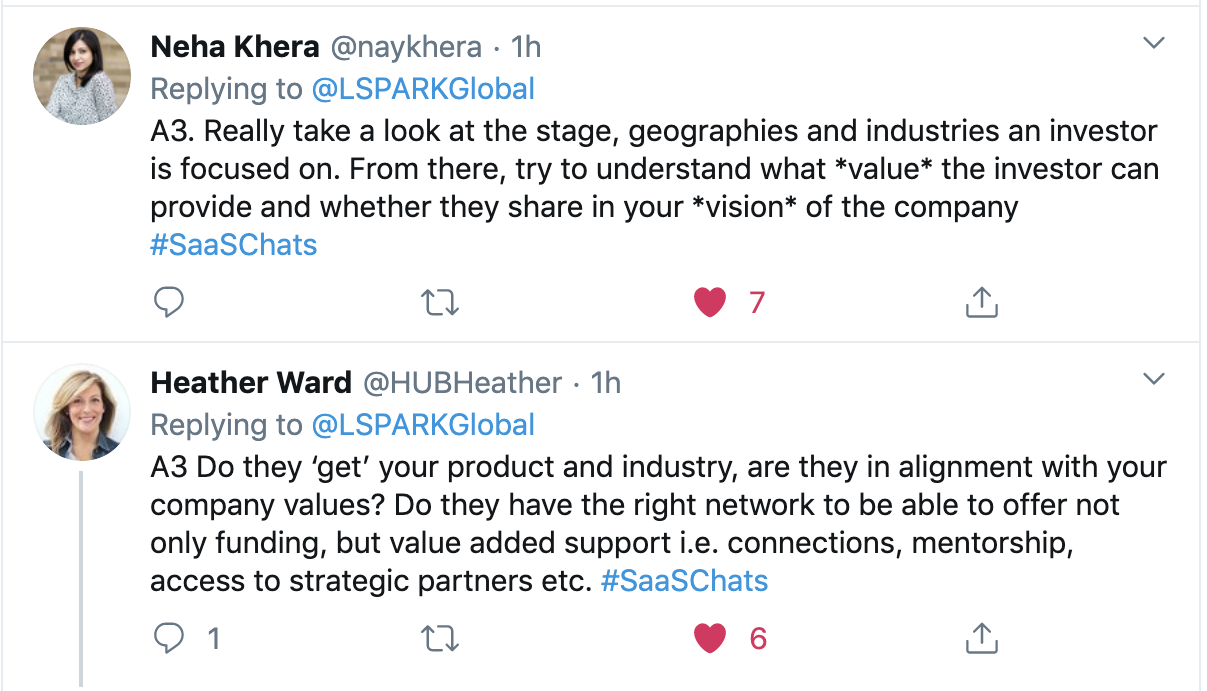 Q4: What opportunities are there for entrepreneurs and founders who are resource-strapped to integrate social impact to their work?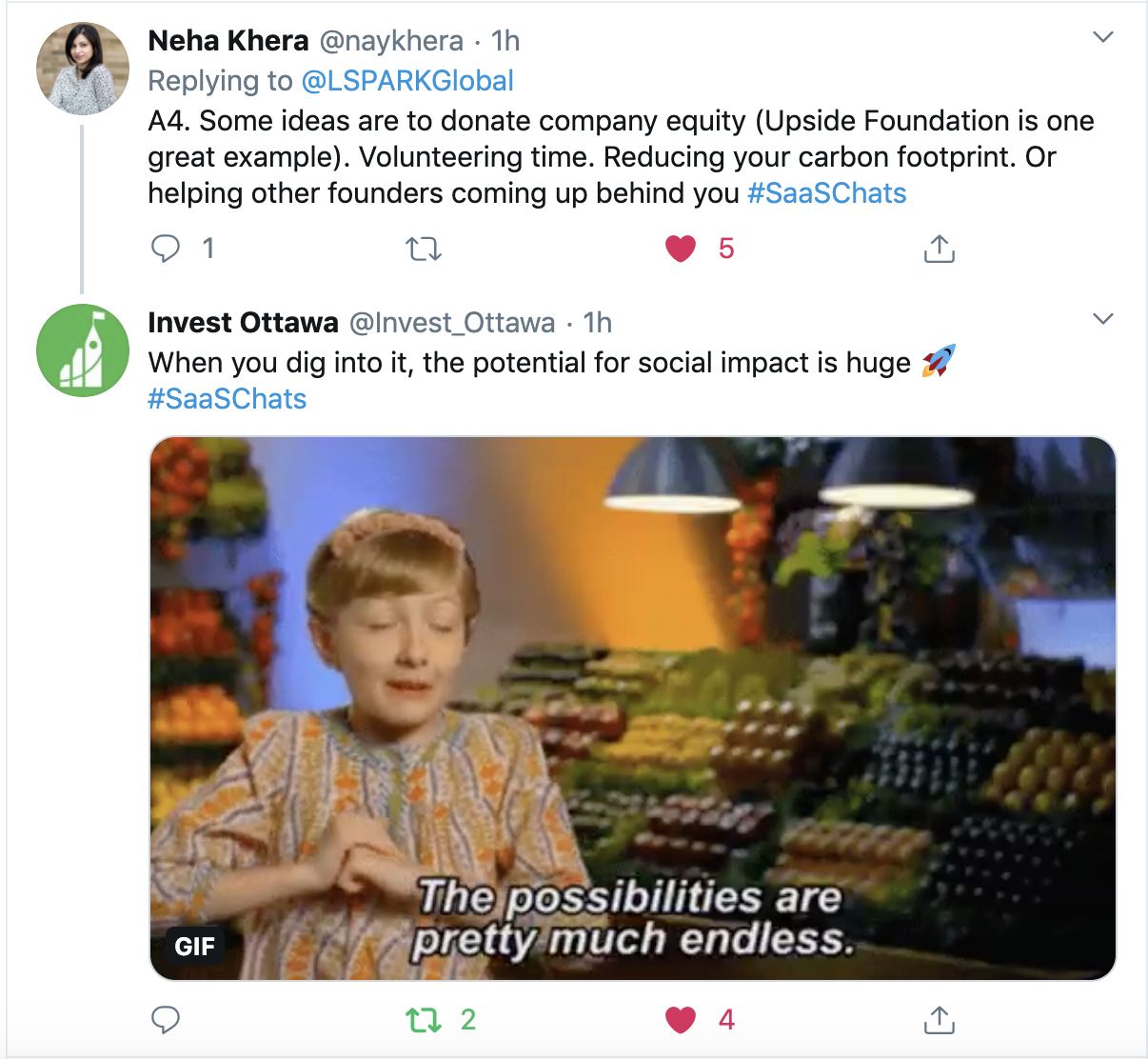 Q5: When is the right time to include a "pay it forward" or "give back" program in your business?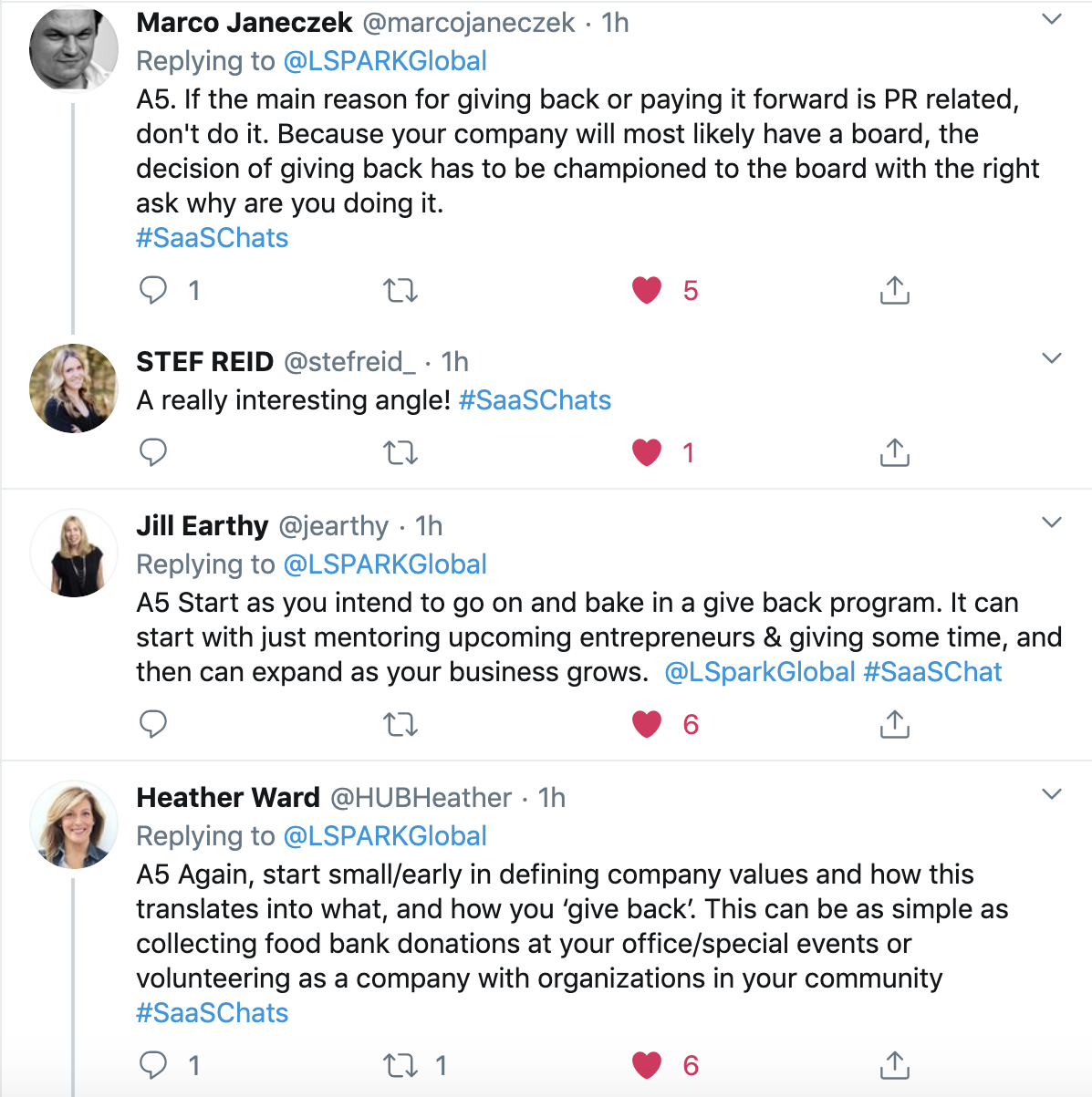 Q6: If my business isn't generating enough profit/revenue to give back, what can I do?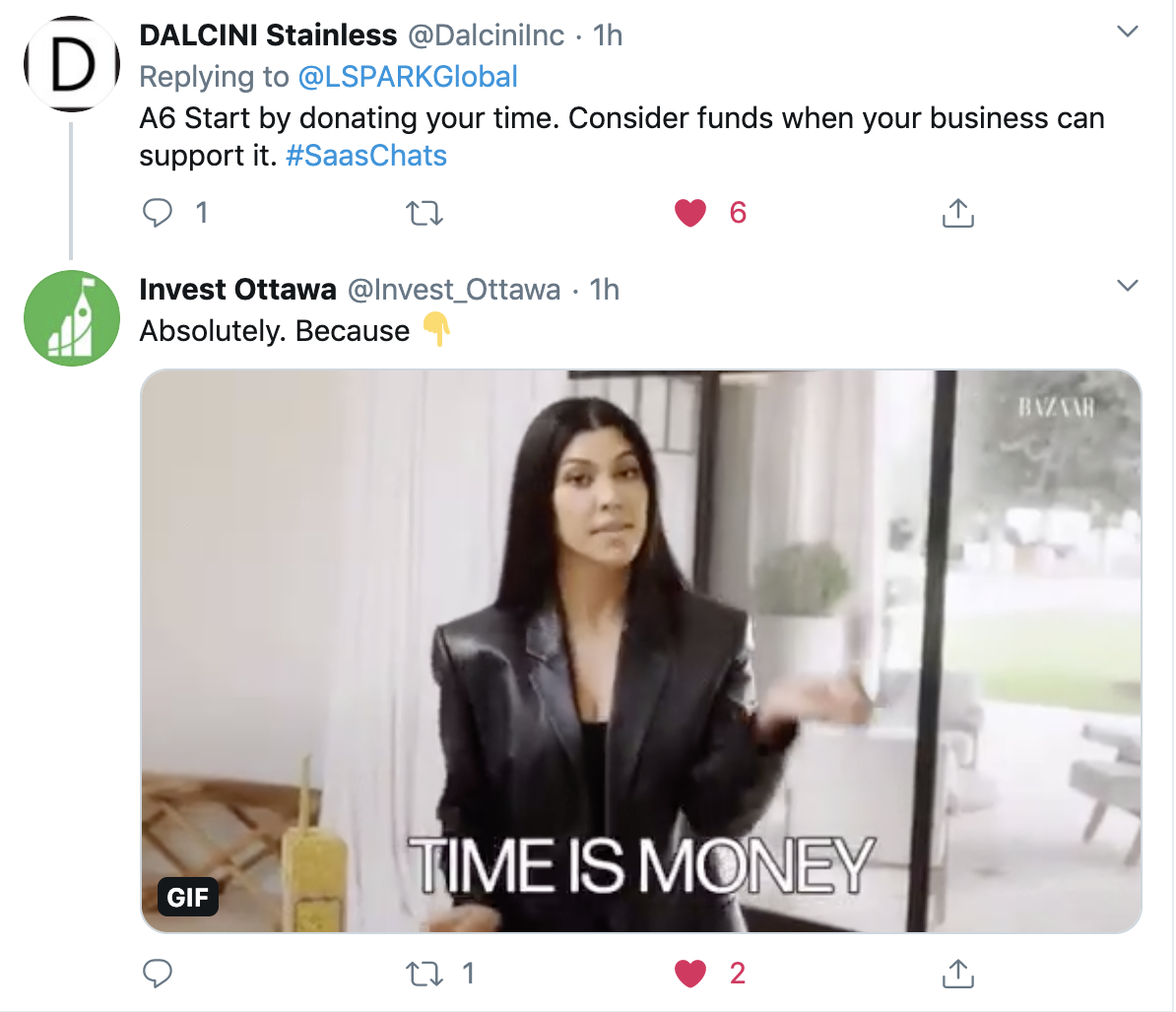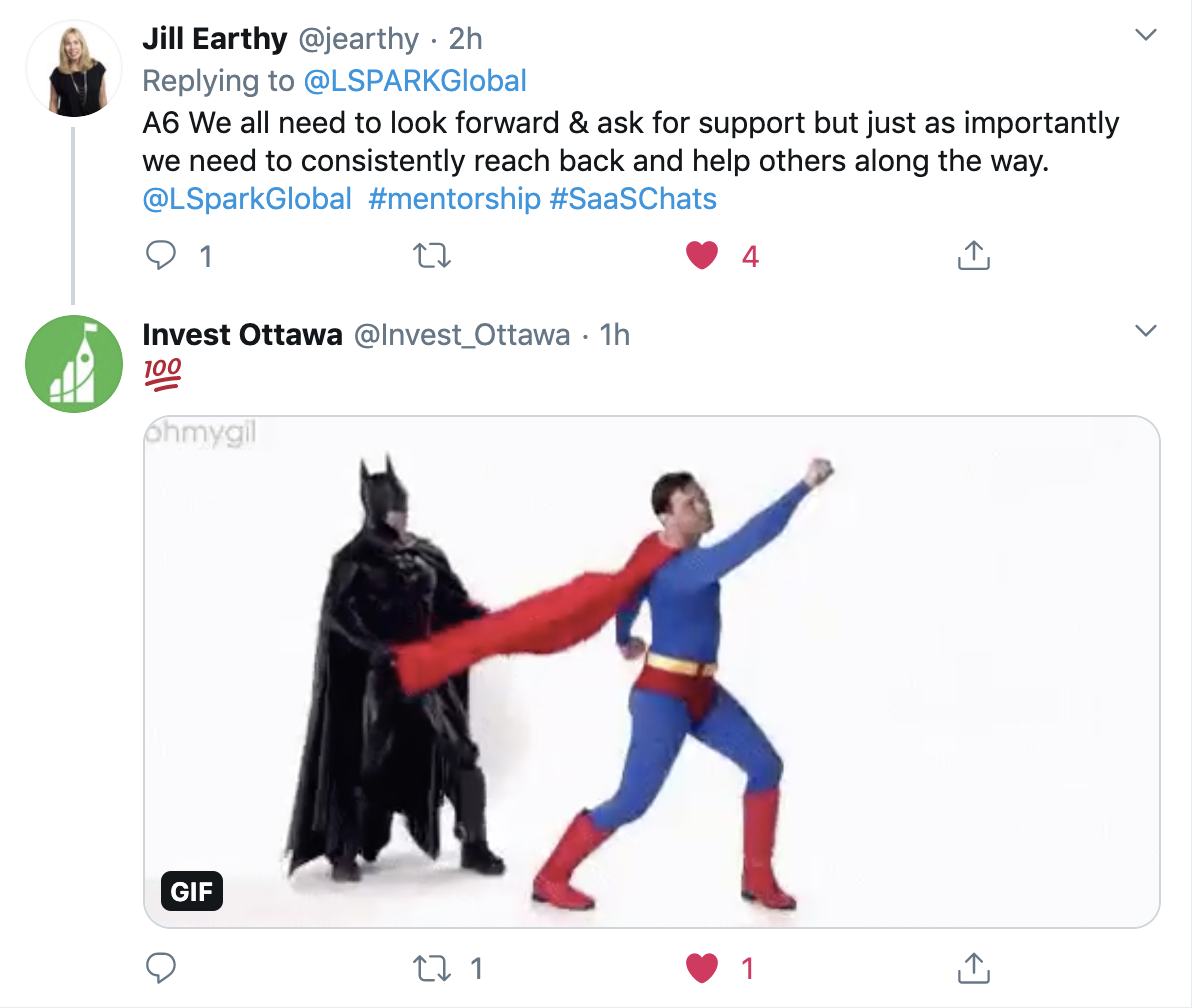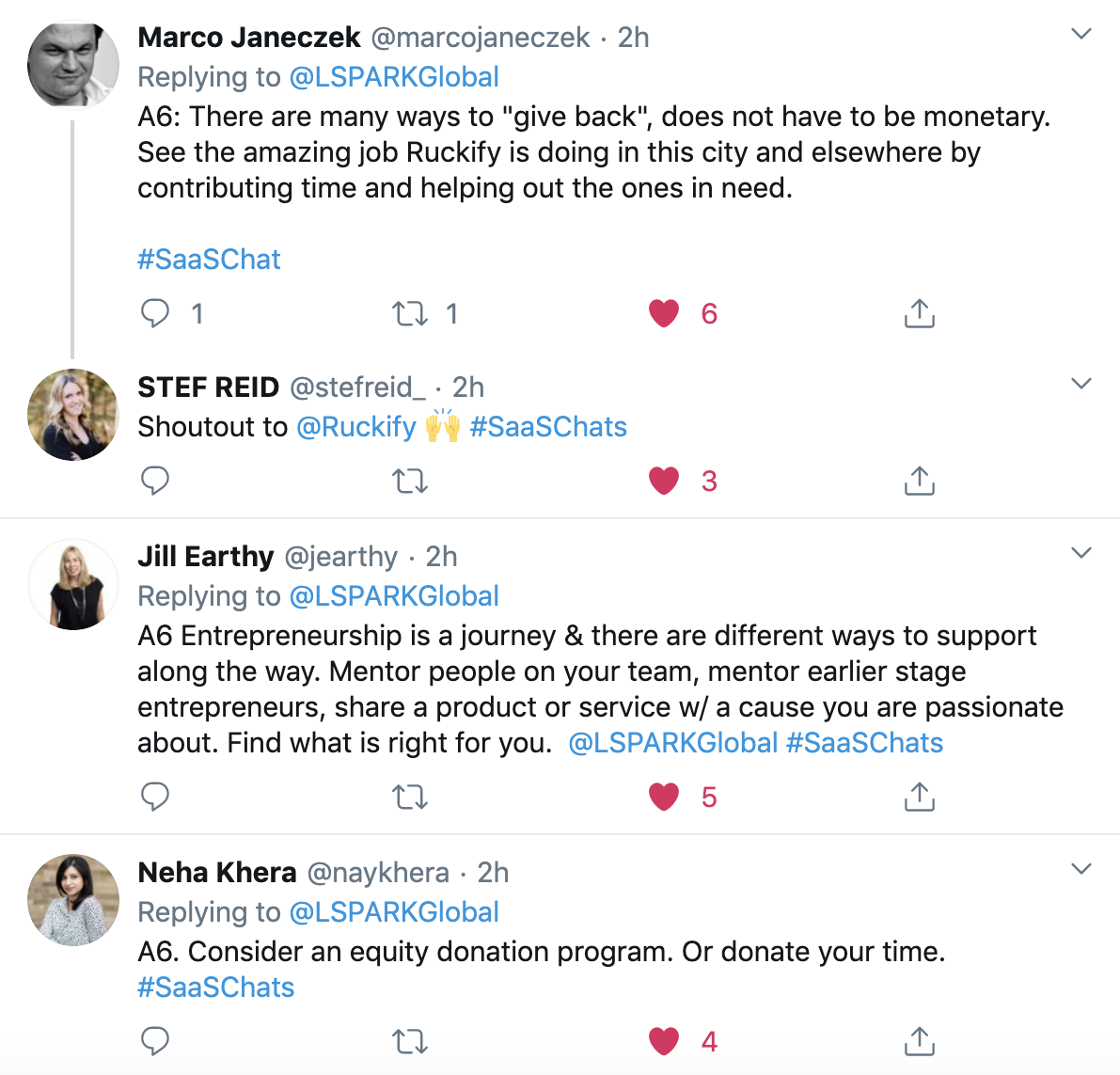 Q7: When pitching investors, what go-to-market metrics should founders include?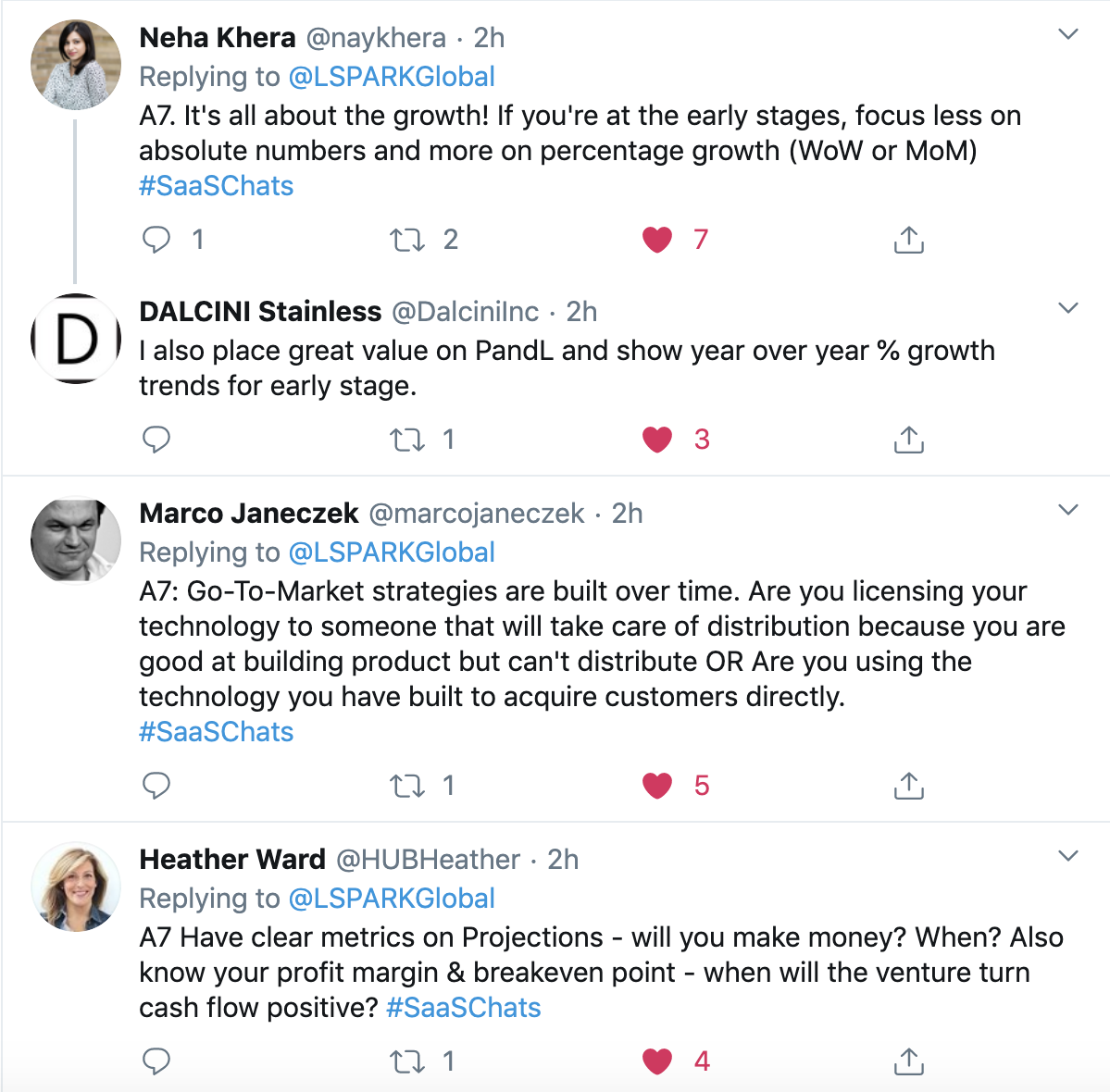 Q8: Research shows that investors ask women different questions than men, and that in turn influences funding decisions. How can we fix this?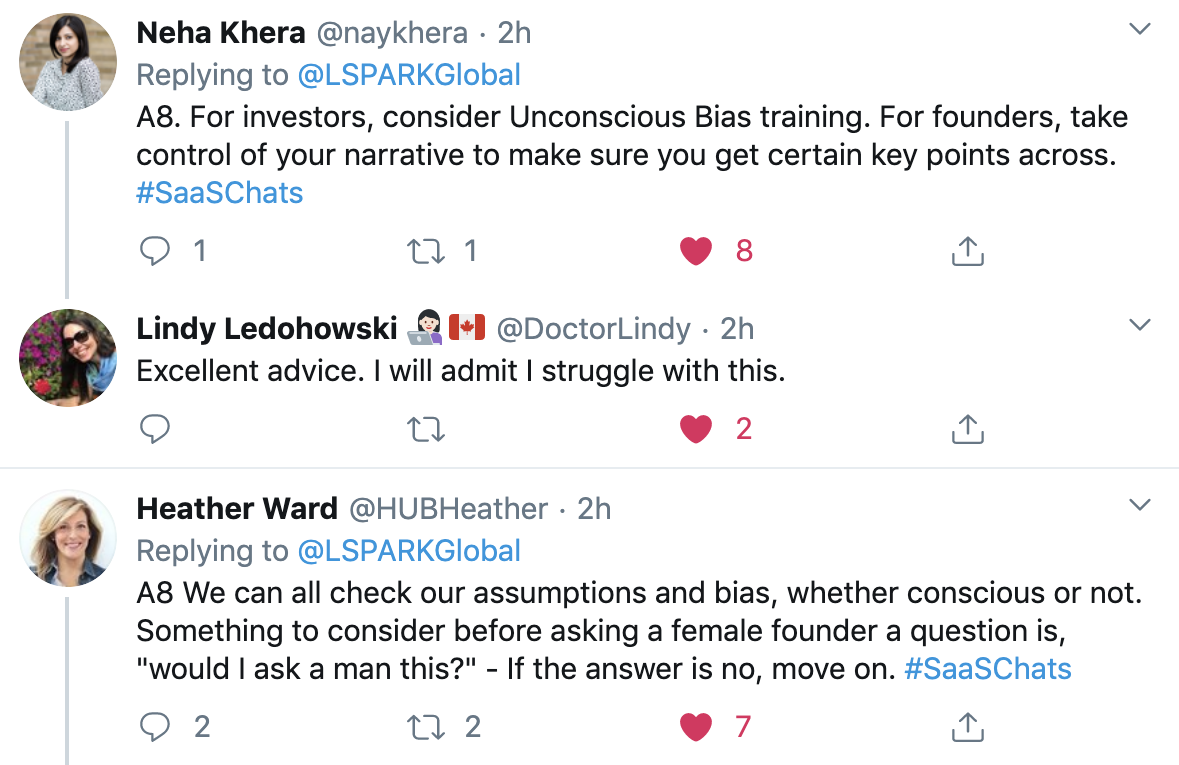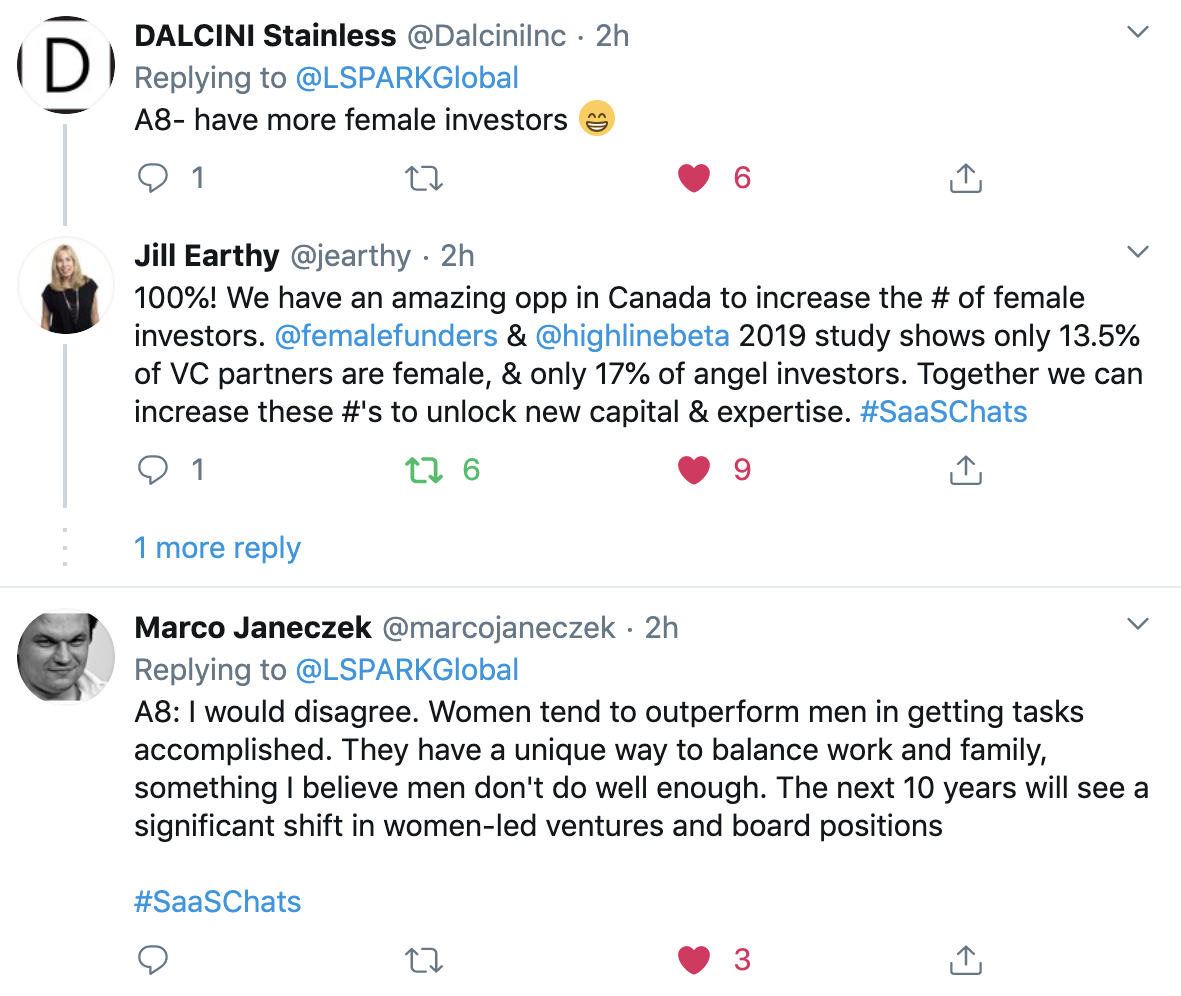 Q9: Can you recommend resources (books, blogs, podcasts) that are useful for founders who are thinking of, or in the process of raising?