#SaaSChats Recap: Accounting and Finance for Startups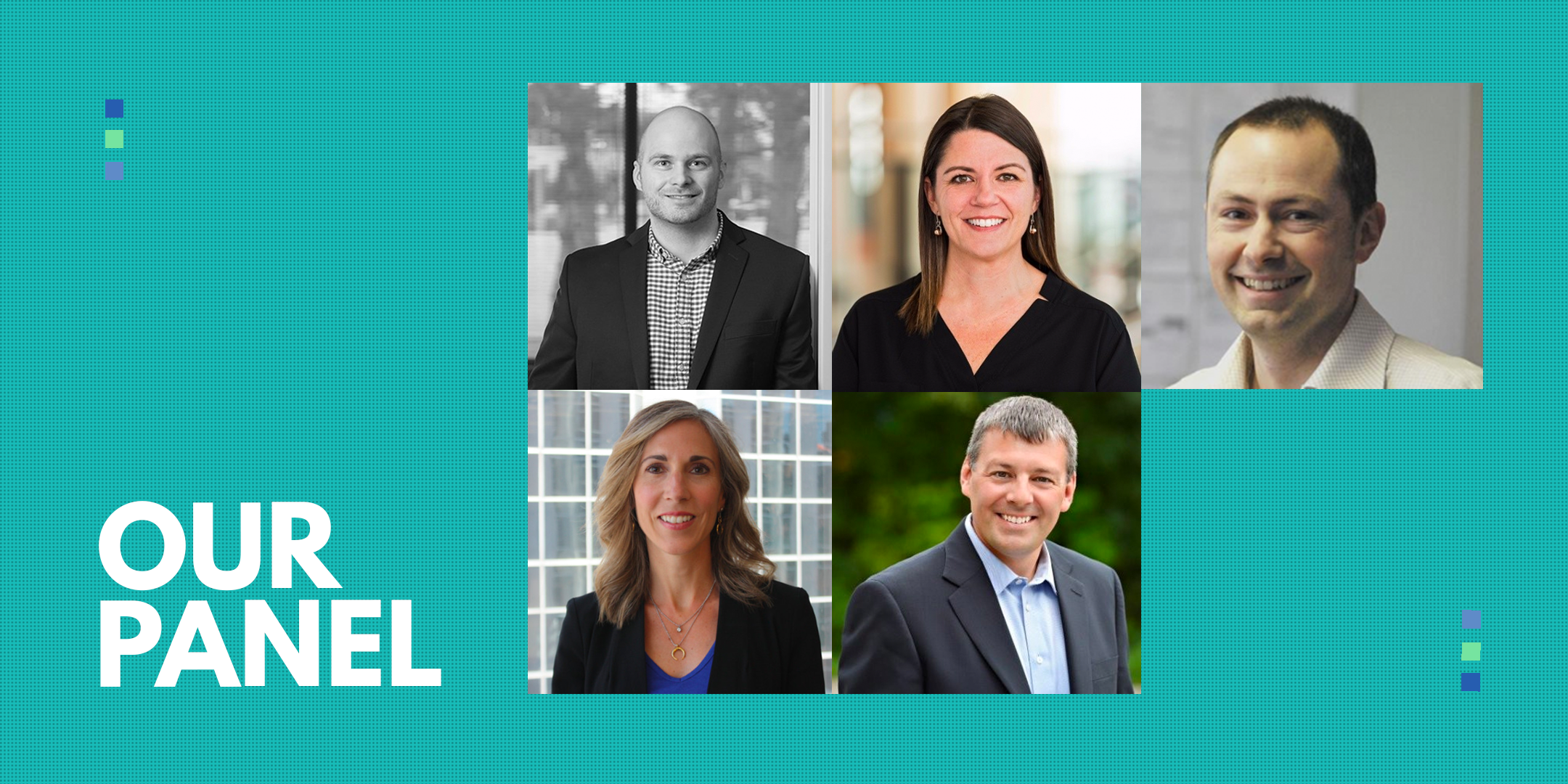 A key differentiator between a successful startup and those that fail is how a founder navigates their finances and accounting.
For many entrepreneurs, finance and accounting takes a backseat in business decisions, with many decisions being made off the cuff. While short-term, agile decision making works for most,  long-term performance can suffer by failing to consider these two key areas.
Last week we held our latest #SaaSChats, a one-hour Twitter chat, where we highlighted financial tips and tricks for founders from the experts who have seen it all.
Meet our panel:
Trevor Kennedy, CPA, CA, Partner, Logan Katz LLP
Sabrina Fitzgerald CPA FEA, National Tech Sector Leader and Managing Partner (National Capital Region), PwC
Susan Richards, FCPA, FCMA, Managing Partner, numbercrunch inc.
Marc Normand, CPA, CA, LPA, Partner, MNP
Allan Wille, Co-Founder and Chief Innovation Officer, Klipfolio
Here's a recap of the questions that were posed during #SaaSChats as well as a few response highlights.
Q1: What are your top 3 financial tips for entrepreneurs launching a startup?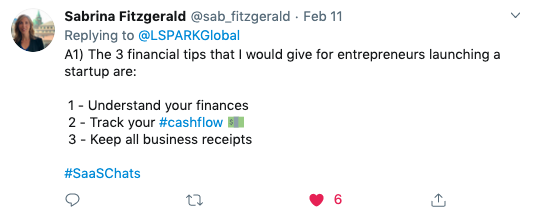 Q2: If I am starting a tech company, do I need a full time accountant right from the start? If not at the start, when should I bring one on?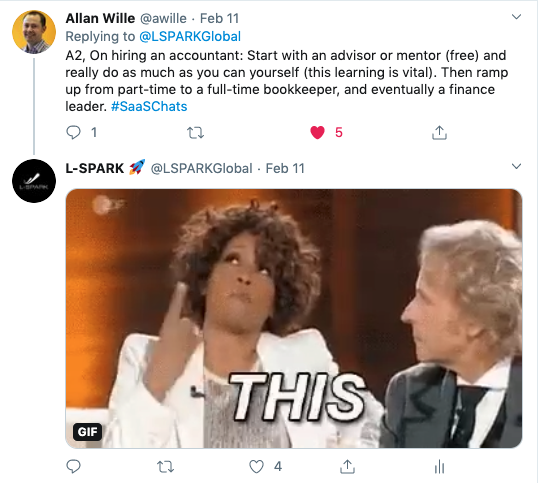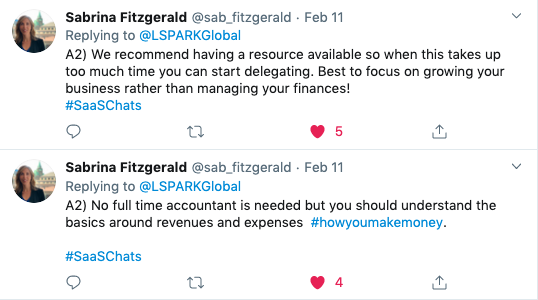 Q3: What are some of the basic accounting controls I should implement to ensure a solid year end?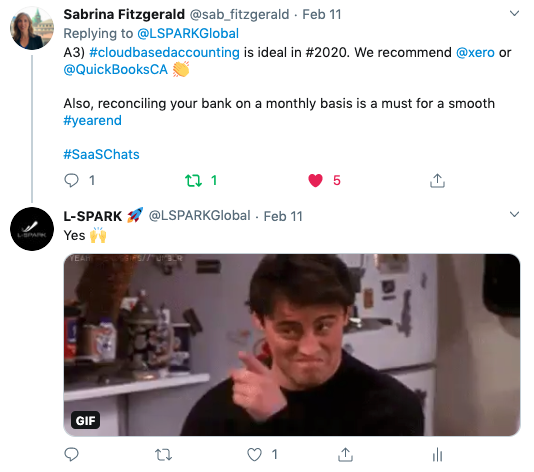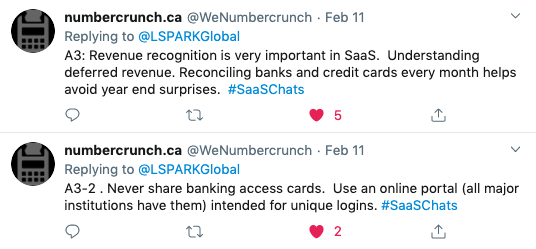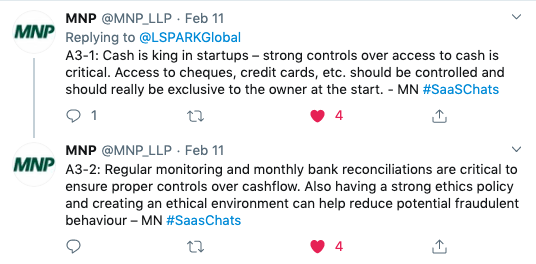 Q4: The CRA seems to be pushing for more startups to take advantage of SR&ED tax credits. Are there new or lesser known items that qualify?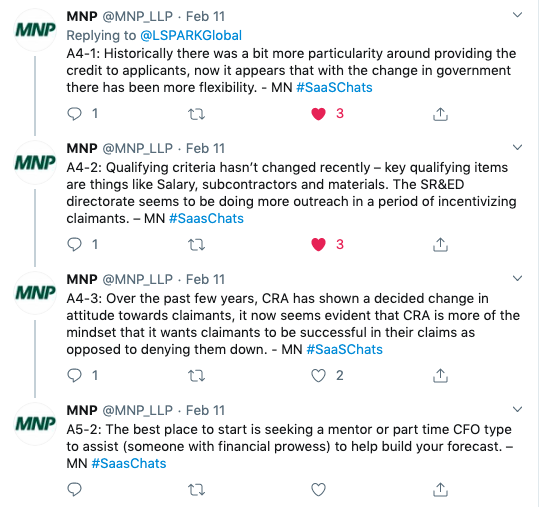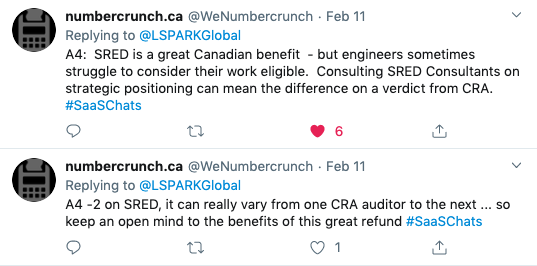 Q5: Let's talk about financial forecasting. Is this a necessary process for founders to go through? Where should they start?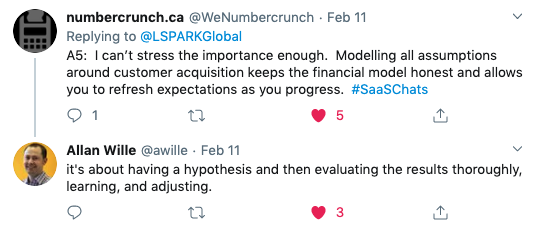 Q6: Do you recommend that founders use cloud-based accounting software? If so, what are some of your favourites?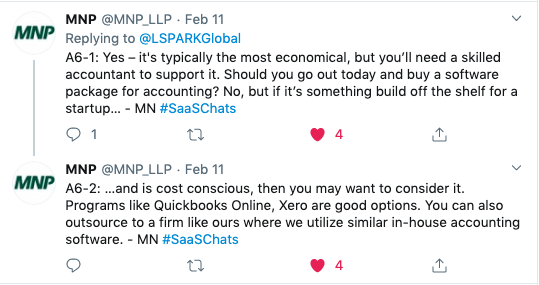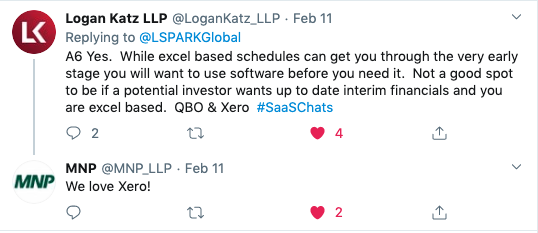 Q7: How can a founder set themselves up for a successful due diligence from a financial perspective?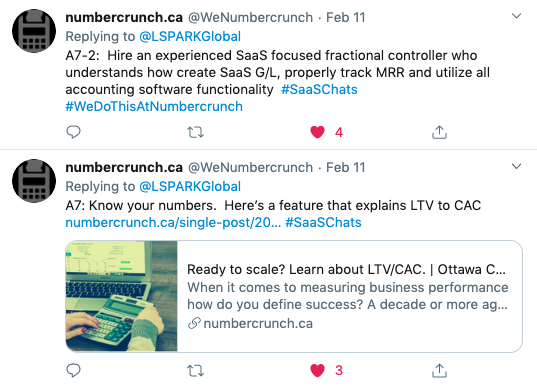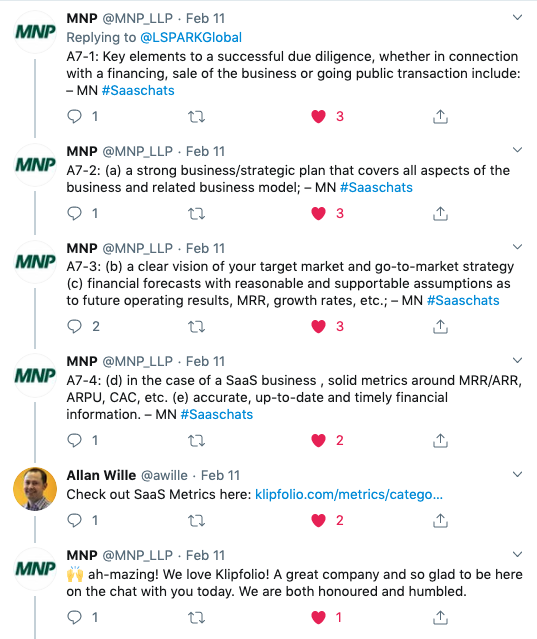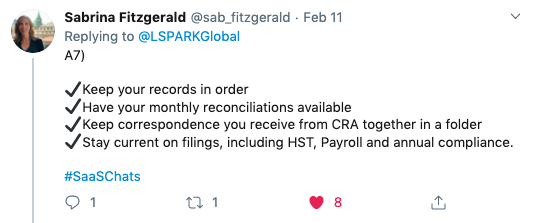 Q8: How do you foresee AI changing how we navigate finance and accounting for startups?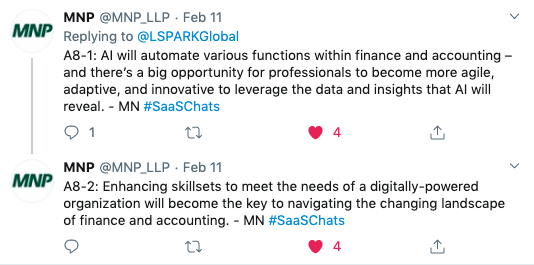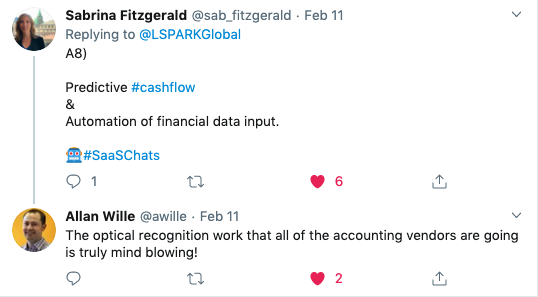 Q9: Are there any books, podcasts, blogs, or other resources you can recommend to founders to help them navigate their business?