Building a High Performing Sales Team for Your Startup: #SaaSChats Recap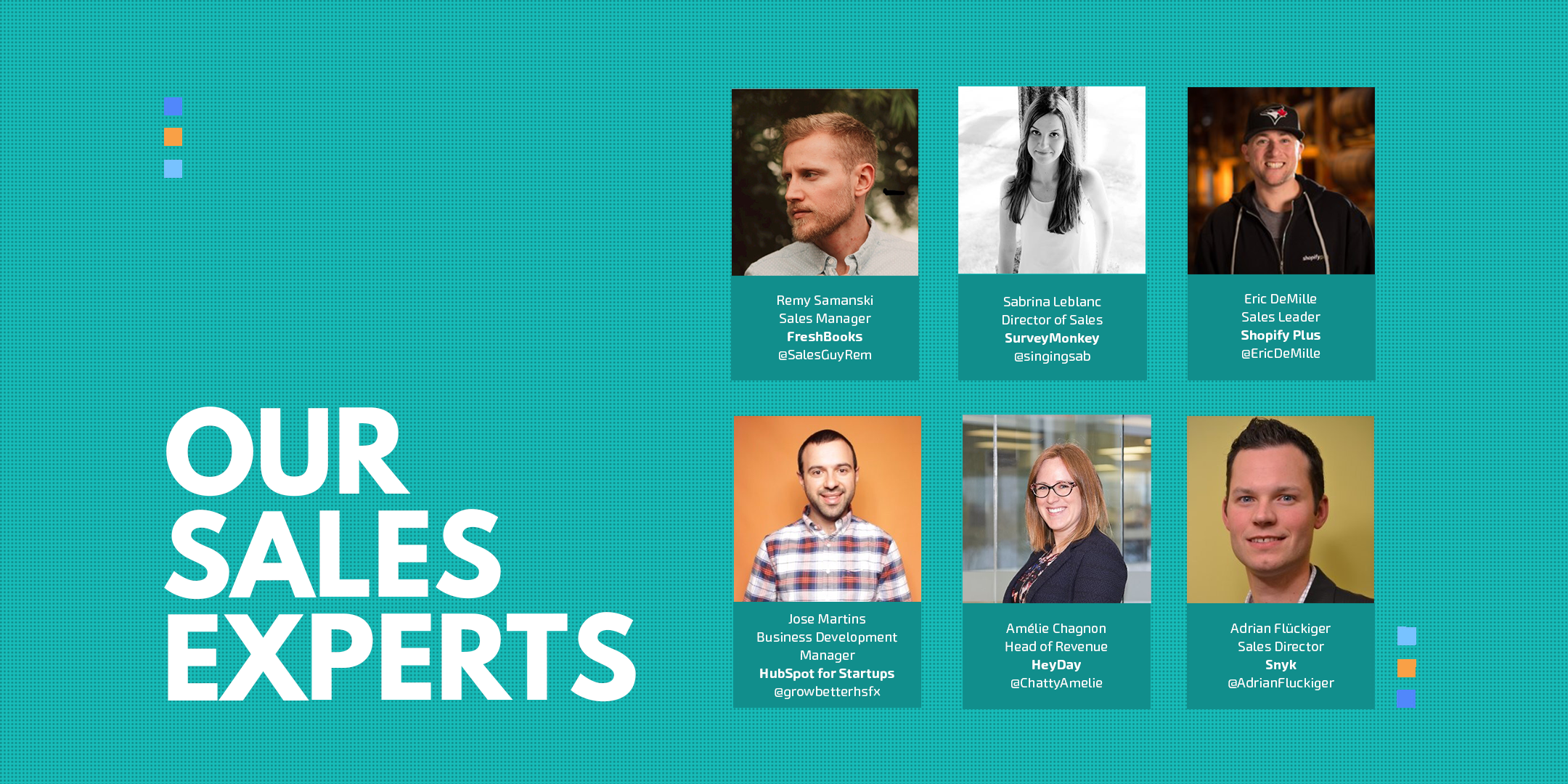 There comes a time when every founder realizes they need to implement a sales team to in order to take their startup to the next level; but building a high-performing sales team isn't easy, especially when you're balancing your need for sales with very limited resources.
This week we held our latest #SaaSChats, a one-hour Twitter chat, where we talked about tips and tricks for building out a high performing sales team for your startup. We dove deep into topics that will help you kick start your sales engine.
Here's a recap of the questions that were posed during #SaaSChats as well as a few response highlights.
Q1: When should you, as a startup, start building out your sales team?




Q2: Should you, as the founder or CEO, do sales for your own company before hiring it out? Why or why not?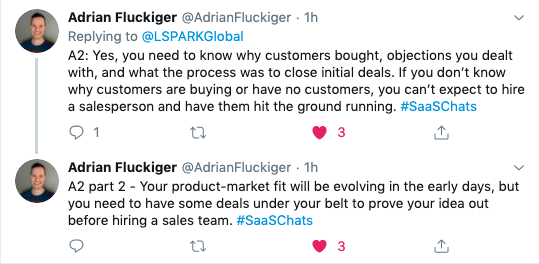 Q3: What do you think of the "sell me this pen" question? What are your go-to questions to help showcase a candidate's skills in an interview?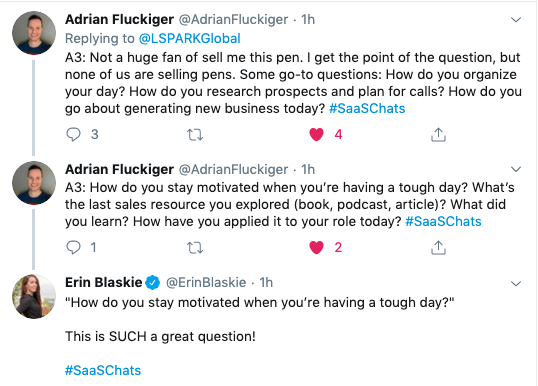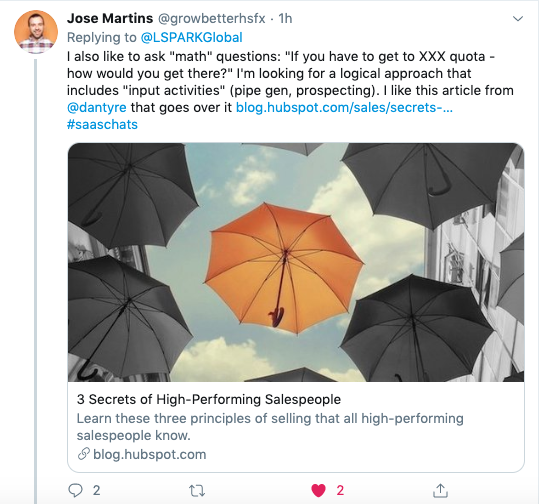 Q4: What should you look for in a sales-oriented team member? What skills or background is useful for them to have?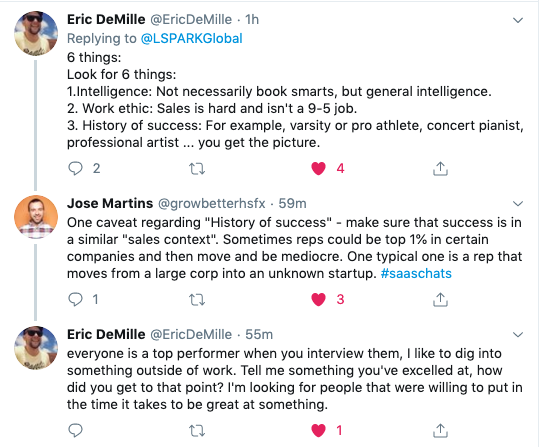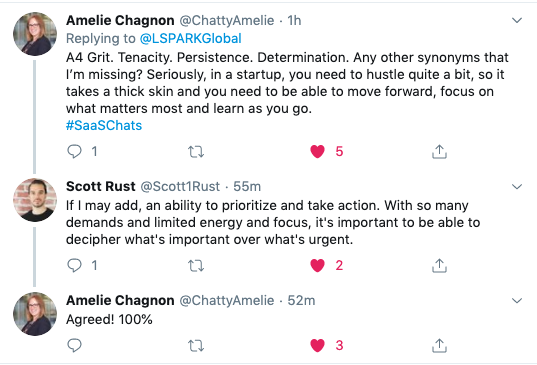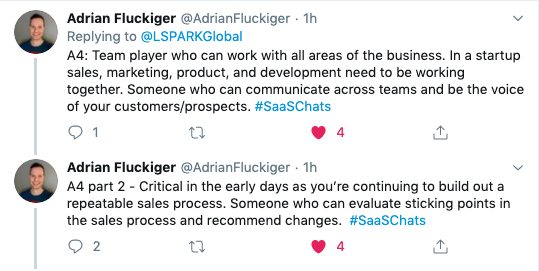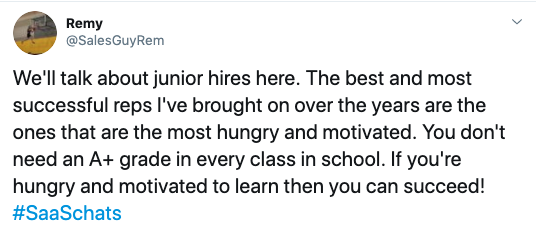 Q5: How do you structure a compensation plan in the early days of building your sales team?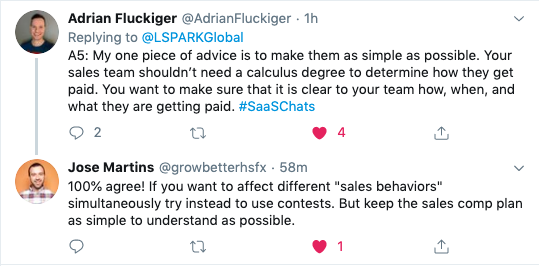 Q6: How do you create friendly competition amongst your sales reps without cannibalizing team culture?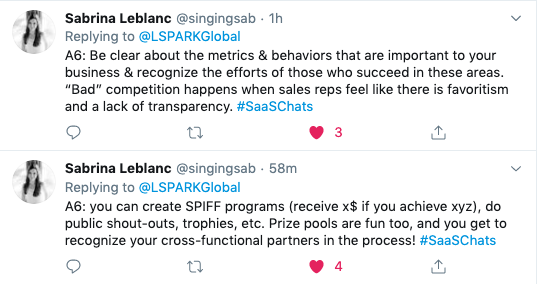 Q7: A good salesperson will know how to qualify a lead — why is this important and what does that look like in your organization?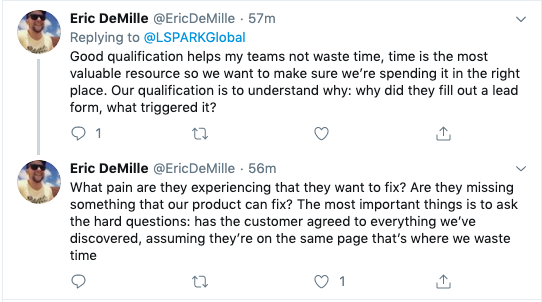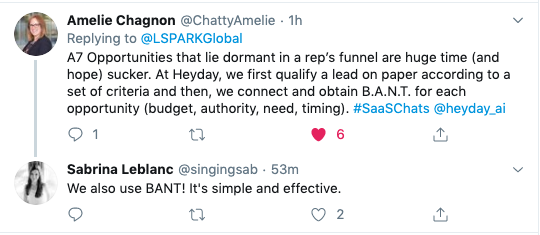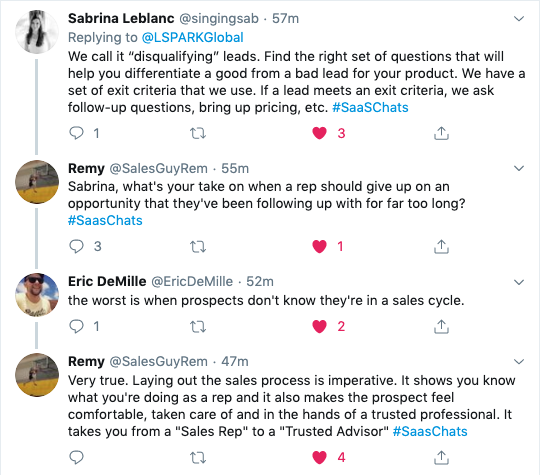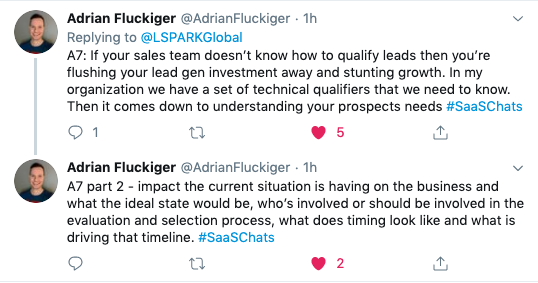 Q8: There are useful metrics that will help your sales team know if they are on track or not — what are those metrics in your company and how has it helped with expectation management?




Q9: What tools are useful to have to help your sales team reach peak performance?