SAAS NORTH Now and other September successes
It seems like just yesterday the pandemic flipped our 2020 plans upside down. Now that we've successfully made it through 2 seasons (what?!) of life in a pandemic, we're absolutely ready to welcome fall and all it has to offer! 
This month has been flying by for the team here at L-SPARK, but not without a few moments to pause and reflect on all of the September successes we've seen!
First on our list of highlights is, without a doubt, SAAS NORTH Now.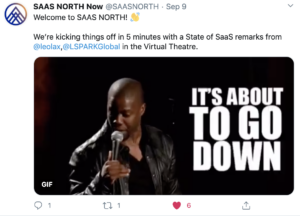 If you were lucky enough to attend SAAS NORTH Now on September 9 & 10, then you know just what a success it was!
It's hard to believe that SAAS NORTH Now came to fruition in just a few months. When COVID struck, the team over at Cube Business Media did not waste any time figuring out their plan for September, and we are so thrilled with how things turned out. Connecting with different members of our community is always a highlight of SAAS NORTH, and this year was no exception. Networking was a huge piece of their event success – they even hosted a happy hour?! Yes.. we were all for it.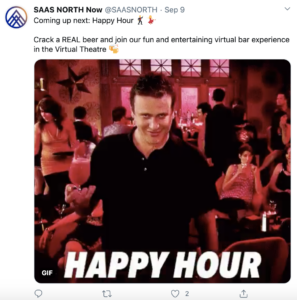 Using the event platform Remo, SAAS NORTH Now was able to closely mimic the look and feel of an in-person venue. Popping from table to table to meet and mingle was certainly a highlight for us. We've missed that feeling of connection, and we've certainly missed bumping in to so many of you at events – so this was a treat for us!
There was no shortage of entertaining & informative content that took place over the two days. With things starting off on a hilarious note during opening remarks from Leo Lax and Aydin Mirzaee, followed by an engaging session from Nathan Latka! Things were off to a great start, and really set the tone for the content to come!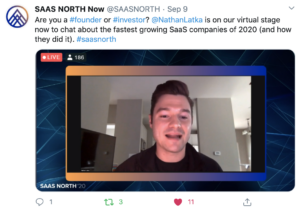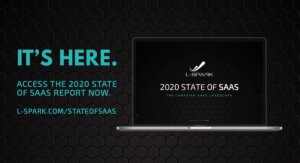 And of course, our very own Leo Lax also presented The State of SaaS Report – so don't forget to check it out! Read more about SAAS NORTH Now here.
Once SAAS NORTH Now came to a close, we quickly changed gears to prepare the final touches for the next event on our radar:
BlackBerry L-SPARK Virtual Demo Day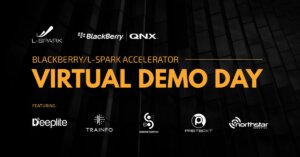 We, much like the team at Cube Business Media, looked to pivot this event virtually as soon as we realized that we'd be in this virtual world for the long haul. We looked at our event platform options and decided to go ahead with hopin.to for this virtual demo day, and we're thrilled with the way things turned out!
Of course, a great Demo Day is only possible with great companies! So a big thank you to our founders for approaching this event with so much enthusiasm:
Read more about the event & pitching companies over on BlackBerry's Blog!
Now, after every great Demo Day comes.. another one!
We're looking ahead to October as our first cohort of Compass North prepares to graduate from the program!
We are so proud of the amazing companies that make up the first cohort of Compass North, and we can't wait to celebrate their success on October 6th.
It's hard to believe that we officially launched this program earlier this year, we celebrated in-person with so many of you. We'll be sure that our virtual showcase does these founders justice in celebrating all that they've accomplished over the last few months.
Summer is officially behind us and September has been off to an amazing start. We're looking forward to the months to come here at L-SPARK!