Managing a startup is no easy feat. Whether you're just starting out or well on your way, the challenge remains the same: how do we go further? How do we take our startup to the next level?
The L-SPARK startup accelerator in Vancouver might be just what you need. It's time to maximize your potential.
The Startup Environment in Vancouver
As one of StartupBlink's top 50 ecosystems, Vancouver remains a primary hub for tech entrepreneurs. There are hundreds of startups headquartered in the area, many specializing in SaaS, AI, IoT, and cloud computing – and that's just the beginning.
The west coast is thriving with innovation and the time has come to make your mark. Build smarter and grow faster with L-SPARK.
How L-SPARK
Can Help
L-SPARK is a high touch, low volume program, meaning we work with only the best of the best Canadian startups each year. We match you with a dedicated C-Suite mentor who works with you on a weekly basis to challenge you to perfect product-market fit, drive sales, refine your marketing strategy, and ultimately get you pitch ready.
As an embedded member of your team, your mentor along with the L-SPARK team will be there every step of the way, sharing invaluable insights and introduce you to potential investors and VCs.
L-Spark Startup Accelerator Programs in Vancouver Include:
Innovate Today. Savour Tomorrow.
Join over 75 Canadian startups who have turned to the L-SPARK Accelerator taking their companies to thrilling new heights. Contact our team today if you think L-SPARK is the right fit for your startup.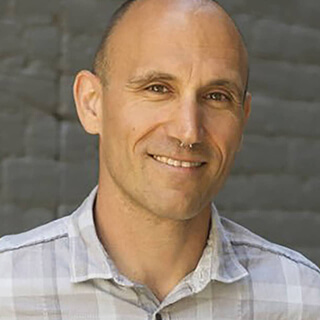 Hear from one of our west coast founders!
Meet Shawn Schaerer, Founder of Northstar Robotics
L-SPARK mentors are sharp! The SaaS program is like an MBA on the spot, applied on your business. You will learn to automatize not just your product, but your scale up, your sales etc. More importantly, you will learn how to be a good leader.
Great advice from warm and highly experienced mentors - they help us see what we don't see and connect us with incredibly useful resources.
L-SPARK was a game changer for Heyday. An amazing team, great mentors, awesome program.
Frequently Asked Questions
Yes! L-SPARK has offered a remote component to our programs even before COVID times. We are happy to conduct your weekly operations meetings via Zoom.
Typically, we host three to four in-person events throughout the duration of the program. These events are opportunities for our founders to pitch to investors and include Cottage Pitchfest, SaaS Showcase, and investor pitch days. 
Due to the uncertainty in the world, we continue to make decisions based on community guidelines. Therefore, we have been hosting these annual events virtually or with a hybrid format so that all participants feel comfortable.
There is no cash required to be a part of the SaaS Accelerator program. L-SPARK takes a 3% equity stake in startups that reach a minimum fundraising target of $100K during the six-month program and/or the trailing 12 months.
Once we receive your application, the L-SPARK team will review and notify you if you've been shortlisted to participate in our Bootcamp. This aims to get you and your team prepared to pitch at our Selection Day. We will work with you to refine your pitch and deck so that you are prepared to put your best foot forward.
All companies who participate in the Bootcamp will pitch to a Selection Committee made up of investors and partners on Selection Day for their chance to earn a spot in the six-month Accelerator program itself. This committee will help us determine who is selected to participate.
The L-SPARK Accelerator program is intensive. Consistent participation in weekly operations meetings is vital in order to keep track of and meet milestones. We expect startups to be fully engaged in the meetings with their mentor, as well as to participate in workshops and pitch events.