The Montreal startup ecosystem is full of innovative companies looking to scale. At L-SPARK, we match entrepreneurs with expert mentors that align with your needs to accelerate your long-term success.
L-SPARK's expert mentors will help you grow your Montreal-based startup through weekly strategy sessions, intensive pitch prep, and intros to the investor community and key industry stakeholders.
If you are a Montreal-based startup and driven to take your vision to the next level, we want to meet you. Join our alumni network of Montreal startup companies, and 70+ entrepreneurs who collectively have raised $97M+ in follow-on funding.
Montreal's Startup Scene
Similar to the city's unique culture and community, the Montreal tech scene is nothing short of vibrant.
The beauty of Montreal is that it is big enough to be home to innovative, promising startups as well as large-scale tech events like Startupfest, but small enough to hold onto the charm that makes this city so special.
The L-SPARK Effect
At L-SPARK, our founders come first. That's why we work to pair you with the best mentor possible to guide you through the program roadmap. This intensive embedded mentorship component is unique to L-SPARK and is proven to take your startup to the next level.
They will challenge you to perfect product-market-fit, define your sales channels, grow revenue, and so much more. Together, you'll formulate a game plan that takes your startup to the next level – and they'll be there every step of the way for support and advice.
What happens after that is magic.
A program for everyone
L-SPARK offers a startup accelerator program for everyone, no matter what industry you are in.
Our programs are designed for startup growth, made possible by intensive mentorship and exclusive access to our network of top investors, expert advisors, talent and prospective partners and customers.
Find out which program is right for you: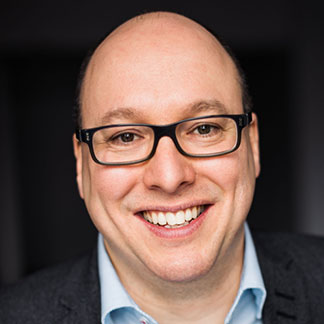 Hear from one of our Montreal-based founders!
Meet Steve Desjarlais , CEO + Co-Founder of Heyday.ai
L-SPARK mentors are sharp! The SaaS program is like an MBA on the spot, applied on your business. You will learn to automatize not just your product, but your scale up, your sales etc. More importantly, you will learn how to be a good leader.
Frequently Asked Questions
Our program is available virtually and no travel is required. However, there will be more opportunities for travel as it becomes safer to do so. That said, it is not a requirement in order to participate in the program.
As restrictions and circumstances permit, we will begin to host more in-person events. These are great opportunities for founders to meet and pitch to investors, so we do encourage attending whenever possible. That said, safety and adhering to public health restrictions remain our top priorities!
There is no upfront fee to participate in the L-SPARK Accelerator. However,  we do take a 3% equity stake in our startups if they raise $100K during the six-month program and/or the 12 months following the end of your time in the program.
All applications are diligently reviewed by our team. From there, select companies will be shortlisted to participate in our Bootcamp. All Bootcamp companies then have the chance to pitch to a Selection Committee made up of investors, partners, and the L-SPARK team itself.
Companies selected by the committee will then be accepted into the six-month accelerator program.
The L-SPARK team pairs you with an expert mentor that fits the needs of the startup with suitable skills and experience. We work closely with your team and our mentors to ensure we find the absolute best fit for the best results!