accelerator
:
How to Market and Promote Your ICO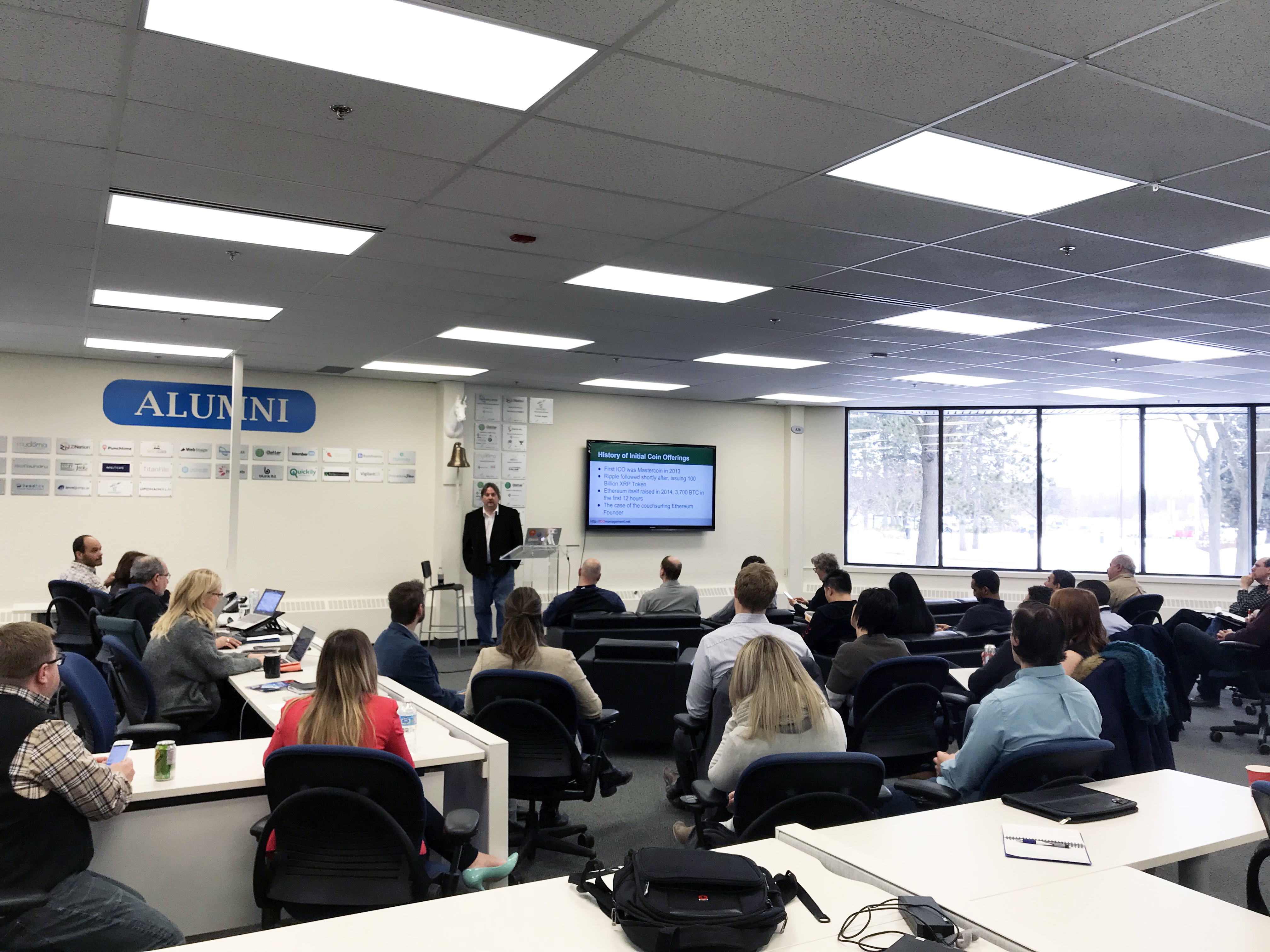 We invited Jordan St Jacques of Digitera out to speak at one of our Community Co-Working Days on the topic of ICOs (initial coin offerings) and how to market and promote them successfully.
Here are a few of the key takeaways from Jordan's talk:
In 2017, there was over $3.8 Billion USD raised in ICOs. Filecoin is the biggest thus far at over $300M USD. Kik is one of the more prominent ICOs.
An ICO is unregulated (for now) fundraising through cryptocurrency. Other terms are "Token Sale" or "Crowdsale." It's generally non-dilatable funding and often sold as right of ownership or royalties to a project instead of a company.
Jordan believes that there are a number of "bad actors" out there right now because the creation of the actual ICO Token can be "piggy-backed" off of the Ethereum blockchain.
One of the best ways you can draw more interest to your ICO? Research the whales (those with cryptocurrency in their wallets already). Jordan recommends having an WRD (Whale Relations Department) to help you with this process.
There was so much more covered during Jordan's talk so we have included his slide deck below. If you have any questions regarding the slides, be sure to ping Jordan on Twitter @mydigitera and tag us, too!
accelerator, block chain, blockchain, crypto currency, cryptocurrency, ICO, initial coin offering, Jordan St Jacques, L-SPARK, start up, startup, tech, technology