Mobile Software Developer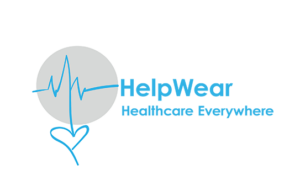 Background 
HelpWear is striving to achieve better at-home healthcare by developing affordable and accessible products for patients all around the world. HelpWear is currently developing HeartWatch, a continuous wearable heart monitoring system with an embedded emergency contact system for further prevention and better treatment of heart-related illness. Since its founding in the summer of 2015 in Ryerson University's Basecamp program, HelpWear has grown to operate in Ryerson University's Zone network, the University of British Columbia through CDL West, the Y-Combinator Accelerator program, and the Waterloo region. 
Key Roles 
Lead development of the HelpWear Android App 

Direct involvement in the software development for the HeartWatch system

Developing new features that meet clinical and market requirements

Code review and repository management 

Working together with UX designers in building out usable and accessible UI

Working closely on our bluetooth device integration with the app 

Finding innovative methods to improve the overall usability of HelpWear's system

General understanding of software development processes as well as tools to power day to day operations to ship the application 
Required Experience 
2 Years in Android Development 

1+ Years in Computer/Software Engineering or Software Developer experience

Previous experience working with embedded systems/devices via bluetooth 
Preferences 
Worked with bluetooth device integration with android 
Job Description 
A viable candidate will contribute to development, reiteration, and testing of critical software for the HeartWatch system. This can include any part of the stack ranging from the mobile app all the way to the cloud computing system. This position may require skillsets that include backend design, server-side support, and data formatting to ensure ease of use for healthcare professionals. Additionally, an understanding of user interfaces and front-end to develop content/features would be a key asset. 
The Mobile Software Developer is responsible for the development of software at any level of the stack. The candidate will also be a core member of the design and engineering team, where they will help address problems in both areas. On the job, candidates will get a chance to work with the founders, other project leads and support building the software team. 
Product Description 
HelpWear builds the HeartWatch – a continuous, clinical-grade ECG monitor worn on a patient's bicep. In addition to novel hardware, the HeartWatch has several layers of software (smartphone app, desktop software, and cloud computing). Selected candidates would be working with the mobile app software ranging from anywhere directly with finding ways to improve data transfer through the app or developing new features to improve the system's performance.