L-SPARK Marketing Manager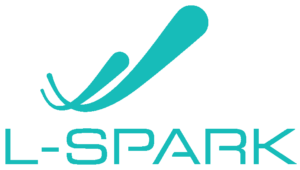 L-SPARK Overview
L-SPARK is an Ottawa based accelerator that is the destination for Canada's startup and tech ecosystem to learn, share, plan, execute, measure, adjust, scale and succeed.
We deliver results through intensive mentorship and access to our network of top investors, expert advisors and prospective partners and customers. To date, our alumni companies have raised over $115M in total funding. In 2021, 6 of our alumni companies had an exit.
L-SPARK runs a number of start-up accelerator programs and corporate sponsored accelerator programs over the course of a year:
SaaS

Autonomous Vehicle/Connected Car

Compass North (female founder/executive accelerator)

MedTech

SecureIoT
What we are looking for: 
We're searching for a creative and outgoing Marketing Manager who is passionate about startups; loves connecting with people; enjoys organizing events and creating high-value experiences; and nerds out on digital marketing – SEO, ads, social media, and content. Reporting to our Director of Marketing, you'll work to help execute inbound marketing strategies that are dynamic, engaging and fun!
The successful candidate will have a proven digital marketing background, ideally having worked in the start-up world. 
Roles, responsibilities, and ideal characteristics of the successful candidate include:
Develop and execute an engaging and meaningful content strategy aligned with our SEO strategy as well as short-term and long-term marketing targets

Own our social media editorial calendar and create/curate content to share with our network of entrepreneurs, investors and startup ecosystem community 

Keep track of key social media metrics to monitor growth and engagement

Ensure the website is up-to-date at all times, work with the Director of Marketing to strategize on web design and ongoing website management

Use Salesforce + Pardot to track inbound leads, assist in building inbound lead gen forms, as well as email marketing programs

Understand SEO best practices, bonus points if you consider yourself an expert in this area

Implement paid ad programs across multiple channels, report on progress, and adjust when necessary to achieve optimal results

Work alongside the Director of Marketing to plan and execute exciting and engaging events that provide value to the attendees, exhibitors, sponsors and of course, our startups

Be highly organized and use their attention-to-detail superpowers to ensure the events go off without a hitch 

Promote the events to our community and execute on a launch strategy through e-mail marketing and social media

Support the in-accelerator programming activities (bootcamp, ignition week, selection days, application launch, etc.)

Build and nurture relationships within the startup + tech ecosystem (startups, partners, community members, and sponsors)

Champion the startups in our portfolio, and in our current programs, through social media and at events and celebrate their successes

Act as a brand ambassador for L-SPARK in the community through attending networking events or relevant industry workshops
Preferred Experience and Characteristics:
Passionate about people, startups, innovation, collaboration and creativity

A self-starter, you are energetic and motivated with a roll-up-your-sleeves-and-get-it-done attitude

Creativity in developing engaging digital campaigns 

An engaging writer and effective communicator with a modern and fun style

Extremely attention-to-detail oriented (we do a lot of events with many moving parts!)

Strong project management skills, including planning and organizing skills and the ability to manage project intake and prioritize tasks for multiple deliverables and timelines
Interested? Please submit your application to stef@l-spark.com