L-SPARK Business Development Manager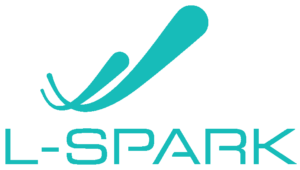 L-SPARK Overview
L-SPARK is an Ottawa based accelerator that is, the destination for Canada's startup and tech ecosystem to learn, share, plan, execute, measure, adjust, scale and succeed.
We deliver results through intensive mentorship and access to our network of top investors, expert advisors and prospective partners and customers. To date, our alumni companies have raised over $115M in total funding. In 2021, 6 of our alumni companies had an exit.
L-SPARK runs a number of start-up accelerator programs and corporate sponsored accelerator programs over the course of a year:
Autonomous Vehicle/Connected Car
Compass North (female founder/executive accelerator)
MedTech
SecureIoT
SaaS
What we are looking for
Our lead generation strategy is a combination of inbound and outbound initiatives. Our marketing team has recently migrated our internal systems to SalesForce and Pardot and are running multiple lead generation programs for our various accelerator programs. We are looking for someone to compliment these efforts with effective outbound lead generation activity as well as manage the MQL's.
The successful candidate will have a technical software orientation, ideally worked in the start-up world, be professional and credible when talking to founders and understand the priorities and pressures of the Canadian start-up world. Attributes of the successful candidate:
Detailed oriented: activities and correspondence needs to be continuously logged in our CRM.
Hunter mentality: Aka "professional persistence." You have your system. You work various data sources to identify
potential startups, connect, learn about the founders and the company and sell them on our accelerator program.
Thick skinned: thicker than the bark on a west coast Sequoia…which by the way is up to 2 feet thick and fire retardant! A unique way of saying, you are not afraid to chase people in a highly professional manner.
Professional. you are representing L-SPARK as well as yourself. First impressions count.
Cool Tech Passion, your world is the startup world.
Driven to help founders accelerate and be a meaningful part of the growing Canadian ecosystem.
Healthy sense of humour but at the same time respectful.
Communication skill so good, clients will say they wish their employees were just like you!
Preferred Experience and Characteristics:
Business development/sales/founder role in a startup
Strong technical acumen
Highly intelligent and driven
Others (and by others we do not mean your immediate family) would describe you as consistently demonstrating a high level of maturity and self-assurance
Integrity and a deep commitment to making good things happen
Knowing that having the right question at the right time is as good as knowing the answer. It demonstrates you are
constantly learning.
Next Steps
Put that hunter mentality to work!
Send your application to mike@l-spark.com.