Digital Marketing Specialist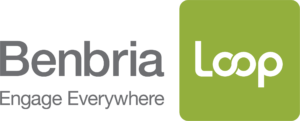 Benbria is seeking a Digital Marketing Specialist to support our growing team. Under the direction of the Marketing Manager, the Digital Marketing Specialist will focus on our digital strategy including SEO, PPL, Retargeting Ads, Organic Website Traffic and Email Marketing to support outreach efforts and strengthen inbound digital efforts.
As a Digital Marketing Specialist, you will strategize, implement and monitor digital marketing strategies to ensure we are exceeding the company goals and expectations. The ideal team member will have the passion and drive to analyze data and develop solutions to improve results.
The Digital Marketing Specialist is a "hands-on" position for all digital marketing tactics. The ideal team member is a go-getter. While they specialize in digital marketing, they are actively seeking to grow into a holistic marketing professional. They're not afraid to ask for guidance but also look to actively push our team forward with new ideas. They thrive in a fast-paced environment and love crunching the numbers to understand how our team and go-to-market strategy can be better.
Responsibilities
Own the creation, launch, and reporting of all ad campaigns.
Report on ad campaign performance and make recommendations on how to better use paid ads to reach team goals.
Work closely with a graphics designer to tell a unified story that strengthens Benbria's website.
Own the SEO and SEM strategy to increase organic inbound traffic.
Remains current on latest trends across all digital disciplines to ensure the most effective mix of digital strategies and tactics is developed to achieve objectives.
Participates as a strategic team contributor in planning, reviewing and sharing information related to assigned projects.
Defining precise audience lists / user segments within Hubspot and Salesforce.
​​Designing, developing, testing, and deploying workflow automations in Hubspot.
Ideal Candidate
Degree in business marketing, communications, journalism or related field.
1-2 years of experience in the creation and execution of digital advertising campaigns across multiple platforms.
Deep understanding of Google Analytics, social media ad platforms and Google Ads.
Solid understanding of web metrics, digital analytics, with the ability to generate, analyze and interpret data.
Familiarity with general organic social media principles.
Ability to work in a fast-paced start-up marketing team environment – with an "all hands on deck" approach to problem resolution in order to meet vision and aggressive monthly revenue targets.
Highly organized and detail-oriented.
Quick learner with a passion for technology, software, and data.
Creative problem solver.
Understanding of WordPress and website design.
Ability to work independently and within a team environment.
Nice to Have
Proficiency in Hubspot and Salesforce.
Experience using SEO tools including SEMrush and Yoast SEO.
Graphic design skills including experience with Adobe Photoshop and Illustrator.
Experience, interest, and/or knowledge of the customer experience and engagement markets and relevant verticals including hospitality and travel, retail and transportation industries would be considered a major asset.