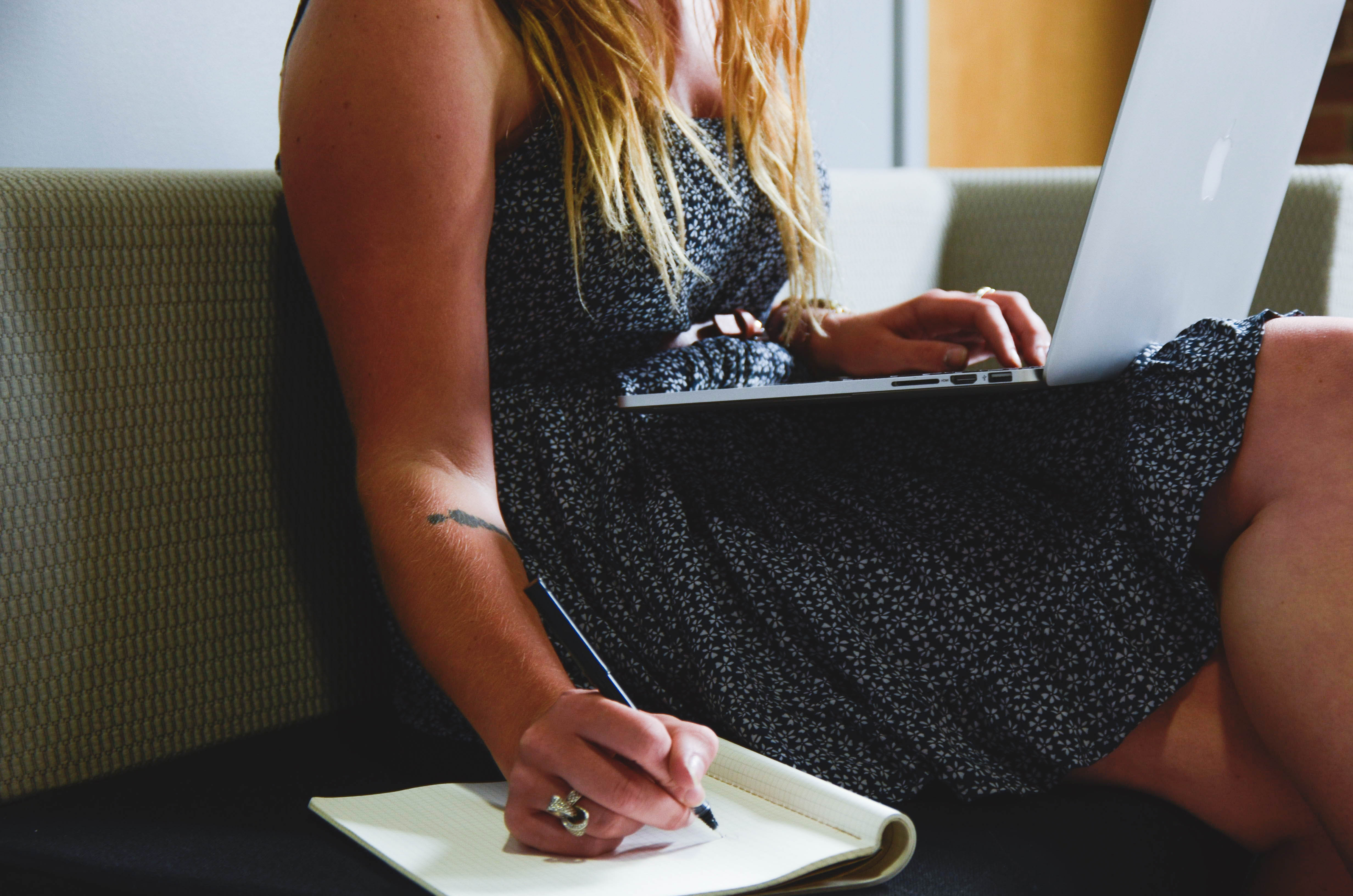 L-SPARK's third annual Support for Your Startup event was held at the Innovation Centre at Bayview Yards.
Various government agencies, crown corporations and NGOs came together to discuss what they offer Canada's small business community.
Here's a rundown of some of the programs and services available for eligible companies:
As the only bank to cater to entrepreneurs, BDC offers a range of services to help businesses throughout their entire lifecycle. The three main pillars of support they offer are financing, advisory services and capital. BDC Capital is the country's most prolific investor, funding both venture capital firms and individual companies.
In recognizing the increase in businesses using a subscription based model, they launched the Recurring Revenue Pilot. Eligible companies can receive up to half a million dollars if they meet some criteria, including generating at least $75k in MRR and reporting a minimum of 12 months in consecutive sales.
BDC also began the Startup Tech Pilot for early stage ICT companies that have generated a minimum of $500k in sales. There also has to be either venture capital or angel investment in the company.
This Crown corporation is Canada's export credit agency, helping companies take advantage of business opportunities internationally.
If a company is selling to a new buyer globally and is afraid of taking on the risk of not being paid, EDC offers Trade Protect credit insurance, in which they can cover up to 90 per cent of losses. EDC also provides a guarantee for banks to more easily lend to companies who conduct business outside of Canada.
EDC also offers market research for companies looking to brand out globally. Importantly, EDC can also provide financing for a company who needs capital to set up an office or fulfill a contract in a different country
EDC Equity, the Crown corporation's investment arm, is also an active investor in Canada's technology companies.
Now in its second mandate that will extend until 2019, FedDev Ontario runs a variety of programs to help boost and support businesses in Ontario.
The Ontario Centres of Excellence delivers the SmartStart Seed Fund, one of several third-party programs. Both young and mature entrepreneurs looking to scale their early stage companies can take advantage of the SmartStart Seed Fund, provided they demonstrate market traction and can match the contribution. The program offers seed funding, training and advisory services as well as exclusive access to a network of their peers.
The Investing in Business Innovation (IBI) is another program that can help early-stage businesses with business development, marketing and distribution strategies, as well as hiring.
ICTC is a not-for-profit that serves as a "centre of expertise for the digital economy" conducting research and producing reports on market trends , providing advice on policy and offering talent solutions.
Ontario Career Connect is a wage subsidy program allowing companies to receive up to $12,000 to hire young professionals under the age of 29.
The organization also spearheads the Small Business Digitization Initiative (SBDI) which connects youth with small businesses who are looking to overcome the challenges associated with adopting digital technology. Youth go through 24 weeks of training which includes a work placement. This initiative is currently being piloted in North Bay, Ottawa and Toronto.
Ottawa's Regional Innovation Centre provides an array of services for startups. Early-stage companies can tap into mentorship and business advice on things like investor readiness, pitching and PR.
Invest Ottawa also offers office and meeting space at their newly opened headquarters at the Innovation Centre at Bayview Yards.
The team also offers robust market analysis and research capabilities, offering companies the chance to tap into important insights about new industries or markets they're pursuing.
The 'Work in Ottawa' campaign highlights the many benefits of working in Ottawa and offers a centralized job board for startups to post jobs and recruit talent.
IRAP's aim is to accelerate the growth of small to medium-sized enterprises by providing them with an array of services and funding.
Through IRAP, the NRC provides a bevy of services to early stage Canadian businesses. Over 150 industrial technology advisors (ITAs) work across Canada and serve startups in their region.
ITAs work to help startups take advantage of programs and can put them in touch with resources and other forms of assistance.
When Member365 underwent a major pivot, IRAP was instrumental in supporting both sales and marketing initiaves.
A general rule of thumb is that if a company is ready to speak with a sophisticated angel investor, they are ready to talk to IRAP.
This not-for-profit organization's mandate is to connect companies with the academic world. For instance, companies looking to solve a complex problem can be set up with a professor who can then delegate research students who specialize in that particular field. This allows companies to take advantage of having their business problem funded by the government.
Across Canada, over 5,000 projects have been funded through Mitacs.
OCE focuses on linking industry and academic while also ensuring that new jobs, technologies and companies are created.
For instance, there are TalentEdge internships that connect undergraduate and graduate students to collaborative industry-driven
On the funding side, OCE offers $30k or $60k, which needs to be matched by the startup. The early-stage company needs to receive endorsement by a RIC or CLA.
OCE has now made their Market Readiness Customer Creation initiative more widely available – previously it was reserved specifically for academic spinouts. Companies that are also a SmartStart recipient can recieve this follow-on type of investment.
Firms can receive $100-125k in investment, which needs to be matched dollar to dollar by investors.
There's also a Market Readiness segment of funding focused on company building that provides $250k in investment. This funding needs to be matched dollar by dollar by a third party investment.
Highly-focused on connecting Canadian companies with opportunities internationally, MEDG offers a wide array of services and programs.
For instance, early-stage companies can take advantage of the Early Stage Exporters program in order to be able to export their goods and services.
For companies looking to exhibit at international trade shows or conferences, the Export Market Access program can cover the costs of travel, booth rental and other related expenses.
Companies are able to take advantage of the YSB's suite of services focused on finding talent. The organization posts jobs, actively seeks out candidates and hosts public job fairs or company-specific recruitment events.
Services for job seekers include interview preparation, access to job fairs and career exploration.
Companies can tap into funding to offset the cost of hiring as well as upskilling their current employees.
L-SPARK also featured service providers who cater to entrepreneurs and small businesses owners:
Since 1984 RBC Royal Bank has been serving technology companies at every stage, ranging from early stage startusp to publicly traded corporations. The companies they typically work with have a proprietary technology, are focusing on R&D and IP creation, are professionally managed and have external investment.
Their technology banking group holds expertise in financing, SR&ED ITCs, and SaaS models. Additionally, they can facilitate joint financing arrangements with BDC for growth purposes and EDC for product commercialization.
Welch's technology sector has served 100+ tech and knowledge-based businesses. The audit, tax and accounting firm helps companies take advantage of business incentives such as SR&ED and others.
Their business advisory services include providing support with corporate transactions such as acquisitions and mergers and both private and public financing.
Want more information on a particular program or organization? Download the slides from the evening's presentation: Support for your Startup.