accelerator
:
Female Founders & Funders: Laura Curk of Hockeystick on Funding for Female Entrepreneurs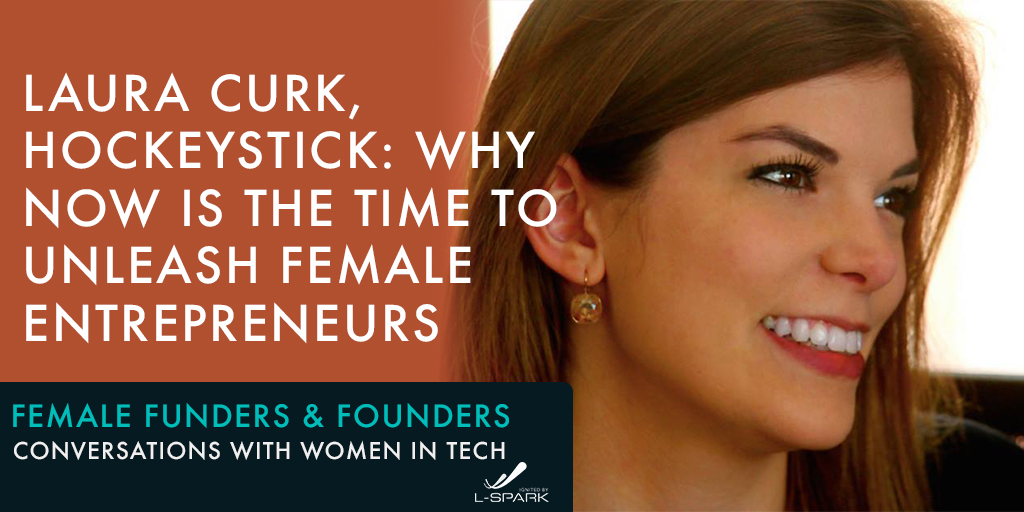 Today's female founders and funders features Laura Curk, Senior Marketing Manager at Hockeystick.
Laura Curk is the Senior Marketing Manager at Hockeystick, responsible for managing its marketing strategy, amplifying the company's voice and other communication initiatives from concept to execution. As a seasoned marketing and communications specialist, she has spent years creating fresh and innovative communications strategies for a variety of organizations, from tech startups to large institutions, and has held numerous leadership positions in the startup and academic sectors. Laura obtained her BA at Wilfrid Laurier University and often describes her work at Hockeystick as an MBA in itself. When she isn't working, Laura leads a very active lifestyle with her fiancé; they can often be found running, biking, sailing or skiing around the world.
Which Canadian women entrepreneur(s) or women business owner(s) inspires you most?
Elle AyoubZadeh. There's so much that inspires me about her — first, and foremost, her dedication to her company and the electricity she radiates whenever she talks about Zvelle. Anyone that has met her knows what I'm talking about. I also like that she is an empowered woman who is the protagonist in her own life. She has found success in being honest about who she is and the things she cares about. Whenever I'm with her I'm inspired to own my story and personality.
My Nonna Fani also inspired me and is always with me somehow. She believed that I could achieve anything, so whenever I feel doubtful I always think about her. She taught me to be grateful for what I have and to be resilient.
How does empowering and investing in women entrepreneurs benefit communities & society?
I believe that now more than ever the world needs to unleash female entrepreneurship to make our communities and societies stronger. There is growing evidence that women are more likely to reinvest their profits in education, their family and their community and we need that. Empowering and investing in women doesn't just help women, it helps everyone.
We know that the proportion of SMEs entirely owned by women in Canada is increasing. But not fast enough. How can we speed up the process?
We already know the challenges that Canadian women face when starting a business. We know that financial markets are tilted against women, and that they have more challenges accessing capital from investors and banks. All the conferences, talks and roundtables about the challenges faced by women entrepreneurs need to be met with real, tangible action.
Diversity Matters. What can we do to get more women on boards or for women to gain more leadership roles?
The general consensus is that we are going to get there eventually. But that is not enough; it's too slow. The real obstacle is the lack of urgency. What's needed is purpose and intention — a set of goals and motivations that will underpin decision making. For some, that means establishing a target number of board positions for women, while others take care to ensure that the list of candidates is diverse from the beginning.
Access to funding for emerging women entrepreneurs can be scarce. How can we fix this? Where can they go?
One of the primary keys to solving the problem is to get more women investing. Female-led startups struggle to achieve the results of male-led startups unless they are financed by VCs with female partners.
A report published by Harvard Business Review also suggested that VCs with women partners are better able to advise and evaluate female-led startups. With such obvious benefits to having female investors, we need to create environments that women want to be a part of. That if we want to help more female entrepreneurs to succeed, one place to start is at the top.

accelerator, Canada, female founders, female funders, Hockeystick, incubator, L-SPARK, Laura Curk