July 7, 2020 @ 1:30 pm

-

2:30 pm
:
Silicon Valley: is it the right fit for my startup?
Join us on Tuesday, July 7th at 10:30 AM PST/1:30 PM EST for Silicon Valley: is it the right fit for my startup?
Silicon Valley is seen as the most influential technology ecosystem on the planet. Startup founders from all over the world flock there to validate a problem they are trying to solve with the hopes of securing capital to launch + scale.  There is so much to learn from the people and ecosystem in Silicon Valley, but it's also not for everyone. 
Join us in conversation with Joanne Fedeyko, Founder & CEO @ Connection Silicon Valley, where she'll address the following questions:
Is Silicon Valley right for my business?

When is the right time to build a network in Silicon Valley?

What are common and critical mistakes Canadian companies make when pitching to Silicon Valley investors?

What are Silicon Valley investors looking for – what impresses them – how do you market to them?

What conferences, programs, events or other opportunities exist when Canadian startups are looking to make a trip to the Valley?
Meet your facilitator: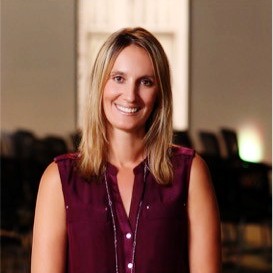 Joanne Fedeyko is the Founder & CEO of Connection Silicon Valley, an organization that helps Canadian companies collaborate, connect, innovate, and partner with Silicon Valley's world renowned technology ecosystem via programs, events and customized consulting. We have a variety of clients, initiatives and programs that give us access to 100's of startup founders, investors and corporate executives each year. Joanne also manages theBoardlist in Canada, a curated talent marketplace that connects highly qualified female candidates to global board opportunities. Joanne is a native Albertan and has lived in Silicon Valley for 20 years.