SAAS NORTH

(

November 26–27, 2019

)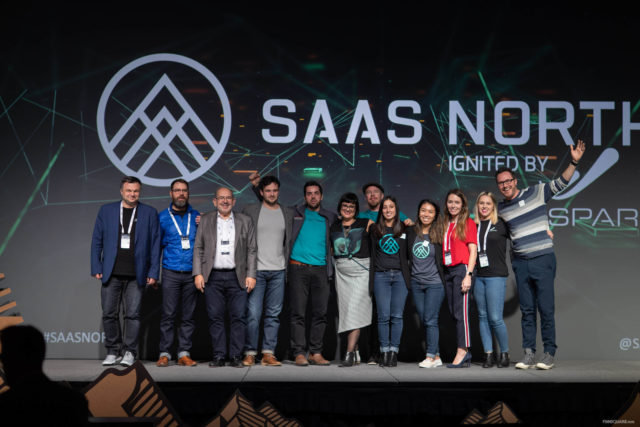 "Co-founded by L-SPARK Corporation and Cube Business Media Inc., SAAS NORTH brings the entire Canadian SaaS ecosystem under one roof. Whether a start-up or a global brand, an investor or a service provider specializing in SaaS, SAAS NORTH is your opportunity to cross-pollinate with SaaS professionals from coast-to-coast."
It all happened very quickly in 2016. L-SPARK, Canada's leading B2B SaaS Accelerator recognized that there had not been one central destination for Canada to grow a strong SaaS community. Noticing a gap in the SaaS industry and an opportunity to bring world class leaders together to connect and learn, L-SPARK formed a steering committee to develop a content driven agenda that would generate Canada's future SaaS Playbook for scaling a SaaS company.
Shortly thereafter L-SPARK teamed up with CUBE Business Media to come on board as co-founders to bring the vision to life. Cube is a conference and exposition company that has a pedigree, having built some of Canada's largest conferences.
Canada's thriving SaaS ecosystem is abundant with quality entrepreneurs continuously entering the market. SAAS NORTH is Canada's go-to SaaS hub for founders, executives, service providers, investors and their teams; facilitating networking, knowledge sharing and access to resources to scale-up!