L-SPARK #UNPLUGGED: Hiking Edition

(

September 27, 2019

)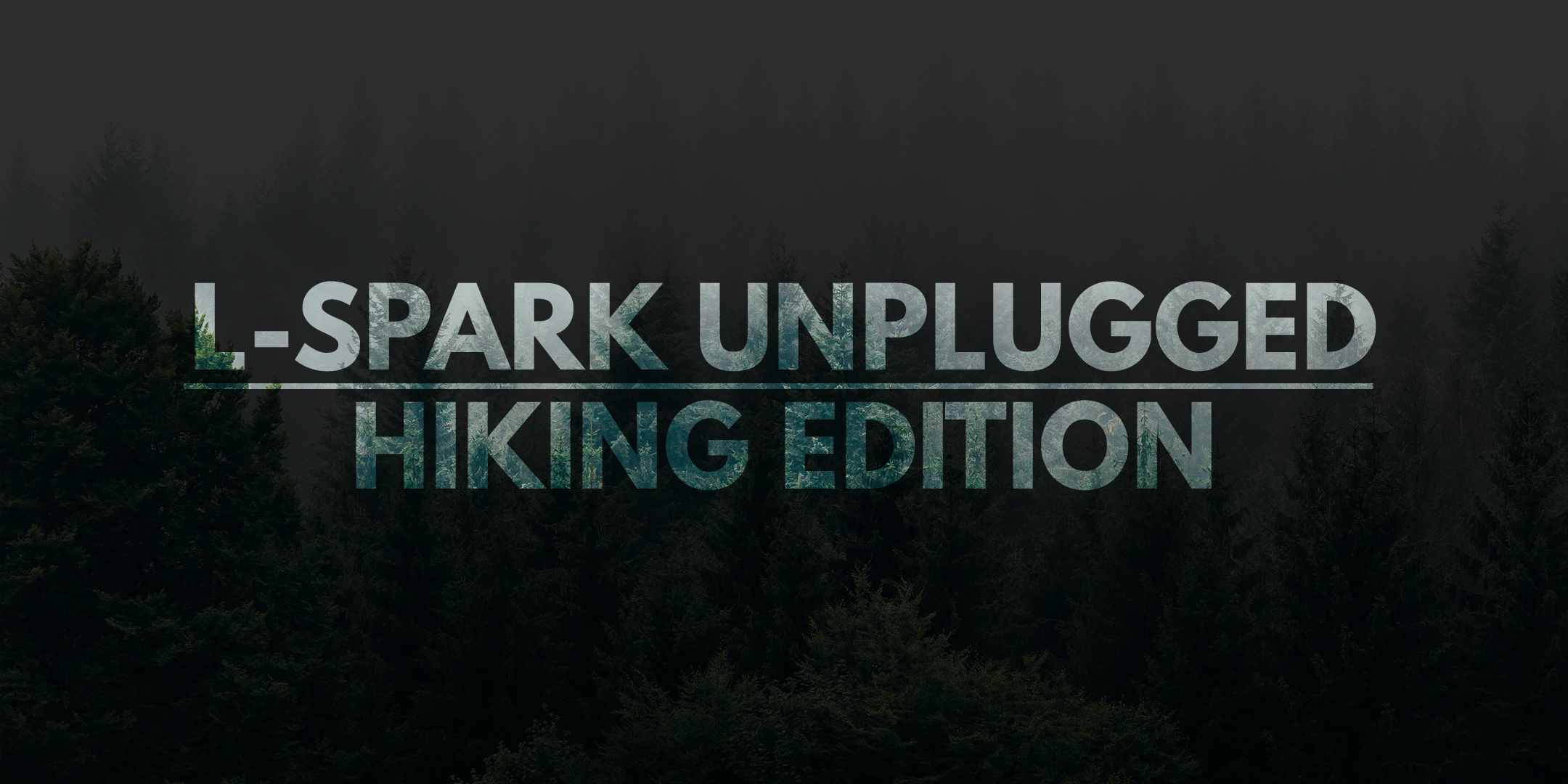 Last month, the Canadian Mental Health Association produced a report called Going It Alone: The Mental Health and Well-Being of Canada's Entrepreneurs and the statistics within the report confirmed what we, unfortunately, already knew to be true: being an entrepreneur can be mentally taxing.
The study outlines a number of statistics that help illustrate the mental burden on entrepreneurs. Nearly half of the entrepreneurs interviewed in the study experienced low mood or felt mentally tired at least once a week, while three in five (62%) felt depressed at least once a week. Nearly one in two felt that mental health issues interfered with their ability to work.
One of the first ways we can change these statistics is by creating containers of openness around these challenges and share our stories to ensure that founders realize they are not alone in their struggles and work together to figure out how we can help each other out.
Experiencing failure and navigating complicated situations is something we all deal with but when you're an entrepreneur, those moments can be devastating. We're inviting a few incredible people from Ottawa to share those stories at the base of King Mountain before we embark on a hike up to the beautiful vista.
We'd love for you to join us on Friday, September 27th at 10AM. We'll meet for 10AM at the parking lot before embarking on the hike.
Meet Your Speakers
Karla Briones is a Mexican-Canadian serial entrepreneur with retail, food and beverage, and e-commerce businesses. In her newest venture, Karla Briones Consulting, she uses her 10-year business experience to coach new immigrants become successful entrepreneurs in their adopted country. She is in the process of creating a digital platform, New Canadian Entrepreneur, that will house Canadian business environment education, resources and mentorship targeted to newcomers in the pre-arrival, settlement and integration stages. She hosts Immpreneur Canada, a podcast that interviews successful business people that talk about their journeys from immigrants to entrepreneurs. 
Rob Villeneuve is the CEO of Rebel.com, a host and domain registrar that creates simple, useful tools to empower participation in the world's bravest communication space: the Internet. Rob's expertise is the cumulation of two decades of work in domains, software development and web solutions – but his real passion is in building Agile teams and authentic corporate cultures. A bearded tech geek, Rob galvanizes the Rebel team to experiment with innovation and new technology at every opportunity. Rob contributes to national and international Internet policy development through his involvement with CIRA and ICANN, is a StartUp Canada Fellow for culture and engagement, and a contributor to podcasts and publications that support creators and innovators to succeed.
Cody Sorensen joined Welch Capital Partners in 2016 following a role as a business banker at a Big Five bank. Prior to his career in finance, Cody spent seven years competing as a member of National Bobsleigh Team and competed in the Sochi Olympics in 2014. Cody's passion for competition began at a young age with a family that had a love for sport. With a passion for high-performance, his story is a journey through the lead up to the Olympic Games and the importance of team through the highs and the lows.
Erin Blaskie is the Director of Marketing at L-SPARK. Erin joined L-SPARK with a fervor to tell the stories that matter in the startup and entrepreneurship space. Having spent fifteen years as a marketing consultant for large corporations and brand new startups, Erin has expertise in branding, product launches, content creation, social media and creating passive revenue streams.
Erin is also a TEDx speaker and a Google Certified Speaker and has been featured in Entrepreneur, Forbes, Inc., Huffington Post and more. Erin is excited to be working alongside the L-SPARK team as well as the mentors and companies that call L-SPARK home.
Please reach out to our Community Manager, Stef, at stef@l-spark.com and she'll be more than happy to answer your questions about our L-SPARK Unplugged: Hiking Edition event!