Cybersecurity Community Co-Working Day hosted by L-SPARK

(

September 20, 2018

)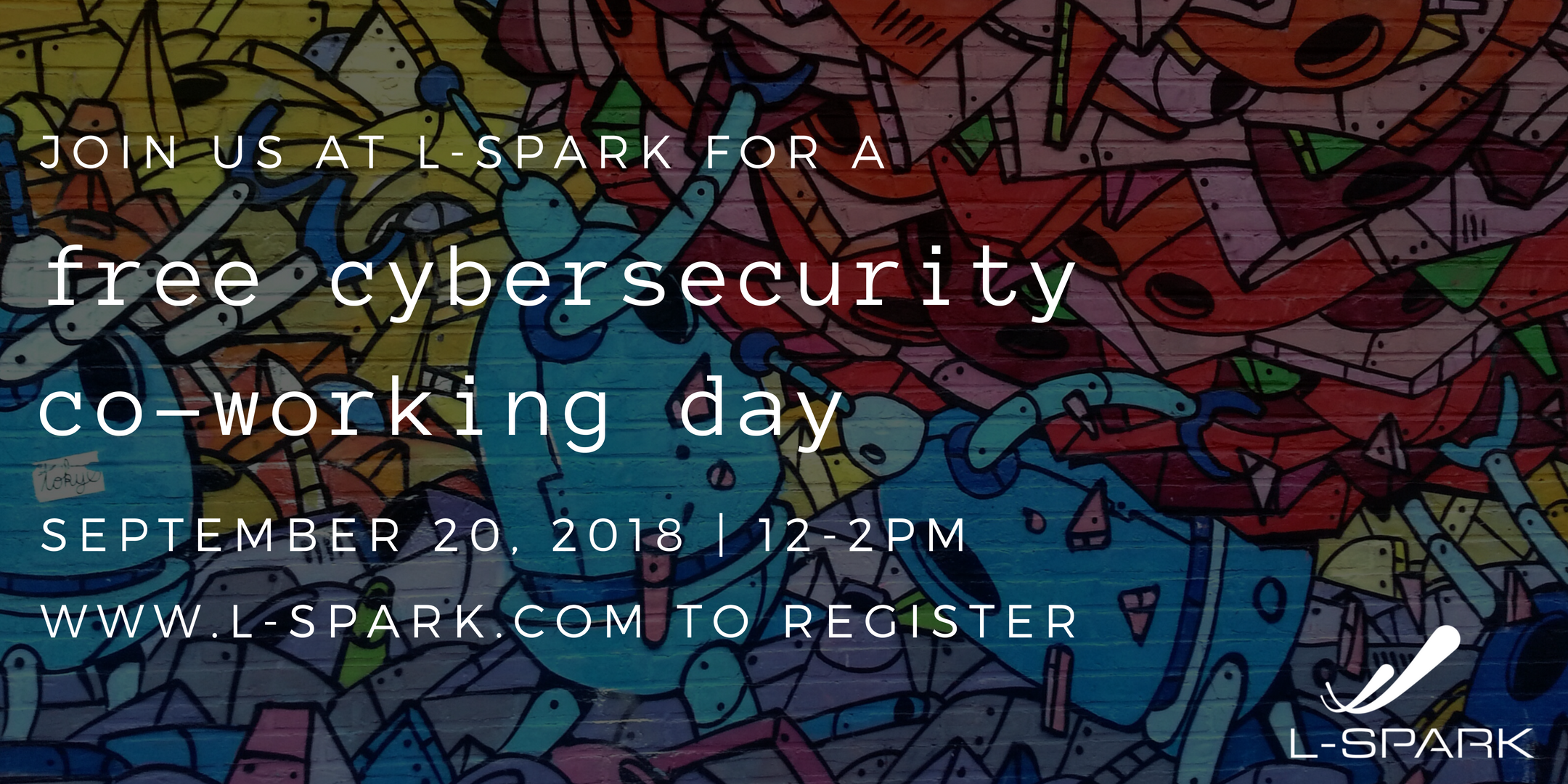 JOIN US AT L-SPARK FOR A FREE CYBERSECURITY CO-WORKING DAY
We'll open the doors at 10am for optional co-working (seats are first come, first served) and you'll hear from members of the cybersecurity community from 12-2pm.
Meet the Speakers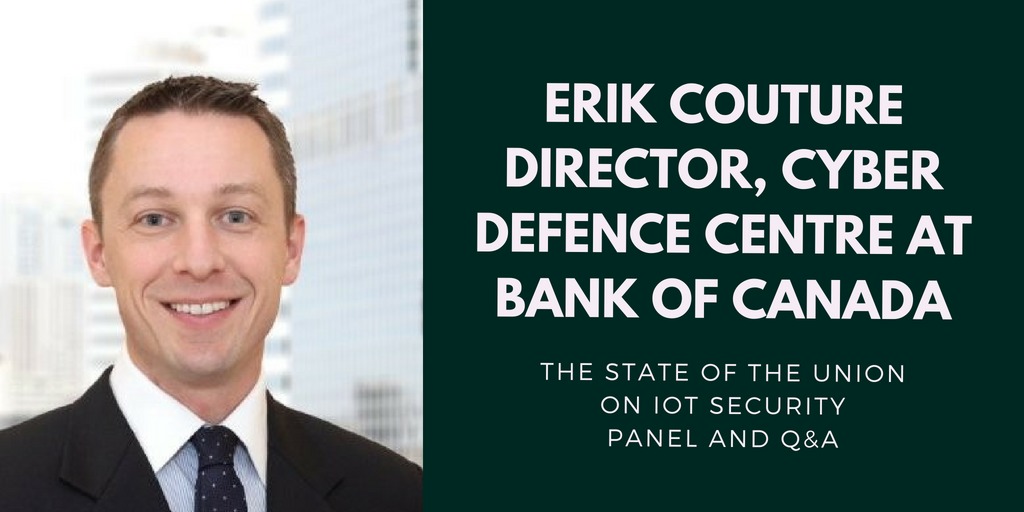 Erik Couture currently leads the Cyber Defence Center at the Bank of Canada, which is responsible for defending IT systems that enable Canada's financial system to operate securely every day. Erik comes to cyber security from a military background, having in previous roles helped develop Cyber Operations capabilities in support of National Defence, and leading DND's Security Operations Center. He holds a Masters degree in Information Security Engineering and several technical certifications.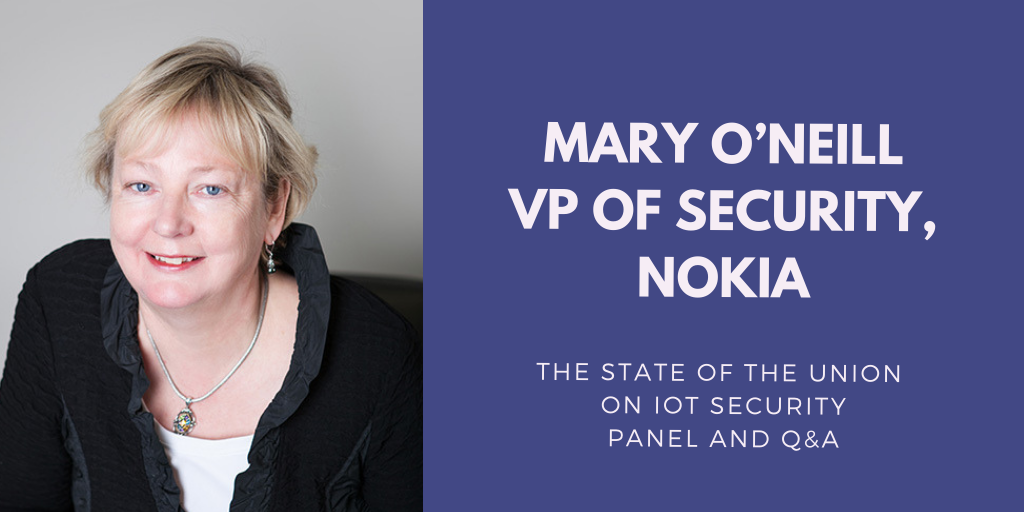 Mary O'Neill is responsible for Security product unit responsible for determining product strategy and execution for Nokia's security business. Under Mary's leadership we are delivering best in class security solutions for critical networks. Mary joined Nokia in 2016 via the Nokia security acquisition of Nakina Systems where she was CEO. Prior to Nokia – Mary was VP of Optera Metro including both optical systems and network management at Nortel. Mary is also an experienced BOD member having served on both business and charitable boards.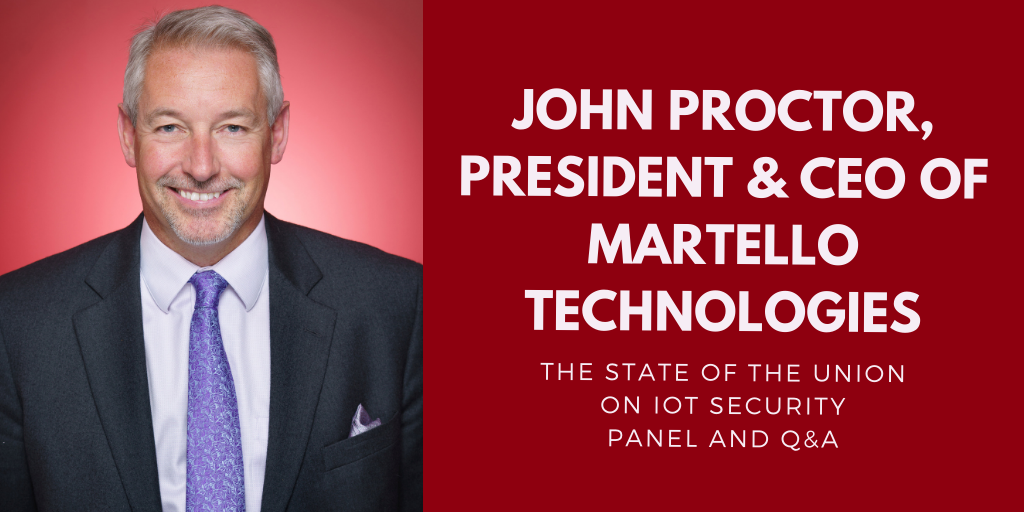 As President and CEO of Martello Technologies, John Proctor oversees corporate direction & strategy, to grow the business and ensure the company's position as a global industry leader.
A respected senior ICT executive, Mr. Proctor brings more than eight years of experience driving strategic initiatives that build businesses. Prior to his work in the private sector, Mr. Proctor served for more than twenty years in the Canadian and British Forces. On entering the private sector he has served in multiple roles, including Vice President, Global Cyber Security at CGI, where he was responsible for the company's strategic vision on Cyber Security. John is also a very active member of the ICT community, including sitting on the ICT advisory board for Government Affairs Canada and also the CATA Cyber Council.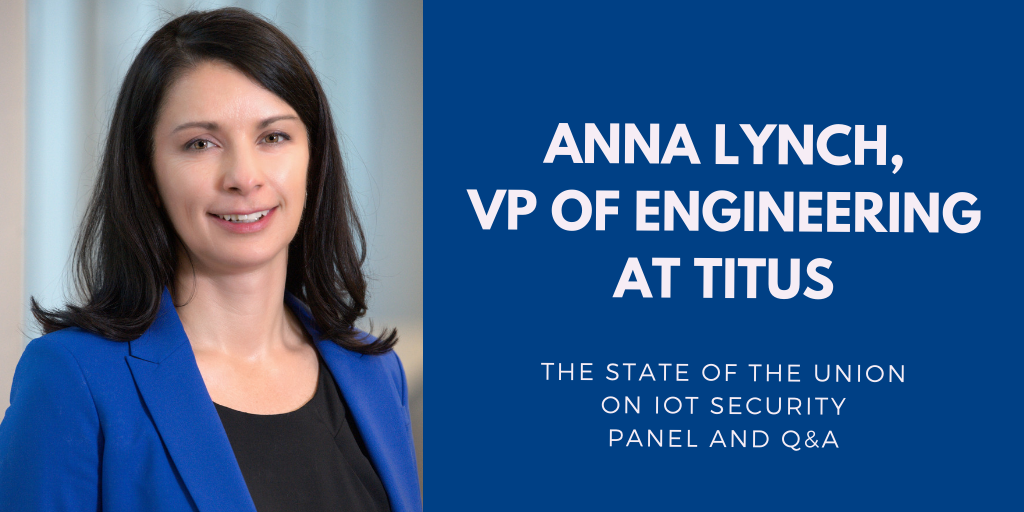 Anna Lynch serves as Vice President of Engineering, providing leadership and direction for all research and development activities at TITUS. 
Anna brings over 20 years of enterprise software industry experience to TITUS. She has an established reputation of transforming product requirements into customer-ready offerings, managing global teams and building client relationships. Before joining TITUS, Anna held a variety of senior roles in the Product and Solutions teams at IBM Corporation, drawing on an acute understanding of how best to leverage product and knowledge-based expertise for large enterprise customers.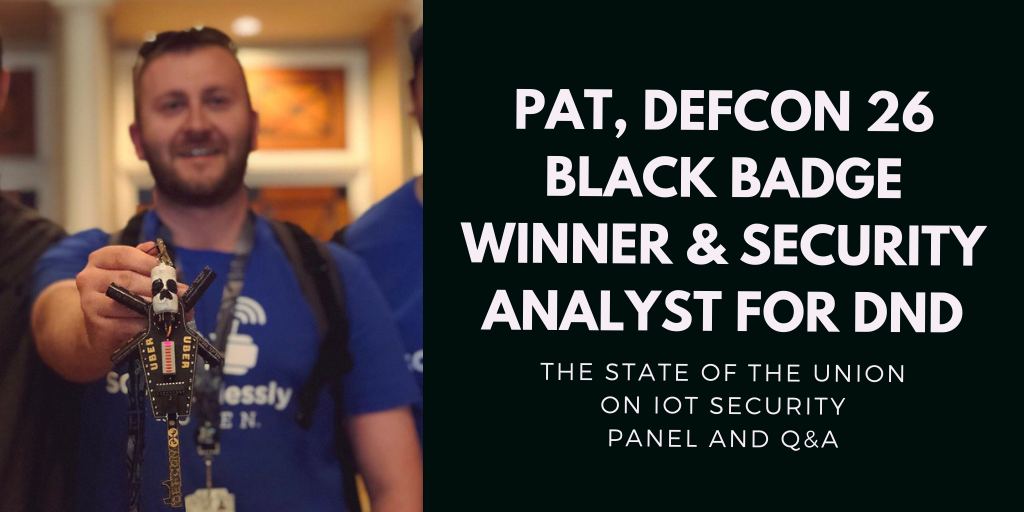 Patrick has over 8 years' experience in cyber security in the Federal public service of Canada. He specializes in architectural security solutions development with a focus on not only the technology, but the people and processes as well. Patrick's practical application of security relies on having hands-on skills to not only demonstrate real-world risk from an offensive/adversarial perspective, but also in the ways to mitigate the potential exploitation by delivering meaningful and easy to understand briefings and supporting documentation. Patrick has participated in various cyber security based events including Capture the Flag (CtF) and castle-on-castle in both a defensive as well as offensive role (including within a Military context).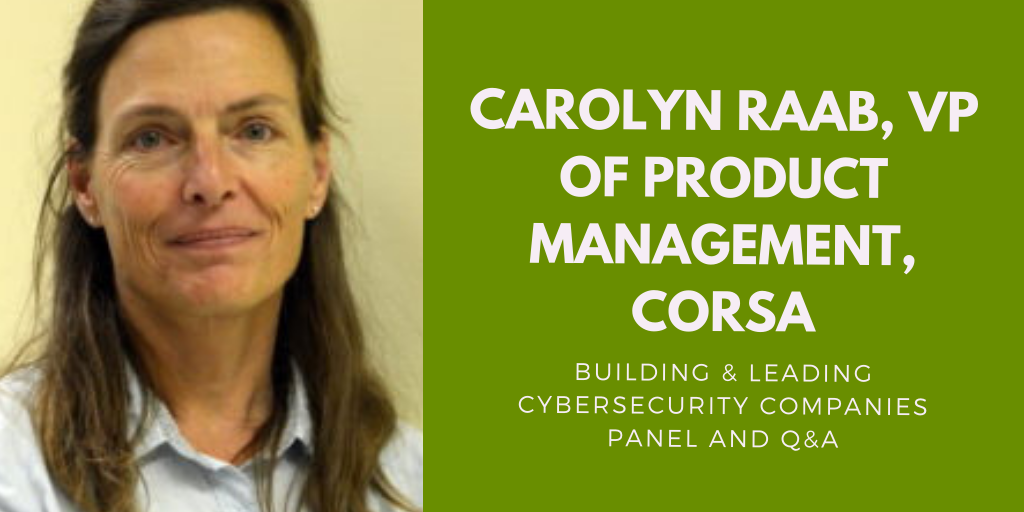 With over 25 years industry experience in the networking and communications industry, Carolyn Raab brings to Corsa sales, marketing, product management, and business development experience in networking and security markets. Having worked in both established companies and startups, she is able to conceptualize, design and execute winning business and product strategies in any organization.
Before Corsa, Carolyn has worked as a sales and marketing consultant, aiding technology businesses develop winning market and product strategies. Prior to this, she was a founding member and VP Marketing of Quake Technologies, a world leader in 10G Ethernet silicon, where she played a leading role in developing company and product roadmaps and successfully delivering product to market. Quake was successfully acquired by AMCC in 2006.
Carolyn holds a BSc Electrical Engineering degree from Queen's University (Kingston, ON).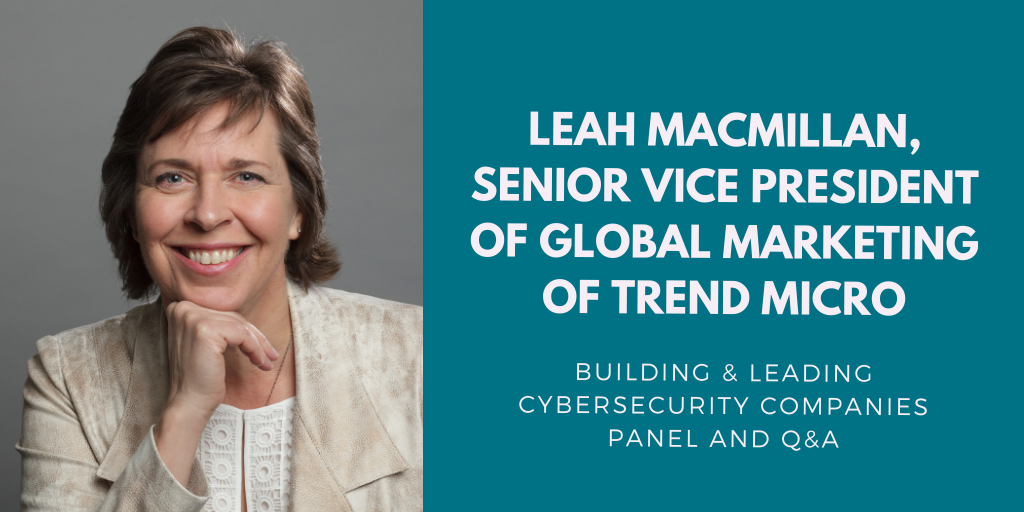 As the head of corporate marketing at Trend Micro, Leah MacMillan is responsible for the marketing strategy, message and brand image that drives interest and preference for the company and its solutions. As the 'chief storyteller', she is passionate about products and innovation, and strives to find compelling and creative ways to express Trend Micro's story to customers, partners, analysts, shareholders and the media.
Leah's unwavering love for software development and high-tech marketing began 28 years ago when she first joined Corel Corporation, a dynamic consumer graphics software company. Since then she has held senior product management and marketing leadership positions at Entrust, a respected enterprise security company, at IBM Cognos, a proven leader in business analytics, and now at Trend Micro. She has a Bachelor of Commerce in Marketing and International Business from McGill University.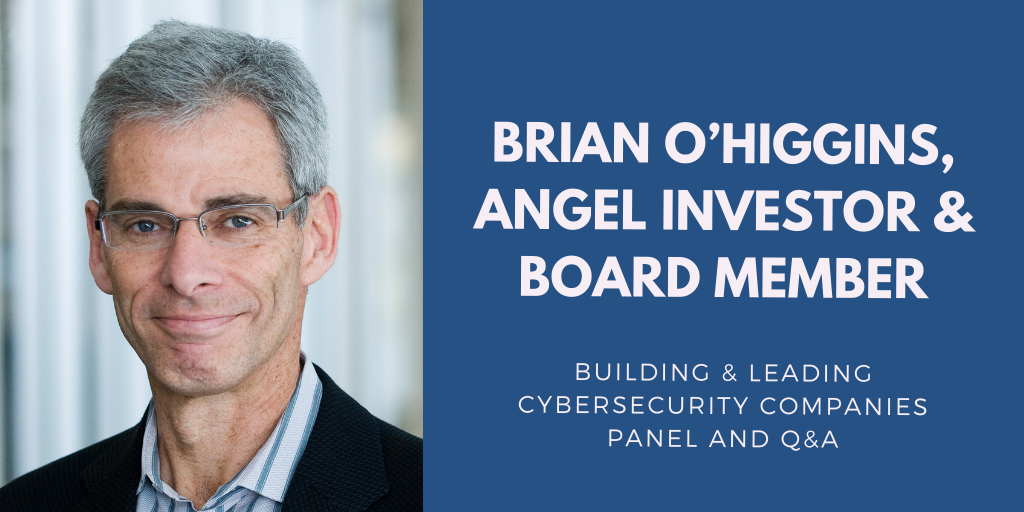 Brian O'Higgins is an Angel Investor and Board Member. Brian O'Higgins has over 30 years experience as a leader in security technology development—possibly known best for his role pioneering PKI (public key infrastructure)— and as the co-founder and Chief Technology Officer of Entrust, a leading Internet Security Company. He was also a co-founder and Chief Technology Officer of Third Brigade, an enterprise security company that was acquired by Trend Micro in 2009. Brian's approach to security is both visionary and pragmatic. He is a frequent presenter at security and industry events around the globe, and a founding author and contributor to the Cloud Security Alliance. He is often sought out as an industry expert by the press to comment on current events related to cybersecurity.
Brian's current list of affiliations includes advisory board positions with Defence R&D Canada, the Ontario Centers of Excellence, and as an Executive Fellow with the Mistral Venture Partners fund. He also serves on the board of Directors for Fischer International, Interset, and Identos, and is an advisor for Crypto 4A, Titus, APX, Zighra, Infosec Global and Bluink.
In 2012 Brian was honoured to be a recipient of the Queen Elizabeth II Diamond Jubilee Medal that recognizes individuals who have made significant contributions to Canada. Brian is an avid skier on both snow and water, and a competitive marathon runner. In 2011, he won his age group category at the Boston Marathon.
We'll be announcing more speakers and our official agenda soon but be sure to register to save the date.
Space is limited and this is a popular topic so tickets will go quickly!
Thank You to Our Sponsors
L-SPARK is fortunate to have many incredible sponsors but two of our sponsors that you'll meet at our event are Dentons and Deloitte. Thank you both for your continued support!