Community Co-Working Day: Perspectives from Female Founders & Funders

(

May 16, 2018

)

JOIN US AT L-SPARK WITH AN AFTERNOON FILLED WITH PERSPECTIVES FROM FEMALE FOUNDERS & FUNDERS!

We'd love to have you join us for an afternoon to celebrate women founders, funders and mentors. We'll open the doors at 10am for co-working and we'll invite you to stay to hear unique perspectives from women who live and work right in your city from 12-3pm.
Agenda for the Event

12:00 – 12:50pm
Networking and Lunch, Sponsored by Willis College
12:50pm
Opening Remarks from UNICEF Canada Ambassador, President of Elevate International and former Miss Canada, Solange Tuyishime
1:00 – 1:30pm
PwC Panel: Multiplying Success: Why Investing in Women-led Businesses is Smart Business moderated by Tanya Hill-Larivière
1:30 – 1:45pm
Special Announcement
1:45 – 2:00pm
Break
2:00 – 2:25pm
Female Founders Panel moderated by Megan Cornell, Momentum Law
2:25 – 3:00pm
Closing Remarks & Networking
Special Panel presented by PwC: Multiplying Success: Why Investing in Women-led Businesses is Smart Business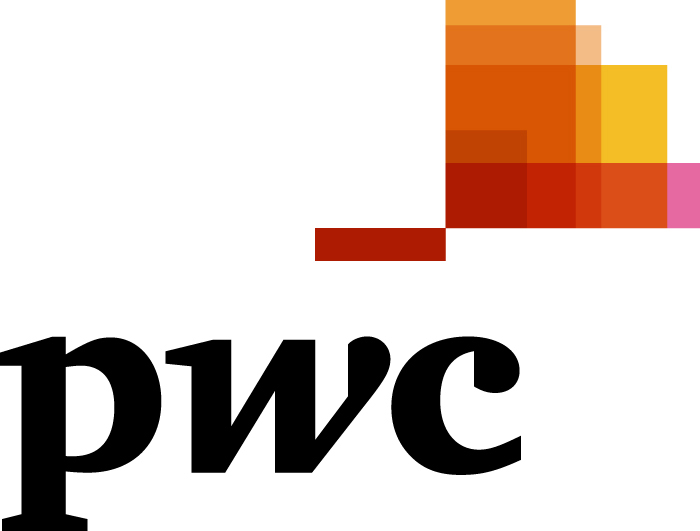 Investors. Founders. Consumers. Bread-winners. There's never been a better time to be a woman in business. A frank and open discussion about the rise of female-driven businesses and the opportunities, hurdles and glory.
This session peeks under the cover of the statistics around women-led companies consistently outperforming less gender diverse competitors – up to three times better. We will delve into both why and how you can be part of this success.
This panel will be moderated by Tanya Hill-Larivière.
Meet Our Speakers
Solange Tuyishime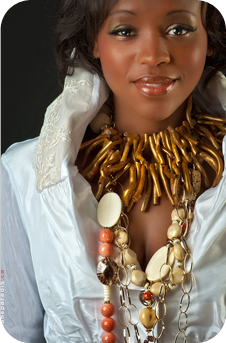 Solange Tuyishime is from Fredericton New Brunswick. She was born and raised in East Africa and at the age of 13 she escaped from war and genocide and moved to Canada.
As an active member of the community, for many years, Solange volunteered with the Multicultural Association of Fredericton as well as the YMCA.
Remembering her roots, Solange was a member of the African Student Union for numerous years, in which she was Vice President for two consecutive years. During the year, the association organized activities for the African community in Fredericton and annual cultural events held at the University of New Brunswick. Solange was crowned Miss Canada International 2006 and Miss Galaxy Canada 2011. Making history, Solange not only became the first title holder from New Brunswick to win a national title, she was also the first black woman to hold such a title amongst all other pageants in Canada.
Sarah Daniele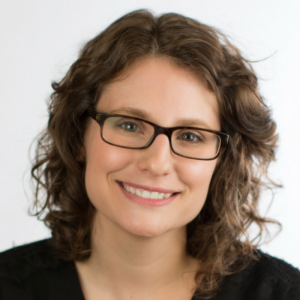 Sarah Daniele is the CEO and co-founder of Mydoma Studio. Mydoma Studio is project management and client collaboration software for interior designers. The first version of Mydoma Studio was built to fulfill a personal need. It was the encouragement of her peers that Sarah Daniele turned tech CEO and built Mydoma Studio for the interior design industry. Sarah is passionate about building tools and technology to allow interior designers to grow their businesses. Sarah has previously spoken at leading industry events and tech panels. Sarah and Mydoma Studio have also been featured on the popular A Well Designed Business Podcast, in Home Accents Today, Editor at Large, and Kitchen & Bath Design News.
Terri Storey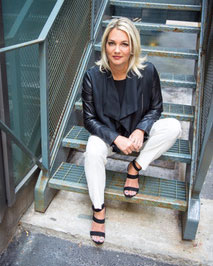 Terri Storey is the Founder and President of Terrace Wellness Group Terrace Youth Residential Services (TYRS), an Ontario-wide residential treatment program for youth, and the more recent Terrace Wellness Centre, a family mental health clinic offering a broad range of integrated assessment and therapeutic services. Terri started TYRS over 20 years ago with a personal passion "to develop services that meet the mental health needs of youth, without the barriers". A recipient of Ottawa's 2014 Entrepreneur Businesswoman of the Year, Terri is a leader and a visionary in the field of mental health and she brings this expertise and deep understanding of Canadian mental health issues and barriers to treatment to Snapclarity.
Dr. Lindy Ledohowski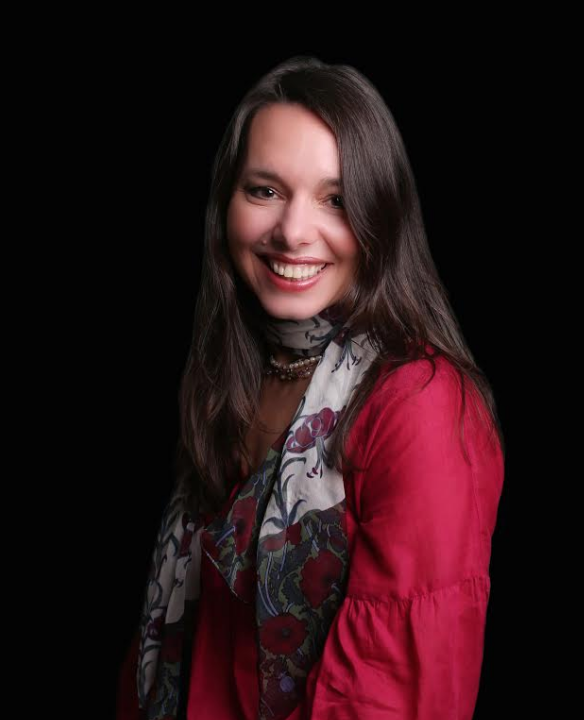 Dr. Lindy Ledohowski is an award-winning academic, educator, and entrepreneur and was both a high school teacher tenure-track university professor prior to co-founding EssayJack Inc and becoming its inaugural CEO. Lindy has spent the last two and half years growing the EssayJack start up, driving its year-over-year growth, accolades, and global expansion. Within 12 months of launching the EssayJack platform as a beta product, Lindy and the team secured nation-wide distribution with Nelson, one of Canada's oldest and most established educational publishers and distributors and has since worked on the Asian expansion of EssayJack, securing distributorships in Malaysia and the Philippines. EssayJack has raised CAD$0.5m in 2017 and is currently in the middle of finalizing a USD$1.5m investment round.
Karla Briones
Karla is a Mexican-Canadian entrepreneur with retail (Global Pet Foods), restaurant (Freshii) and distribution (Frida's Attic) enterprises. She is a passionate serial entrepreneur – in her newest venture, under the Karla Briones Group, she coaches new immigrants to become successful entrepreneurs in their adopted country. She is in the process of creating a digital platform, New Canadian Entrepreneur, that will house Canadian business environment education, resources and mentorship targeted to newcomers in the pre-arrival, settlement and integration processes. She also hosts Immpreneur Canada, a podcast that interviews successful business people that talk about their journeys from immigrants to entrepreneurs. Mom, wife, yogi, vegan and lover of life, Karla lives every day as if it was her last.
Diana Davies-Harju, CMO Magnifi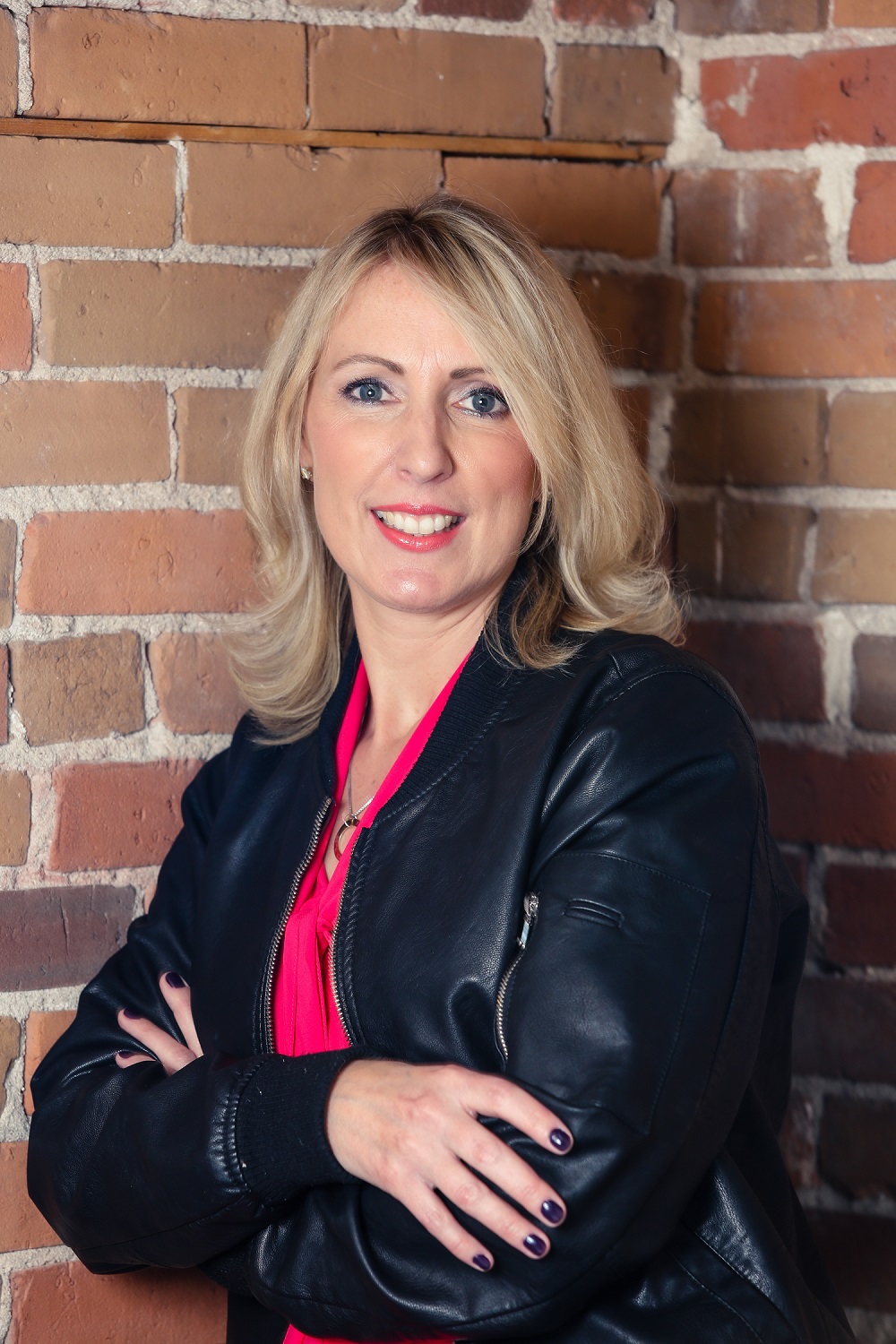 Diana is currently a founding member and the CMO of Magnifi, a recently launched innovative iOS application that connects experts with knowledge seekers through paid, real-time audio and video consultation. She is a passionate advocate for customer service and takes on an agile, collaborative and data driven approach that inspires her lean startup methodology. Diana has a BA in law and marketing, she built an e-commerce store in her mid-twenties and co-founded a neuromarketing course.
Diana is driven by her passion for mentorship and community building, is actively involved with not-for-profit initiatives, is a mentor with Technovation and is on the board of trustees with Willis College for the Women in Technology Scholarship.
Suzanne Grant, BSc, Canadian Decoration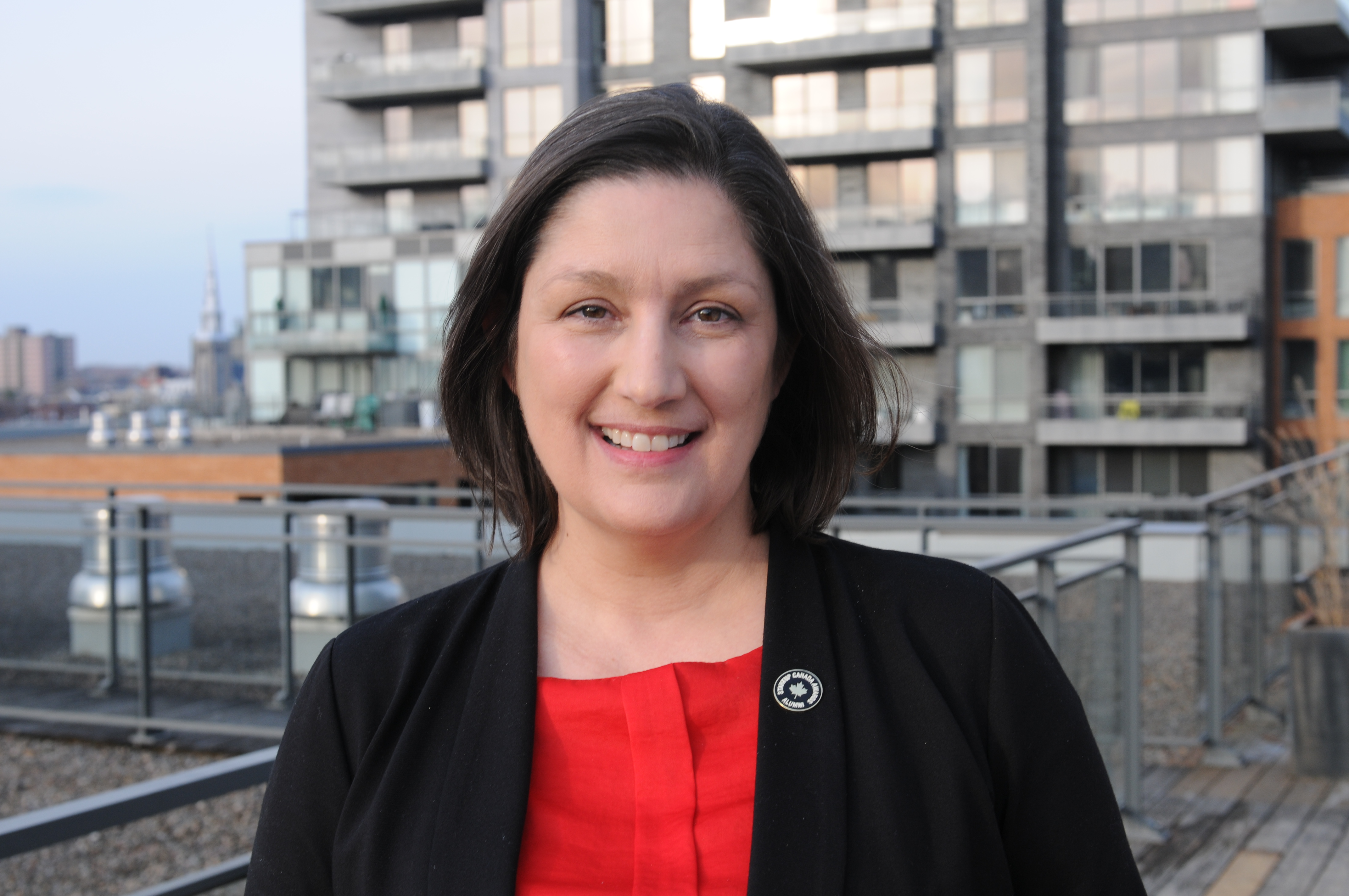 Suzanne's curious and adventurous nature propelled her through a diverse career of discovery, travel and pushing boundaries. From Canadian Military engineering officer she pivoted to entrepreneurship creating – The Art of Business in a frontier market.This strategic communications agency helped fortune 1000 C Suite executives launch companies in emerging markets.
Today, as CEO and cofounder of iBIONICS, Suzanne's mission is to return sight to blind people. She lives by her mantra – The Art of the Possible blending cutting edge technology and social change with making the world better. Suzanne has been frequently described as the person who makes things happen.
Vicki Iverson, Co-Founder and CTO Iversoft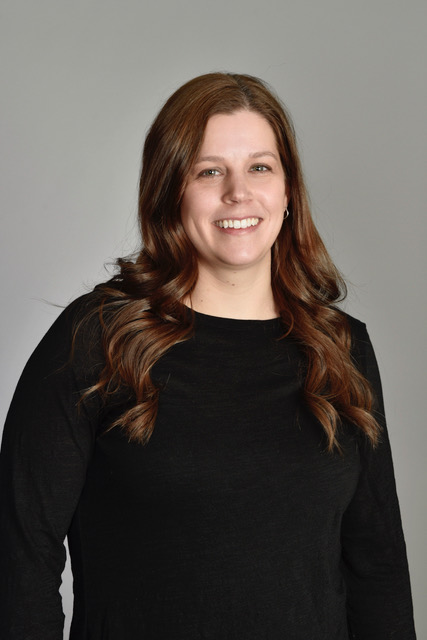 Vicki Iverson is co-founder and CTO of Iversoft, a trusted technology partner specializing in digital experiences. As the brains behind the technical development, she has led the team to design and develop 150+ apps and games for clients worldwide. Since the company's inception in 2009, Vicki has helped build a strong, collaborative team and a growing, profitable business.
Vicki is a mentor and strong advocate for women in technology and actively encourages youth to pursue STEM careers. In recognition of her work, Vicki has received the Ottawa Chamber of Commerce 2016 Forty Under 40 award, the 2017 Women in Communications and Technology Entrepreneur of the Year, and the J.W. Graham Medal in Computing and Innovation from the University of Waterloo. Vicki has a mathematics degree in computer science from the University of Waterloo and a master of science in artificial intelligence from the University of Toronto.
Susan Richards, FCPA, FCMA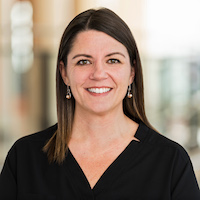 Susan Richards is a CPA with 20+ years of experience in the Ottawa tech sector having served the last 14 years as Chief Financial Officer (CFO) to more than 30 companies in a part-time, full-time or contract basis.
Susan is also an entrepreneur starting at a young age and then again in 2012 when leaving full time executive employment to launch Givopoly and provide virtual CFO services. The virtual CFO business was the early beginnings of Numbercrunch which is now in it's 3rd year of business and is rapidly growing with a 2nd office being added in Kanata.
Susan is a proud Ottawa ambassador and serves on the Board of Directors' of Invest Ottawa and Bayview Yards, and enjoys mentoring and volunteering time to causes near and dear to her heart.
Jennifer Francis, Principal of Cafe Noir Consulting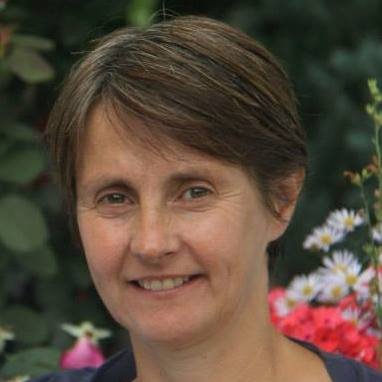 Jennifer Francisis a Technology mentor, advisor and angel investor, and a passionate advocate for girls and women in STEM. She is chair of Capital Angel Networks, an Ottawa angel investment group, and a board member at Women Powering Technology working in the Ottawa community promoting and supporting women as founders, funders and leaders.
Jennifer is active in encouraging girls to pursue careers in STEM, supporting programs such as Go Eng Girl and Technovation. She is the Principal of Cafe Noir Consulting providing mentorship and advice for technology startups. Prior to starting her own consulting business, Jennifer was the Vice President of the Financial Analytics business at IBM, she has held a variety of executive roles at IBM, Cognos and Watchfire. Jennifer has a BMath from the University of Waterloo.
Meet Our Moderators
Tanya Hill-Larivière, PwC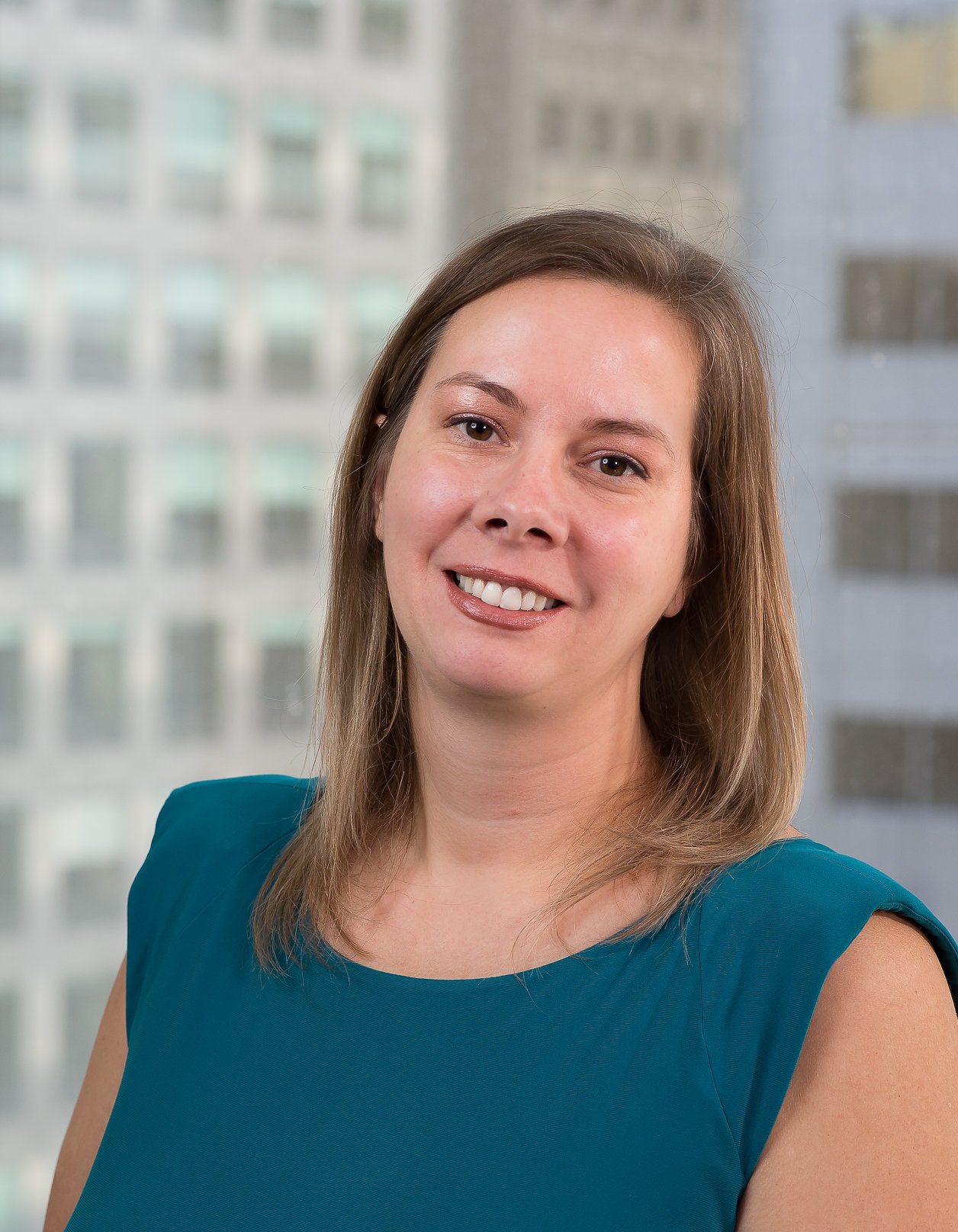 Tanya is a bilingual Senior Manager in PwC's Tax practice in the National Capital Region. She is a Chartered Professional Accountant with over 15 years of tax experience, advising both private and public companies on a myriad of tax-related matters. Her areas of focus include tax compliance and planning on acquisitions, corporate reorganizations, cross border financing transactions and maximizing SR&ED tax and other incentives from emerging growth companies to large multinational corporations.
Tanya is a graduate of PwC Women in leadership program, an active member of the Ottawa Chapter of the Women's President Organization and a recent Participant in the WXN's Peer mentoring program. She is also strong advocate for Women in Business and a proud mother of three!
Megan Cornell, Momentum Law
Megan Cornell is the founder of Momentum Business Law, an innovate law firm dedicated to providing a client-focused, technology enabled, forward thinking service to all business owners. Megan works to support female founders on a daily basis, helping them find solutions and grow their business.