accelerator
:
Female Founders & Funders: Catherine Dahl on How We Take the Next Step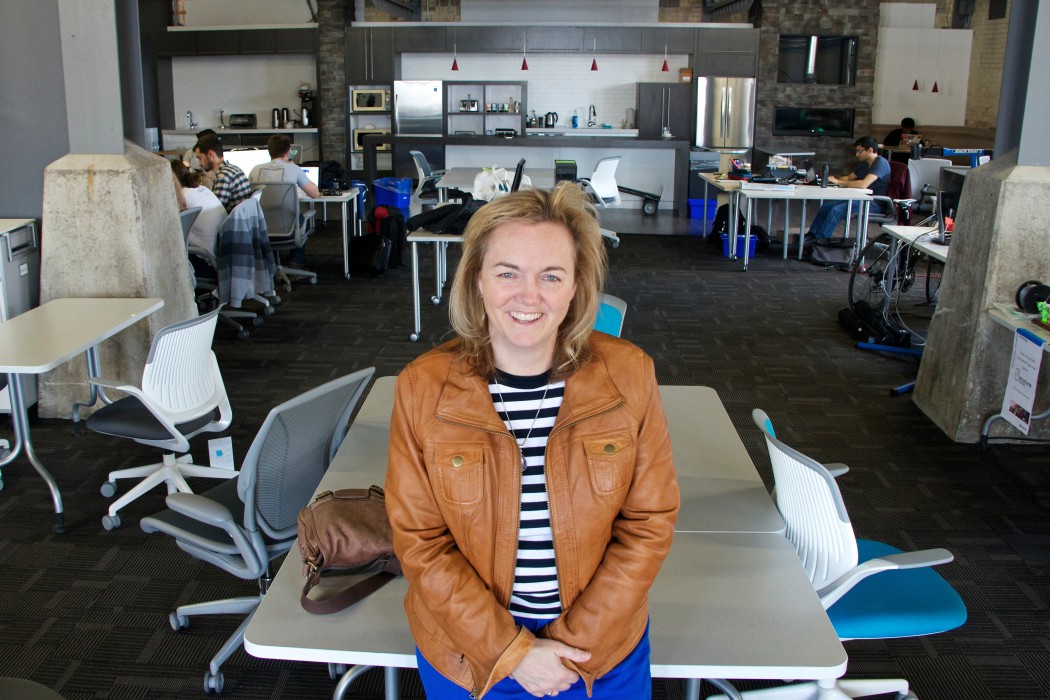 By Catherine Dahl, Co-Founder and CEO Beanworks
With recent movements like #MeToo sparking demands for social change, the theme of this year's International Women's Day was particularly timely. Press for Progress calls for everyone to mobilize in support of gender parity.
Throughout my life, I have experienced the challenges of being a woman with career ambition and passion for innovation. I first started my career in management at a well-loved restaurant chain. I noticed areas that could be improved, and put my degree and drive to use refining business operations.
I thrived on the work and being outside of my comfort zone, making changes and helping the company's bottom line. I was the only manager with a specialized degree in the industry, and enjoyed putting it to work improving business management processes.
Then I found out that my peers—doing less challenging work in the same location—were hired at a higher starting salary with raises significantly higher than mine. These peers were all white males.
I didn't let this discourage me. Instead, it led me to pursue my passion for change and obtain my Certified Management Accounting designation, or CMA (now CPA, CMA). In 2012, I co-founded an automated accounting software company to improve accounting processes. Now I use my insight to lead Beanworks as CEO.
I've never forgotten the moment I realized my male employers thought my work and education was valued less because I was a woman, especially now as I work in the male-dominated space of FinTech.
Change still needs to happen. Technology is not gender inclusive: Statistics Canada reported women comprise just 18% of the talent pool in Vancouver. In Toronto, the number is still only 23%.
The numbers get worse in leadership positions. According to the 2017 report from #movethedial, only 5% of Canadian tech companies have a female CEO. Over half have no female executives at all.
The disparity extends to raising capital and funding for new companies. Female-founded companies raised just 2.2% of the funding invested by venture capitalists last year, an increase over the 1.9% raised in 2016. While there's an improvement, we still have work to do. I can attest to the challenges women face raising capital.
It's why I took 3 of my female staff to SaaStr, the world's largest Software as a Service conference, attended by over 10,000: to bring awareness to the need for inclusion and support for women in tech and beyond. SaaStr had estimated the number of female attendees in the industry at a mere 19%. It inspired them to make a commitment to increasing gender inclusion at their conference with both female speakers and attendees.
That number also spoke to me. We need to be doing more to make tech more inclusive. We need a movement.
I want to see the makeup of the tech industry change: to gender parity, like most other industries i have worked in, with highly qualified and inspirational women and men working for a better future. I believe the only way to see this happen is by taking action.
Right now, I make a conscious effort to support female leadership at Beanworks. Our team is nearly 50/50 men and women, with the lion's share of our operations team being female. My goal has always been to help businesses grow through repeatable processes and operational excellence, currently manifesting itself in disruptive FinTech SaaS solutions. I can't do that without a strong team.
Of course, the goal isn't just gender parity. Diverse teams have a host of benefits for the company, making it good business sense. With different experiences, teams are have more intellectual potential and come up with innovative solutions to problems. They also focus more on the facts and process information more carefully.
I have and will continue to use my position to influence how my company construct their teams, but there's more still to be done.
For this year's International Women's Day, the women working at Beanworks pledged to dedicate time to STEM organizations to help girls and women succeed in technology. We're also challenging others to do the same.
International Women's Day's campaign is a small step for many that could turn into a huge movement. We already have well over 300 hours pledged by our network in the tech space. I'm doing what I can as a CEO of a tech company to make sure we have as many qualified women working in tech as we do men.
Take the next step for women in technology and visit www.womenpayitforward.org. It's time for change.
ABOUT CATHERINE DAHL
As a Canadian startup CEO, Catherine Dahl heads an industry-leading accounting automation software company that is trailblazing modern accounting processes.
A Chartered Professional Accountant (CPA) and Certified Management Accountants (CMA) with more than 25 years of operational accounting and management experience, Catherine maintains a unique perspective into the accounting industry at large. She has used this expert insight to steer Beanworks over the last five years and build a thriving company with a fast-growing, highly motivated staff.
accelerator, Catherine Dahl, female founder, female founders, International Women's Day, L-SPARK, Women's Day