Real Matters, a network management services platform for the mortgage and insurance industries, went public on the Toronto Stock Exchange yesterday.
It's the biggest tech IPO in Canada since Shopify made their debut on the TSX two years ago.
In a Medium post, Carey Diamond, Partner at Whitecap Venture Partners, described the company's journey to this major milestone. This is the first company in the firm's third fund to go public.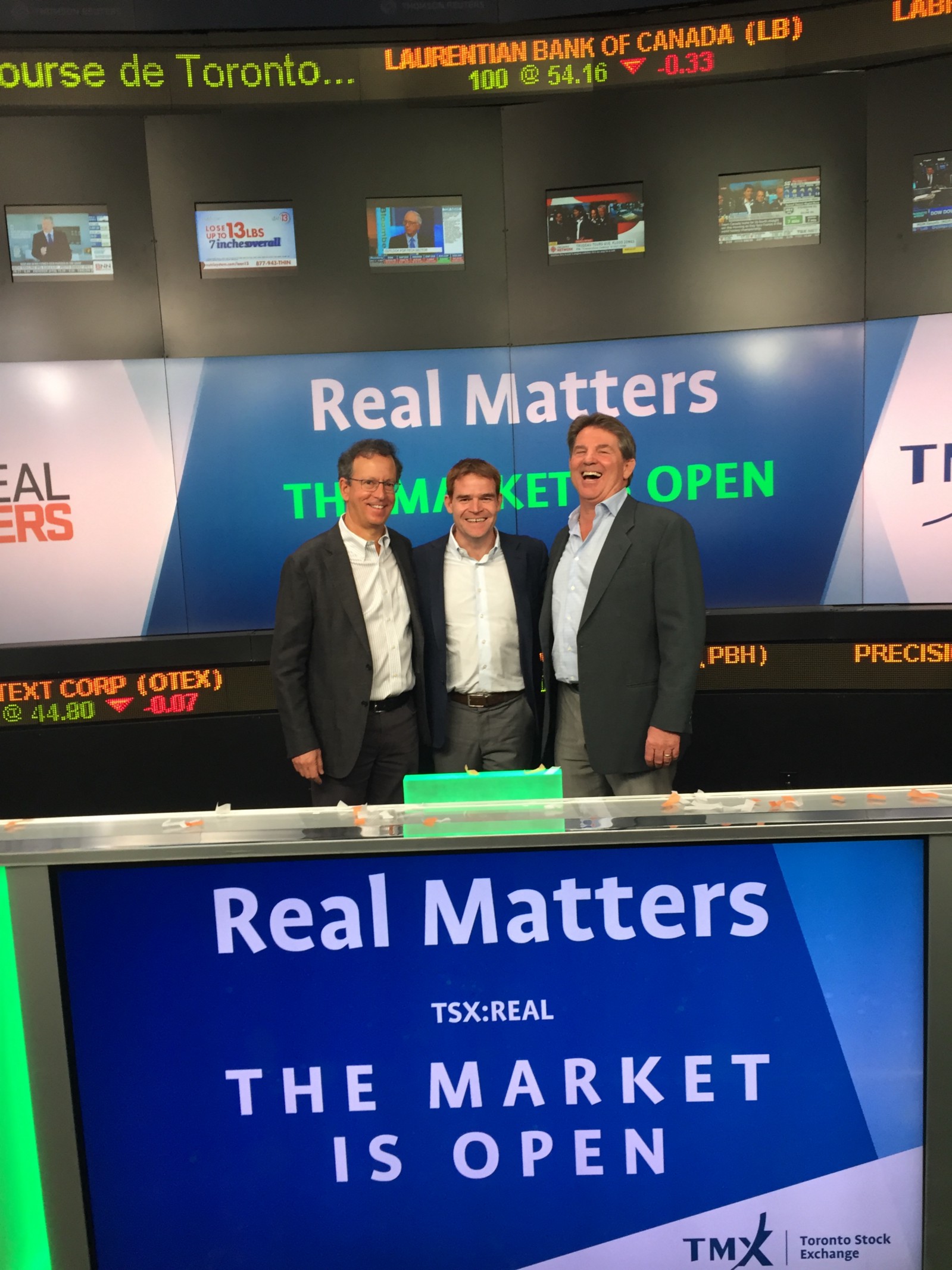 Diamond describes first meeting Real Matters founder Jason Smith in 2007, and then subsequently deciding to lead Real Matters' seed round.
Despite Jason's solid reputation as a tech entrepreneur, there were few investors willing to participate. The US housing market was in shambles and the company was just proving product market fit.
Jason, however, believed he could use the circumstances to his advantage to enter the US market, and Carey and his team agreed. In the 10 years since they've followed on in an additional seven rounds, including the company's  $100M raise last year.
Today, Real Matters is a leading player in the US mortgage appraisal market.
In a statement, Jason reflects on the company's relationship with the Whitecap team.
"From the nascent beginnings of Real Matters, Whitecap quickly understood our value proposition and more importantly where it could evolve. They supported us both with their capital and their expertise, through both good and difficult times – in short, they've been great partners."
Carey is excited for the future, as evidenced by the closing lines in his blog:
"If anything, this IPO is just the beginning as Jason and his team continue building a world class technology company in Canada. We are humbled by their success to date and remain excited about the company's future."
Voice of the North will be catching up with the Whitecap team as we begin to profile major SaaS successes in Canada and the investors funding them.
Update (June 2): An earlier version