Canadian
:
The Building Blocks of the Canadian Tech Ecosystem
By: JF, Eric and Christian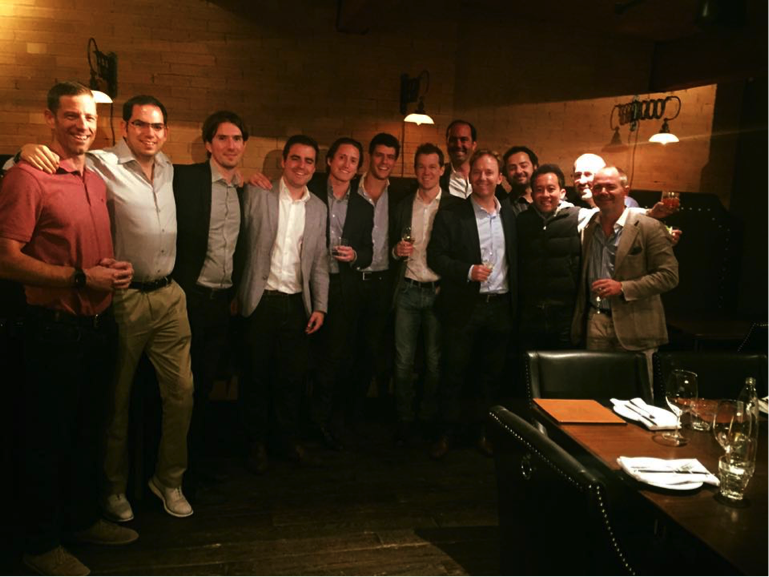 When we started White Star Capital, one of our focus areas was to be active investors in well-developed tech hubs which were underserved by VC financing options. Our core bases of London and New York are clearly well-established tech hubs but with a fraction of the funding available in the West Coast of the United States.
After we decided to place our third office (and Partner) in Montreal, Canada, more than a few potential investors raised an eyebrow and asked "Canada?!". We believe that our investments in Canada to date have made that question a moot point.
Over the past three years we have been actively seeking opportunities across our core markets on both sides of the Atlantic and have found amazing talent, ambition and technical acumen within the Canadian startup ecosystem on par with any of the other major markets in which we hunt.
So, what does Canada have going for it in the "building blocks of a tech ecosystem"?
Technical talent:
The secret of Waterloo as a world leading technical university is now well known (check out Google's insane office to attract the talent). What many don't know is that the current AI revolution we are experiencing traces its roots back to Canada, and specifically Geoffrey Hinton and Yoshua Bengio's work and the Canadian government's support during the "AI Winter" of the 1980s to early 2000s.
In other words, Canada is literally ground zero for the deep learning algorithms that will disrupt so many industries in the years to come. There is also a reverse brain-drain effect happening with Canadians who have experienced the culture of more developed hubs coming back to Canada as founders or investors including our very own Derrick Fung who was White Star's first ever EIR and is now the founder of Drop in Toronto.
Role models:
If you ask most "seasoned" Valley execs to name tech role models from Canada, they might mention Jim Balsillie and Mike Lazaridis of RIM or Stewart Butterfield of Flickr/Slack fame. But over the past 5 or so years you have seen a rise of entrepreneurial role models across Canada including Tobias and Harley at Shopify, Ryan Holmes of Hootsuite and even Guy LaLiberte who built Cirque du Soleil from a street act into a multi-billion dollar business.
Platforms and Early Stage Funding:
Startups are multiplying at an accelerated pace in Canada driven by platforms such as MaRS, Highline, and BrandProject in Toronto, TandemLaunch, FounderFuel and Execution Labsin Montreal, the Launch Academy in Vancouver, and CommuniTech in Waterloo. Regional Angel networks such as Anges Quebec, VA Angels, and Angel One across Canada have also emerged to enable the materialization of ideas in multiple sectors of technology. Inspired by the Thiel FellowshipProgram, Next Canada (formerly The Next 36) now provides Canada's "most promising innovators and entrepreneurs with the tools they need to create impact".
Government Support:
Acting as the backbone of the startup revolution in Canada, the government has been very supportive of the creation of new innovative companies through several programs. These programs aim to encourage both founders through the introduction of the Scientific Research and Experimental Development Program (aka. SR&ED), and investors by participating in the fundraising of four funds of funds that raised a total of $1.35B (to be invested in early-stage VCs) via the VCAP program. British Columbia even has a 30% tax credit on angel investing and venture capital, with talks for that program to expand nationwide. Another highly popular program launched by the government is the Industrial Research Assistance Program (aka. IRAP) that focuses on helping existing companies accelerate the growth of their business through innovation and technology.
Funding to Scale Growth:
The most significant change in the Canadian landscape over the past few years has been the entry of later-stage funding from US funds along with local Canadian funds scaling in size to support their companies at the Series B/C stage.
As evidenced by the CVCA and Thomson Reuters data, investment into Canadian tech startups by US VC funds has more than doubled in the past 3 years.
More importantly, there is now consistent proof of Canadian companies achieving the scale required to merit serious scale-up funding. Some examples include:
Exits:
The critical component of any emerging hub is an ability to drive exits and liquidity for both investors and founders. This critical component has begun to pick up over the last few years with a number of exits over $100m.
Shopify (IPO): $1.27b market cap (May 2015)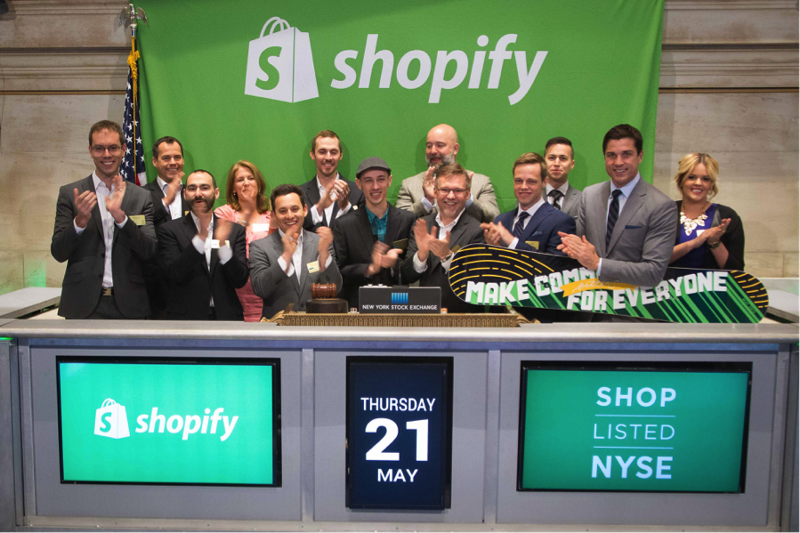 As we have seen in other developing tech markets, we should expect to see some of these founders and early employees begin to invest into the ecosystem as Angels. We have seen the likes of Tobias Lutke, Martin-Luc Archambault, LP Maurice and Alex Taillefer (amongst many others) become active investors and mentors.
Our portfolio:
It is for this reason that we have become active backers of the Canadian ecosystem with 6 startup investments to date, alongside our partnerships with BrandProject in Toronto and Execution Labs in Montreal. These include:
Salefloor: A solution to digitally enable sales floor associates to accelerate omnichannel touch-points in retail. Based in Montreal and where we led the Series A.
Drop: Derrick, the founder and repeat entrepreneur was our Entrepreneur-In-Residence (EIR)out of Toronto and we co-led his Series Seed and have seen his app delight users (and organically rise to the number 3 spot in the Lifestyle section of the App Store!)
IMMUNIO: Real-time analytics and threat detection for web-applications. We led the Series A and the company is HQ'd in Montreal.
Gymtrack: Based in Ottawa, Gymtrack's mission is to connect gym equipment and provide unprecedented data and insight to its users. We co-led Gymtrack's Seed round alongside Real Ventures.
Our geographic model allows us to compare companies and founders across geographies and we can categorically state that had any of these companies been based in other markets we would have committed to backing them. The fact that they happen to be in Canada just proves that (yes!), the Canadian ecosystem is building some amazing companies with global ambitions led by founders with the same level of hustle and ambition as you might find in Palo Alto, New York, Berlin or Beijing and we are thankful to be partnering with them to go global!
Canadian, funding, government, investing, LSPARK, Shopify, startup, startups, talent, tech, technology