How to Build a Scalable SaaS Company for the Long Haul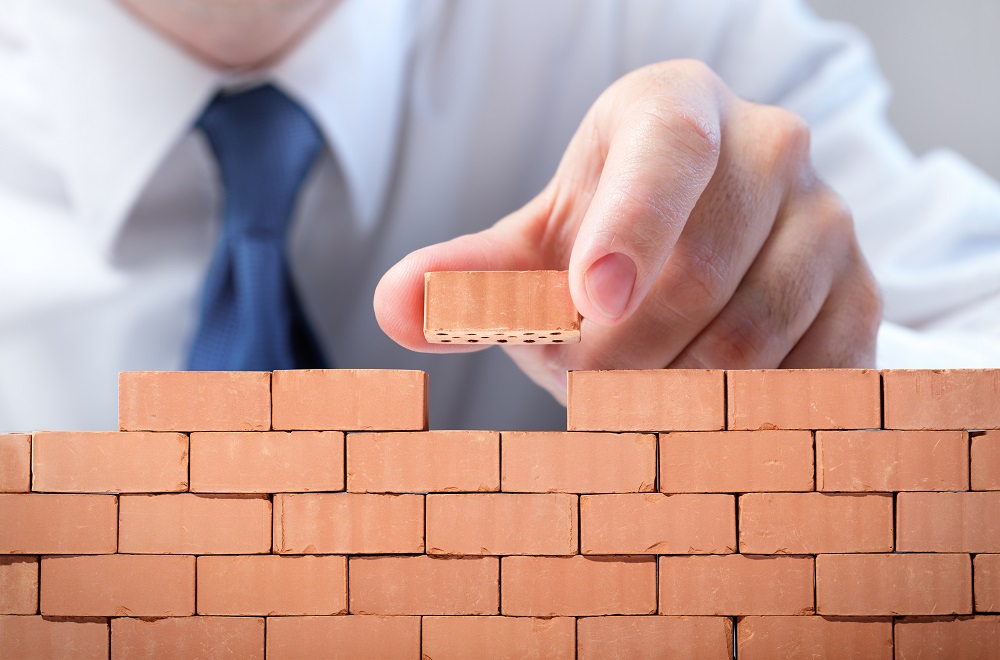 The SaaS industry has become a thriving breeding ground for startups and entrepreneurial ambition. Last year the BCSG surveyed over 600 companies and found that two thirds were using or looking to use SaaS applications. However, SaaS presents some unique challenges when it comes to growth over time. Here we'll walk through three steps of what it takes to get a SaaS start-up off the ground and how to ensure that the business will continue to grow long-term, going from where to start, to how to grow, to developing stability.
Where to start
Before diving into the practical counsel, consider the words of James Kenigsberg, CTO of 2U "The most amazing outcomes start as lofty ambitions. The idea of changing someone's perspective . . . is a notion that many of us aspire to in building our career path." In short, if you have an idea, take it and run with it! There's no better place to start.
Now, once you've committed, one of the most important things you can do from the beginning is hit the sales hard. Target those sales by aggressively seeking out leads and following up on them promptly and continually until they are clients or ruled out. It's fairly typical that a startup with a small team will have members taking on multiple tasks in this process. Some companies are tempted to devote resources to brand building right away, but that time and effort in the beginning is better spent directly approaching and selling to clients. Marketing and building a brand is undoubtedly important, but those benefits develop over time, and as a result can afford to be developed over time. Not only that, your marketing efforts will be bolstered by having a base of loyal clients already.
In closing these sales, it's appropriate and even beneficial to accommodate the client where possible. However, it is inadvisable to try customizing your product for every client individually, even if customers say they'll only buy if feature X or Y is implemented. According to Jeroen De Wit, co-founder and CEO of Teamleader: "You should be able to close sales based on the product you have, not the one you promise."
How to grow
A strong strategy for growing your business is to break up your sales approach into clearly defined and individual roles. Specialization has long been closely tied to success, and the SaaS industry continues that relationship. Additionally, if roles aren't clearly defined, you run the risk of people simply slipping into what they're most comfortable with, which David Skok of Matrix Partners points out may not be what is most productive. Here are a few suggestions for specialized roles that will help you not only grow your business, but easily measure that growth:
A marketing person: Their efforts need to generate leads.

An inside sales representative: They prioritize leads and coordinate sales meetings.

Sales representatives: They're the ones in the field, closing the sales.

Customer Success: a role designed to help get the client on board—and keep them there.
This approach makes scaling up with your growth easier. As you bring in more leads, you can see when it's time to bring on more closers. Then as you begin to close more sales, you'll clearly see when you need to hire more customer success personnel to retain them, and when you can support more customers you can afford to market more, and so forth.
How to become stable
Stability, strange as it may sound, doesn't come from building a complete product and stopping. Being stable means being prepared to adapt to future changes in technology and introducing features that keep pace with your customers' needs. This is immensely challenging. The difficulty was summarized succinctly by Victor Basta of Magister Advisors: "What holds for traditional software holds for SaaS; you are only as good as your last release."
How can you combat the risk posed by a flawed release? Build the technology to suit your customer. Keeping the lines of feedback between you and your clients open and adapting to their needs and concerns will allow you to maintain a firm hold on your place in the market. However, don't mistake this for the individual customization mentioned in step one. Adapt to trends, not to the whims of single clients.
Similar to the need to build around your customers is the need to build for the future. This is more a matter of vision than anything; your team needs to have the ability to answer the kinds of questions posed by Kenigsberg: "Are we planning for scenarios X, Y, or Z? Can these tools we've created offer solutions to the other problems we'll encounter throughout the lifecycle of our business? Will these tools help keep our business competitive if our industry is disrupted in the future?" Essentially, maintaining stability revolves around awareness, both of your customers and of the industry as a whole.
Successfully employing these strategies for starting up and promoting growth will set your SaaS company on the path toward lasting stability. No doubt along the way you'll discover some alternatives and exceptions. Don't be afraid to follow your instincts in those cases, and you can establish a business that is truly in it for the long haul.