White Star Capital has produced an overview of the Canadian Venture Capital and Tech landscape, which paints the picture of the Canadian ecosystem at present and where we're headed. Here are a few of the highlights that came out of that report.
VC-Backed Funding in Canada Has Nearly Doubled Since 2014
2014 saw venture capital funding at $2B but the projections for 2017 are already at $3.3B. 2017 also marks a record for the total funding allocated to the ten largest deals at a hefty 40%.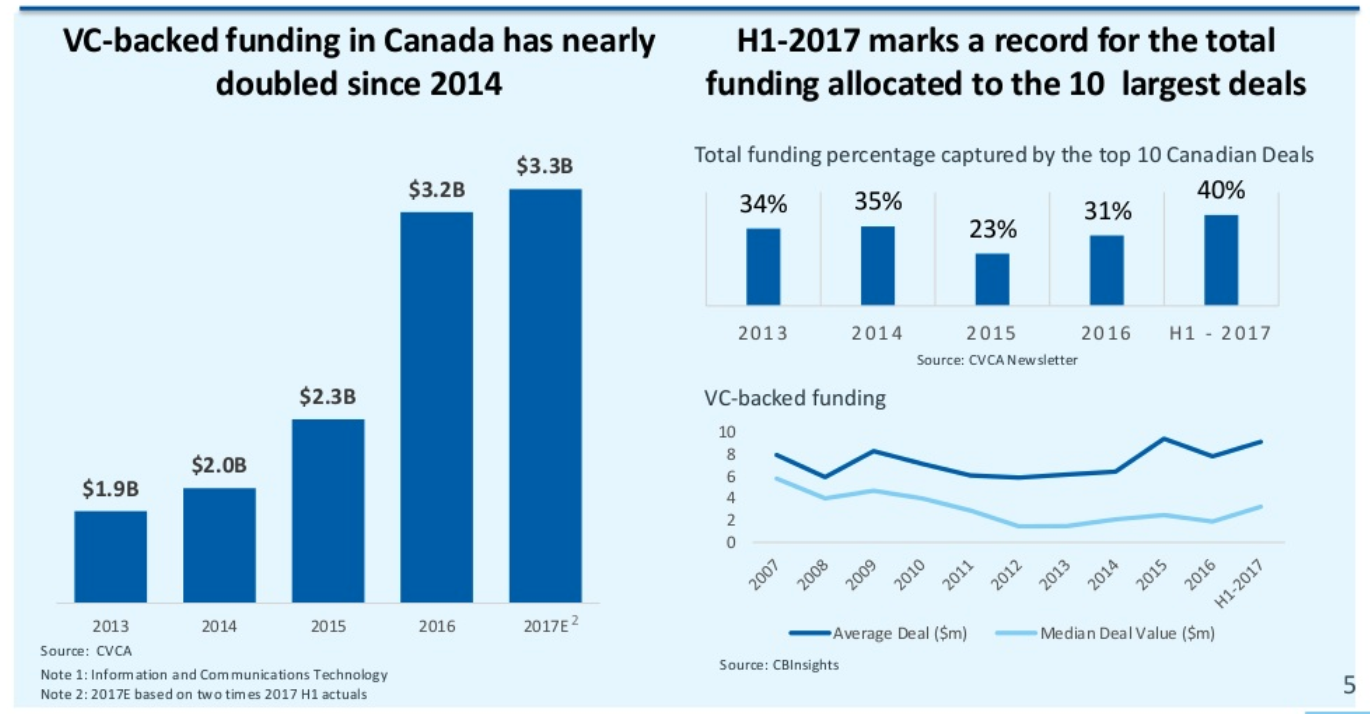 In 2016, we saw Thalmic Labs receive a $140M Series B, FarmersEdge did a Series C and received $103M, Hopper did a Series C and received $95M and Flipp did $77M in their Series C round.
In 2017, we're seeing these numbers grow exponentially. DWave raised $200M in their Series E, PointClickCare raised $111M in a Series C, ElementAI raised $102M in their Series A and Visier did $95M in their Series D.
This is fantastic news for companies who are looking to ride this momentum and raise their own rounds in 2017 and beyond.
Deal Volume at the Seed Stage
Another interesting statistic in the report? Seed-stage funding has increased by 66% and the number of Canadian exits has been steadily rising year-over-year since 2009.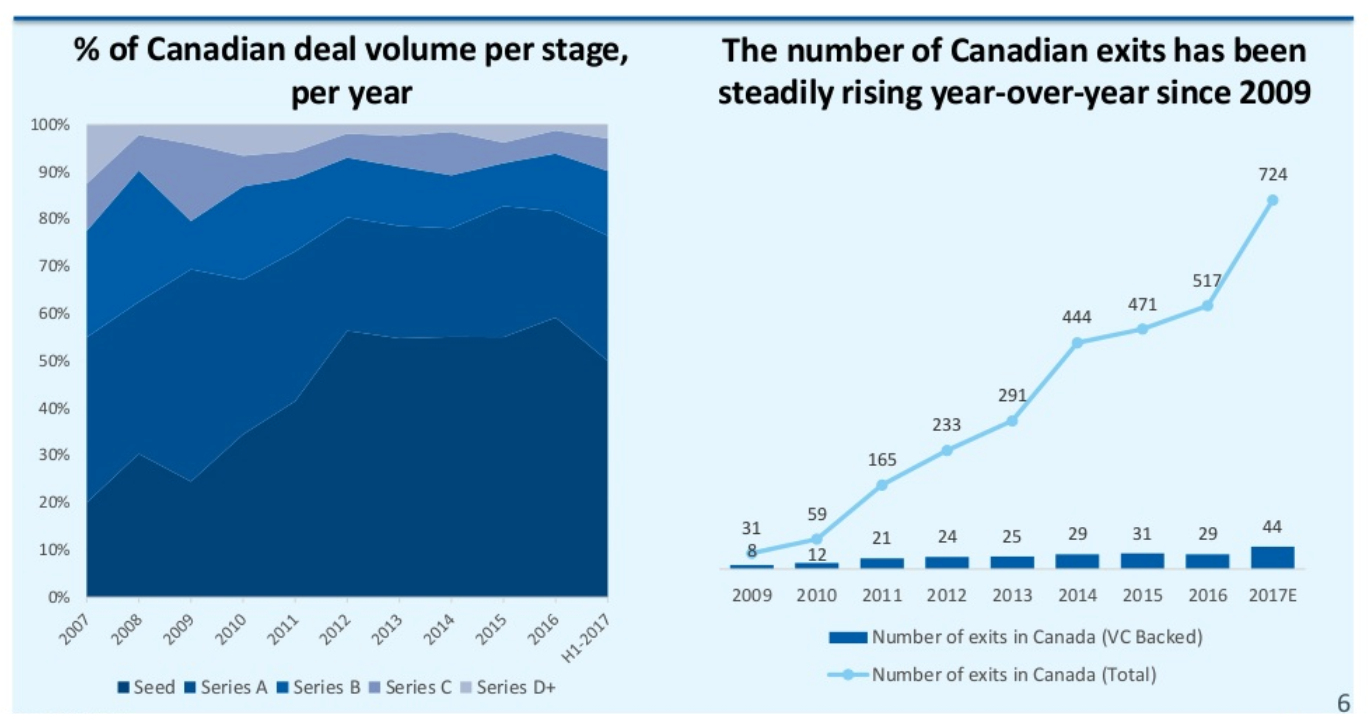 The VC firms that are holding Canada's top portfolio companies are:
The Canadian VC ecosystem is also evolving to include venture capital firms which are adopting unique angles. For example: incubator model, industrial IoT focused or deep tech focused. This will mean that specific companies can target specific VCs much more easily.
Canadian Tech Talent Reliance
Industry leaders have been steadily increasing their reliance on Canadian tech talent as major US corporations expand their R&D and Ops teams into Canada. These corporations are also acquiring Canadian startups across the country and are financing Canadian ventures at an accelerated pace.
Canada is well positioned for this with the highest proportion of working-age adults who have been through higher education, over 55% of Canada's PHD graduates are in STEM (which exceeds the OECD average of 50%) and Canada placed 4th in total funded AI startups (45) in 2016.
Check Out the Full Recap Here
White Star Capital has posted the complete slide deck over on Slideshare, which we've embedded for you here.